Attract Your Audiences through Multi-Channel Marketing
Zymplify's platform allows you to manage and track all your marketing channels in one customisable dashboard.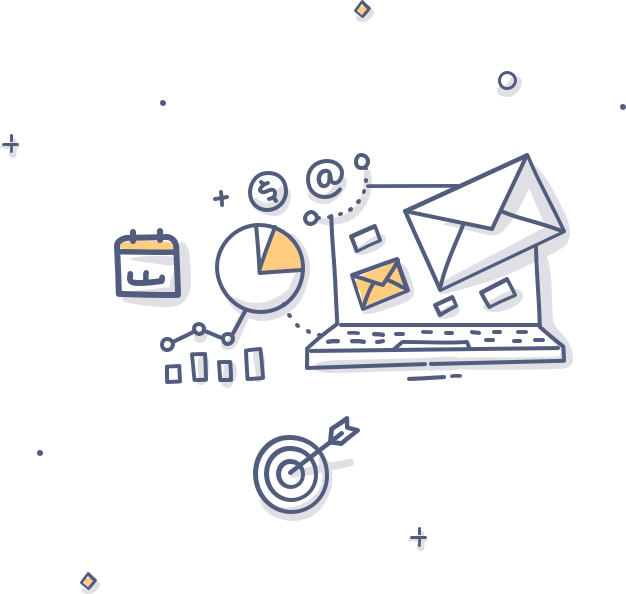 Turn your website into a lead gen machine through website marketing. Identify unknown website visitors, track what your visitors are doing in real time, see which marketing campaigns are driving traffic to your site and flag hot prospects for your sales team.

Sending email campaigns through the dashboard couldn't be simpler. Use our inbound marketing area to build your email campaigns, including landing pages, post-entry pages, and auto-responders. Plus we've given you a wealth of templates to choose from, so you'll never be stuck for inspiration when it comes to design.
Create beautiful, branded email campaigns and measure their success with advanced analytics from first click through to final conversion.

Connect your social media profiles and turn social conversations into loyal customers. Post to multiple networks from a single dashboard, analyse engagement by platform and prove your social ROI.

With average open rates of 98% on SMS, mobile marketing can be a great tool for engaging with existing and new customers.
The mobile marketing feature allows you to build inbound SMS campaigns which allow you to receive leads via an SMS keyword (UK only) and send back customisable response messages.
Our bulk outbound SMS tool enables you to reach anyone, anywhere in the world via SMS in an instant.

By connecting your digital ad accounts, such as Google, Facebook and LinkedIn to the dashboard you'll be able to see the high-level stats of all your campaigns, such as total spend, cost-per-click (CPC), conversion rate, and more.
With our integrated PPC module, you can track the post click activity on all of your paid ads enabling you to calculate a full ROI on each individual campaign.

Not only do we provide the tools to grow, we also provide built-in features to monitor and manage all your marketing activities