Data & Buyer Intent Solutions
Identify your in-market buyers, quickly
 The only platform that seamlessly integrates data into your entire revenue lifecycle.  From Buyer Intent Signals to AI driven Lookalike Audiences. We cover it all.
Unlimited data at your fingertips
Access all the prospect data you will ever need at the click of a button. 
Identify contact level prospects in companies that are showing 1st, 2nd and 3rd party intent – across 17 different intent sources.
Create custom searches via our integrated 400m prospect database or get direct from websites and LinkedIn with our Chrome Extension Tool.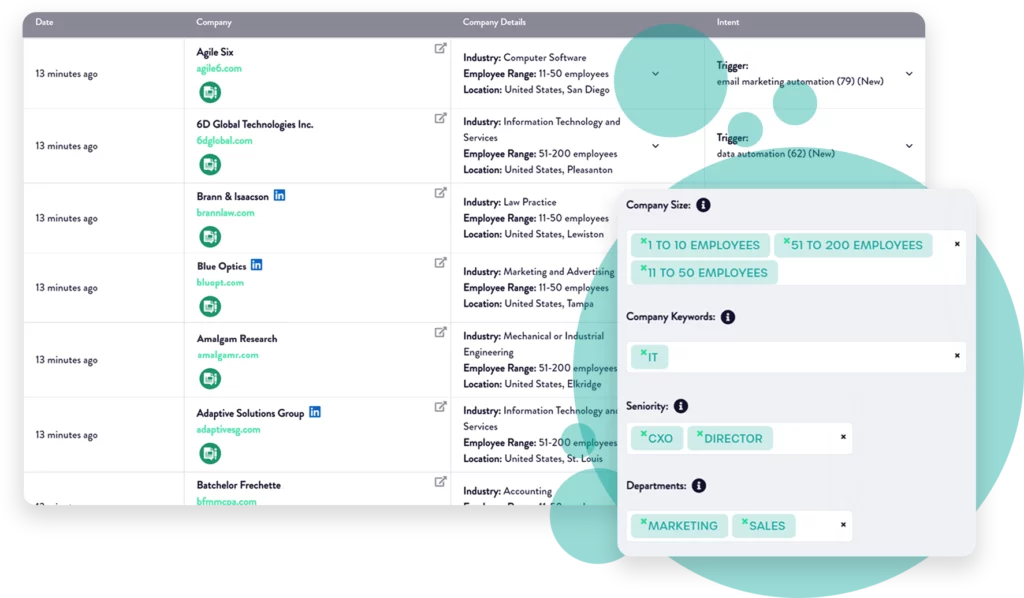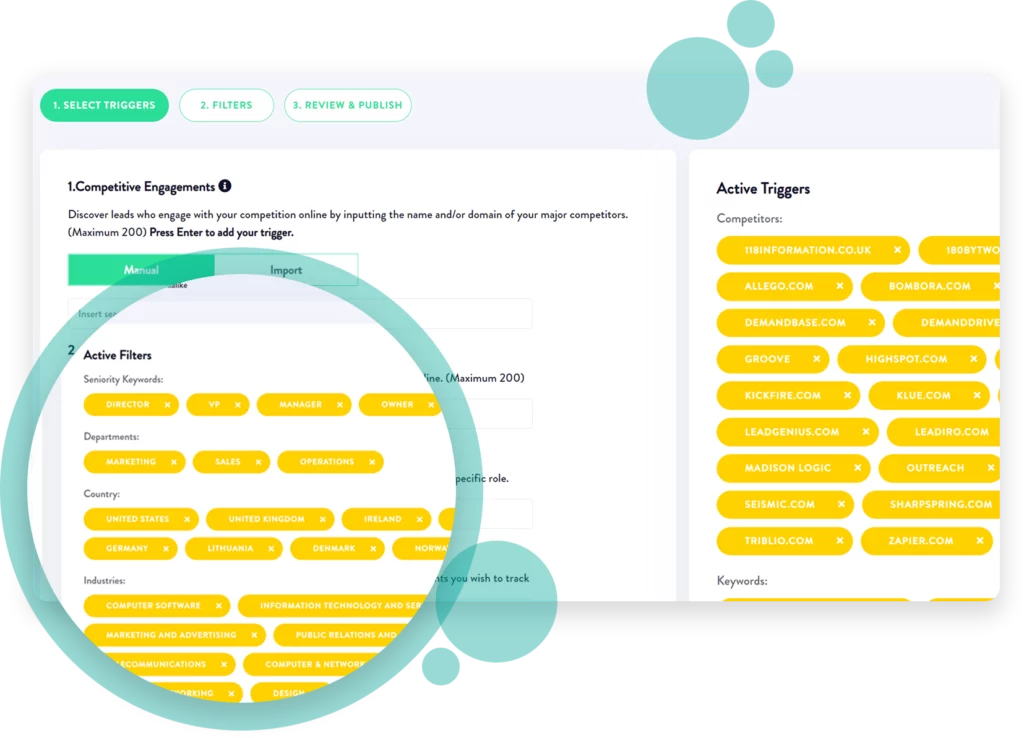 Customise the intent sources and triggers that are relevant to you. Identify the location, industry and employee size of companies you would like to target. 
Within each company identify only the target persona you would like to reveal. Auto reveal only the most relevant prospects showing highest intent and forward automatically to a marketing workflow or sales cadence.
Prioritise your top prospects
Buyer Intent Signals by definition are extensive. Zymplify's Surge tool automatically scores and prioritises intent to provide you with the accounts showing the greatest buying signals. Helping your revenue teams focus on accounts that are ready to buy.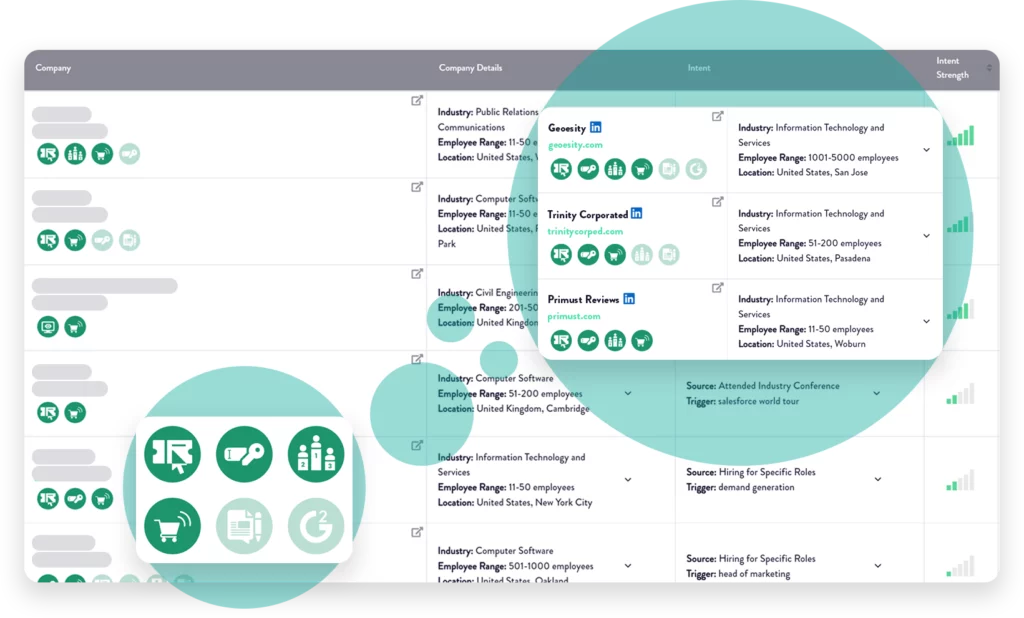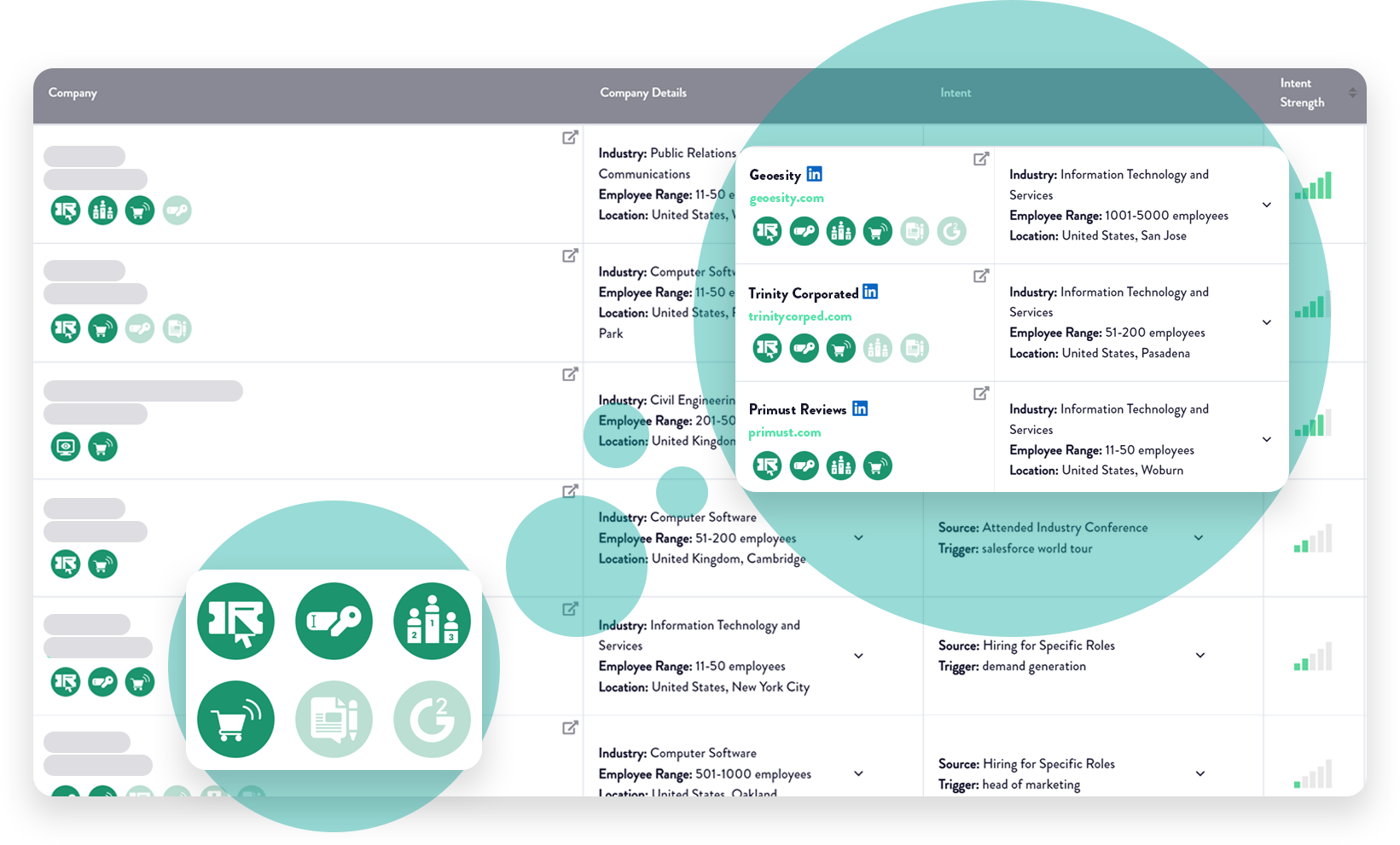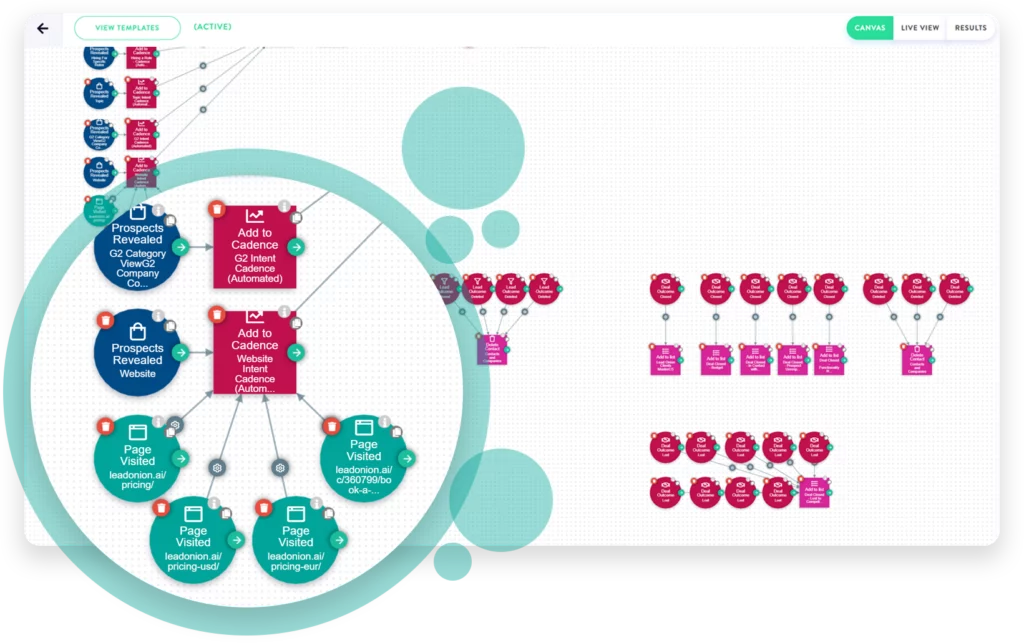 Activate Intent Data at scale
Not all intent data is equal, but all is useful. Zymplify's 'Middleware' enables you to seamlessly action intent data at scale. 
Light intent is automatically added to a top of the funnel (TOF) marketing workflow. 
Medium intent allocated to a sales cadence;
High intent straight to your sales pipeline. 
All fully automated via the Zymplify Revenue Platform.
Learn from success & repeat
Our Lookalike tool enables you to create custom audiences of companies that look exactly like the ones you have sold to. 
It automatically identifies the firmographic data for won deals and finds companies exhibiting similar buying signals. Immediately filling your pipeline with identical target companies.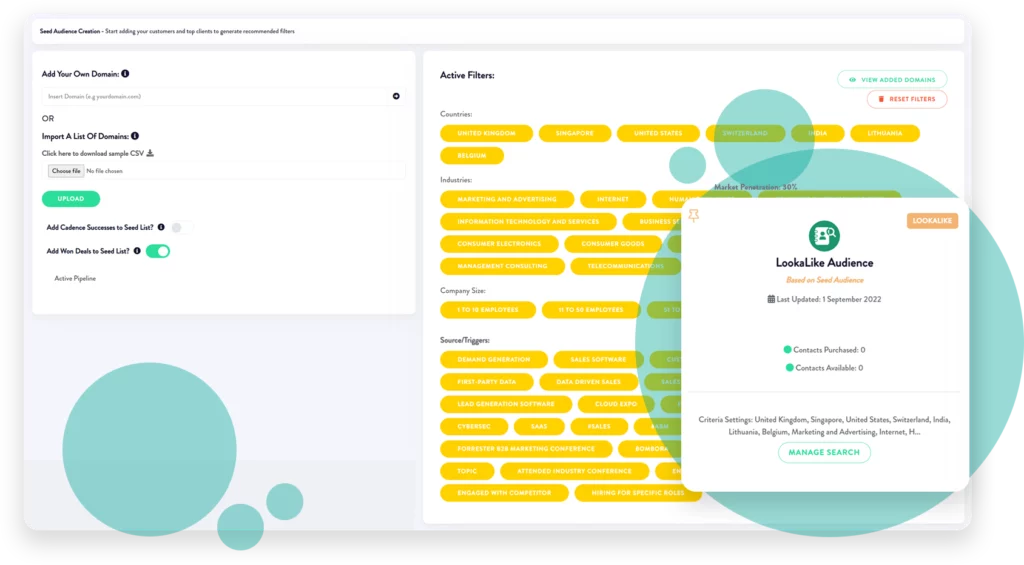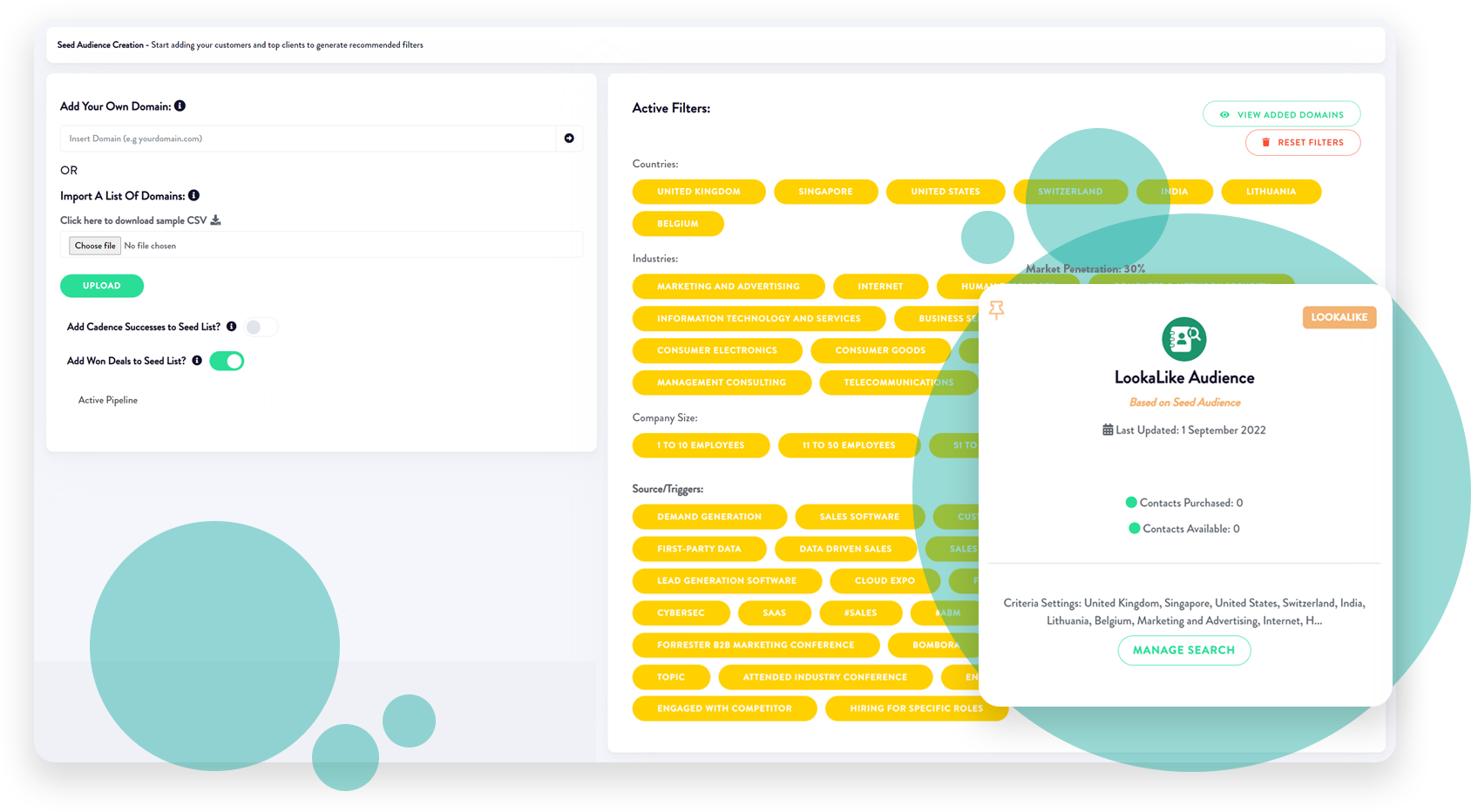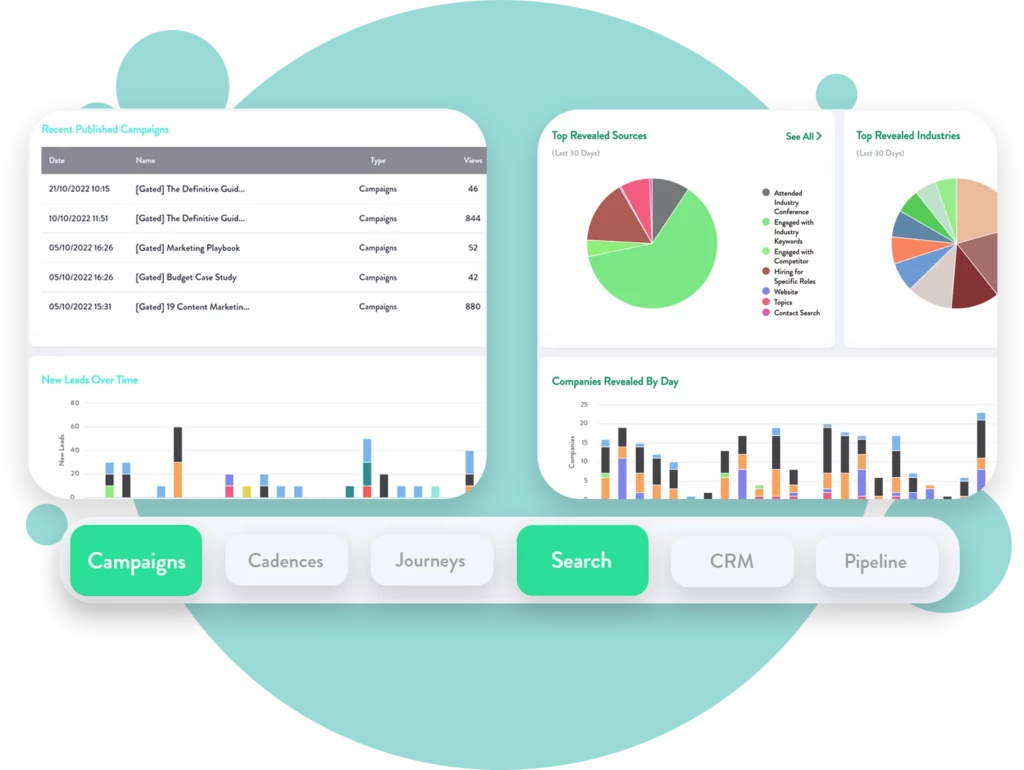 Manage in real-time with workbenches
Our data workbenches enables you to manage your data in real-time. Instantly learn how many companies are showing intent, how many prospects have been revealed, and how many added to workflows and cadences. All from the one place.
Zymplify finds your business qualified prospects who are in-market buyers, gives you a complete toolkit to connect with them and close sales at speed. It puts you in full control.