Understand what is working, as a team
Making it easier to collaborate, draw insights, and make better decisions on what drives the greatest ROI for your business. Your go-to-market team can get the bigger picture instantly, from one single place.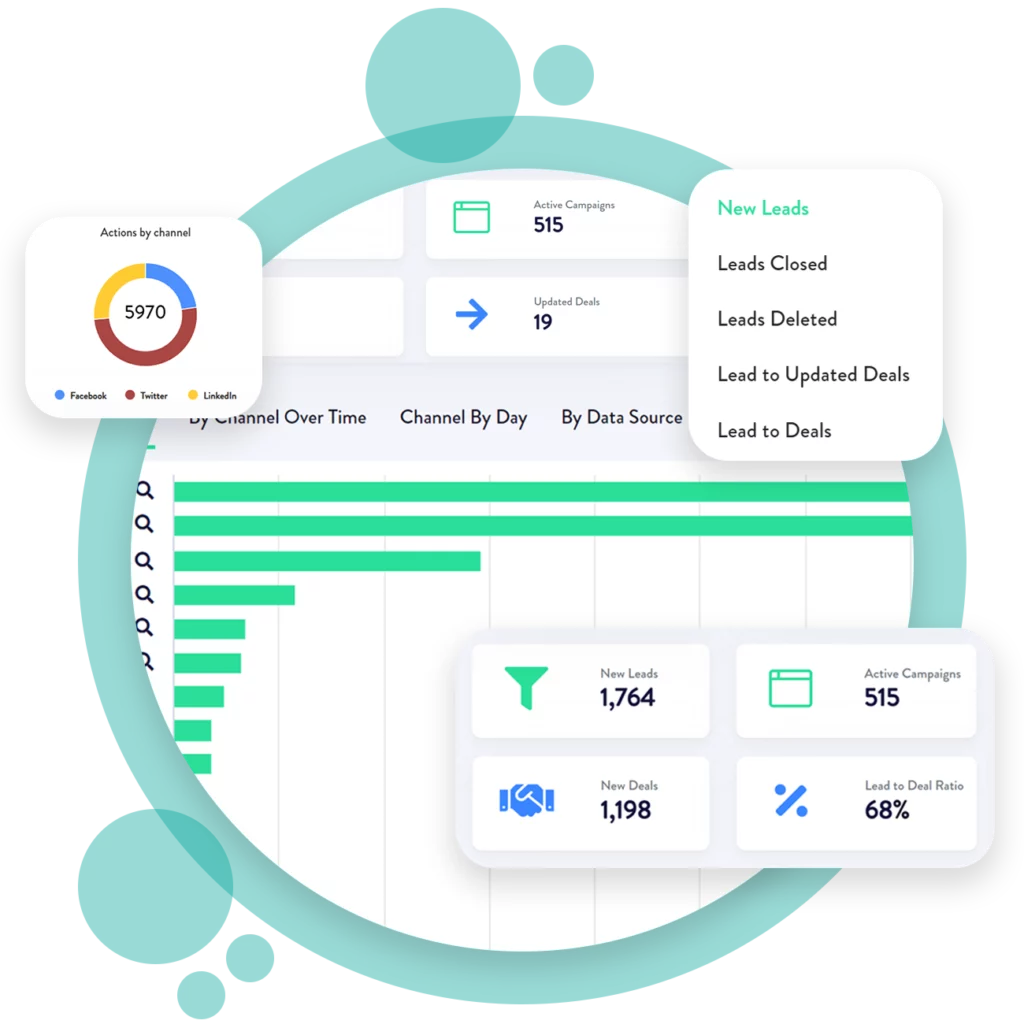 No more division between marketing & sales analytics
With the ability to quickly identify what's working to drive your leads and sales, your teams can now work seamlessly together.
Using this information to create more effective marketing & sales strategies. That works & converts your prospects!
Fully Integrated CRM Timeline
Get a combined view of all customer touchpoints, from marketing to sales
Gone are the days where your customer journey is fragmented and disjointed. With our single customer view, you can get instant access to all their real-time touchpoints from your marketing & sales.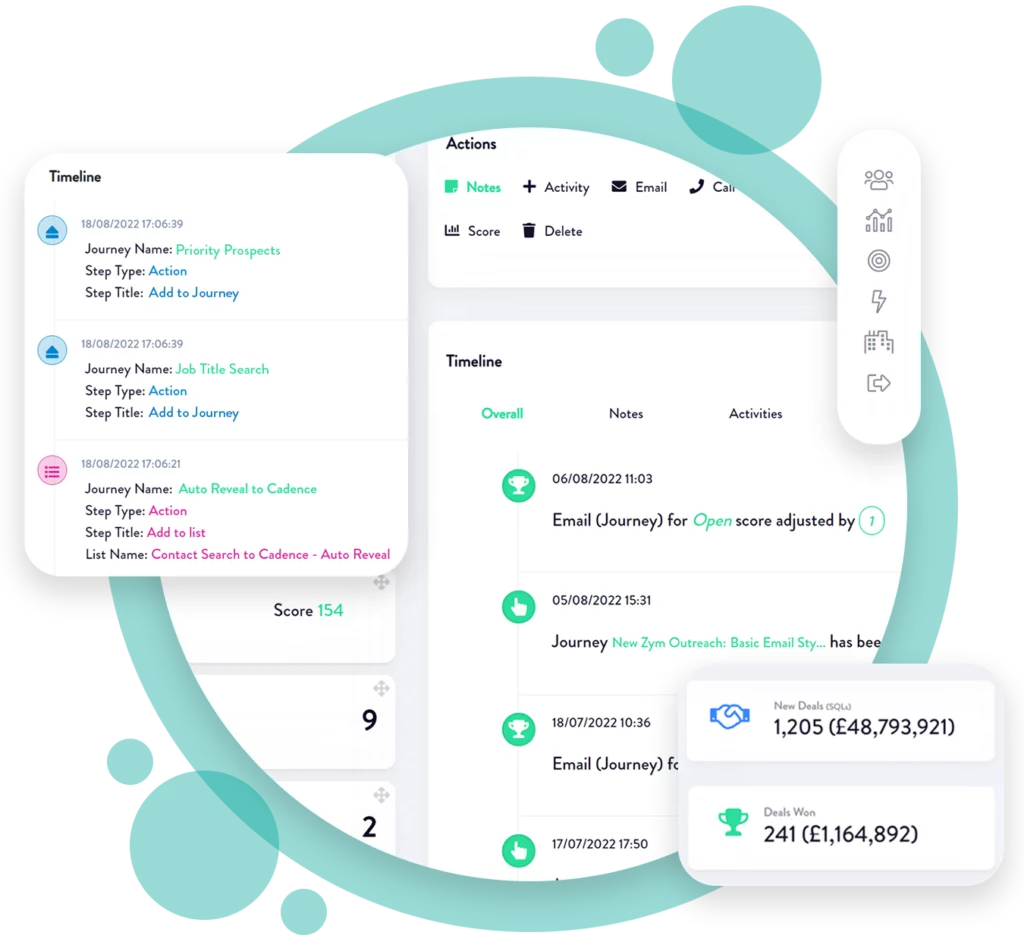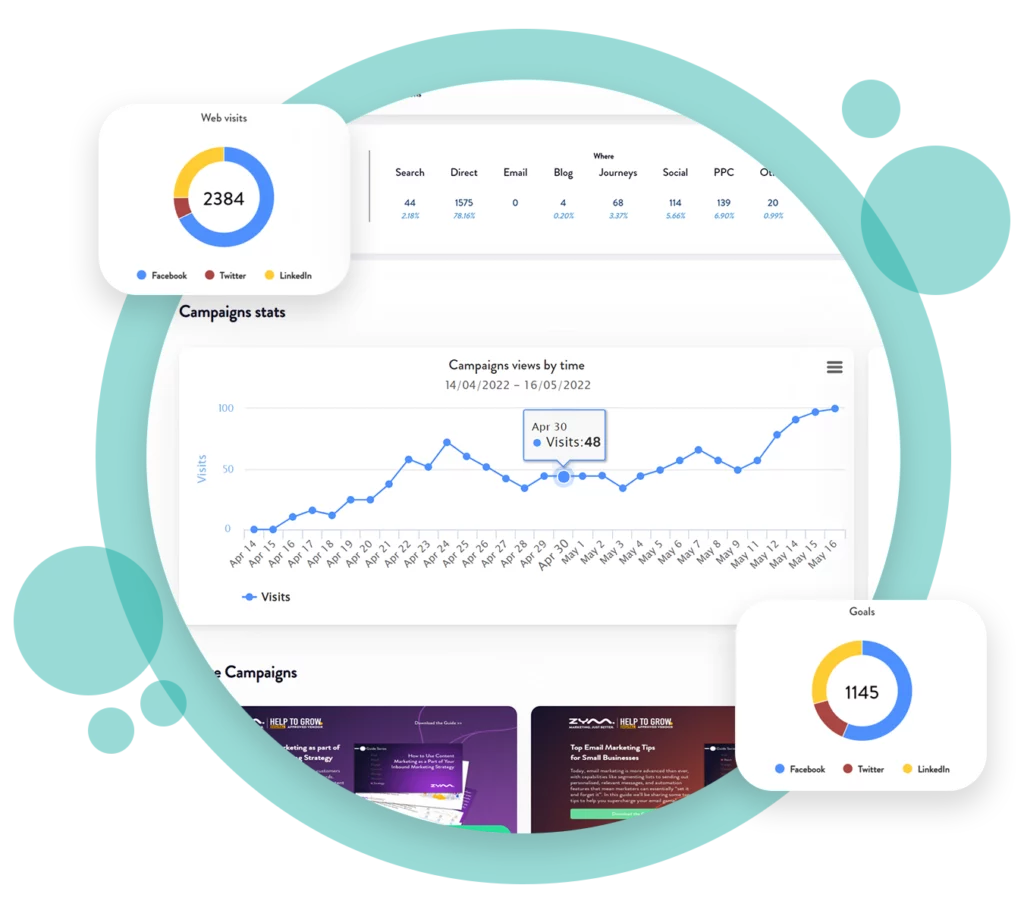 Integrated Reporting Tools
With the ability to compare, filter and organise the data you need, you now have a all the metrics at your fingertips.
Bring your data to life with engaging reports for the whole team.
Zymplify finds your business qualified prospects who are in-market buyers, gives you a complete toolkit to connect with them and close sales at speed. It puts you in full control.