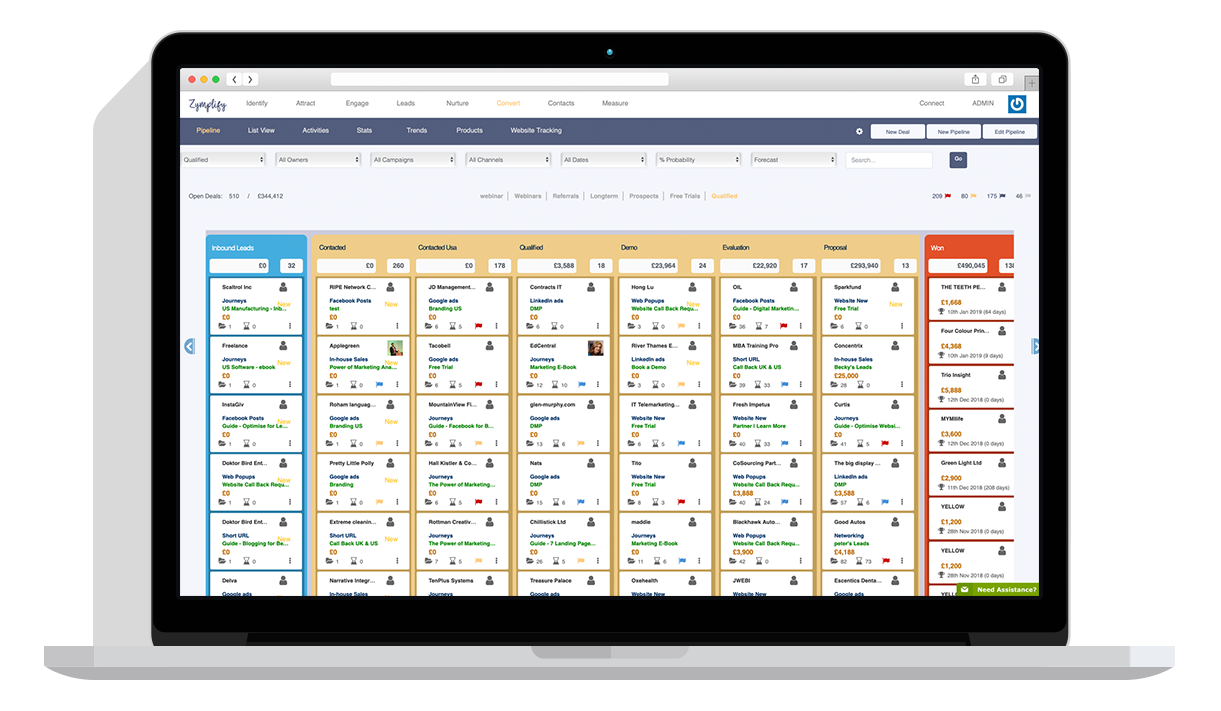 Using our sales pipeline, you can replicate your sales process and customise it to meet your business needs. Track which stage your prospects and leads are in within your sales process, identify which campaigns and channels are driving sales, in one simple, easy-to-use pipeline.

Create a Transparent Sales Process
Zymplify can help you create a straightforward sales process using our sales CRM – from start to finish.
You'll be able to create multiple pipelines and tailor each to match your own sales flow.

View your Leads in a Way that Works for You
You can view and edit all leads in a list view with editable columns and the option to export information, as well as create and manage activities for your leads.

Create and view sales activities on a daily, weekly or monthly calendar view, analyse what your team are doing and whether it is driving the end goal – converting leads to sales.

In the Stats area you can review the performance of your deals and sales activities across all your team members

In the Reports area, you can monitor the success of your sales team. View how many deals they have won per user and user over time. All sales activity numbers can be viewed.
Review how well your sales have progressed day-to-day, on a month to month basis and by channel. Filter by owner, time & pipeline to see exactly how many meetings, phone calls & emails are happening on any given day or week. This provides a quick overview of your sales success at any time.