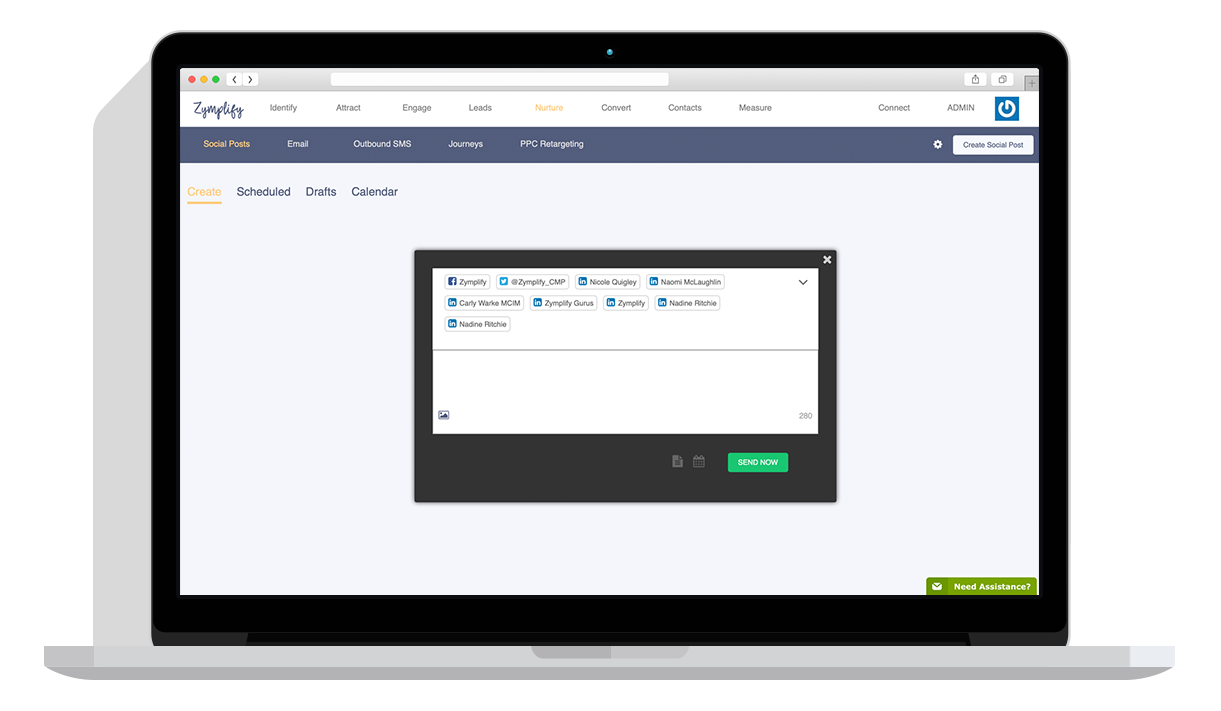 Connect your social accounts to Zymplify and get all the reporting and analytics back from all your social media posts. Stop living in the dark about whether social media is driving your leads – with Zymplify, you can see from first click right through to close as to whether any of your sales have been generated from social media.

By having your accounts connected to the platform you can track all of your social accounts in one place, removing the hassle of multiple accounts. Track how effective your social posts are from how many likes/shares they achieved, the number of engagements they received, right through to whether they converted to a sale. Now you have full visibility as to whether social marketing is something that works for your business and drives revenue.

Target and reach out to your customers via your social media channels. You can connect your social accounts to the Zymplify platform and manage your campaigns from one place. You'll be able to schedule and deliver your social posts directly from the platform, monitor all social performance and watch your audiences grow.