Remote / Hybrid Solutions
An integrated solution that works for your entire team
The Zymplify Revenue Platform connects all your team on one platform – no matter where they are.
Don't just work together - work better together
Zymplify's end-to-end revenue platform enables all of your teams to work off the same platform-no matter where they are.
Seamless handovers and processes across all revenue departments. No more silos. No more multiple point solutions & platforms.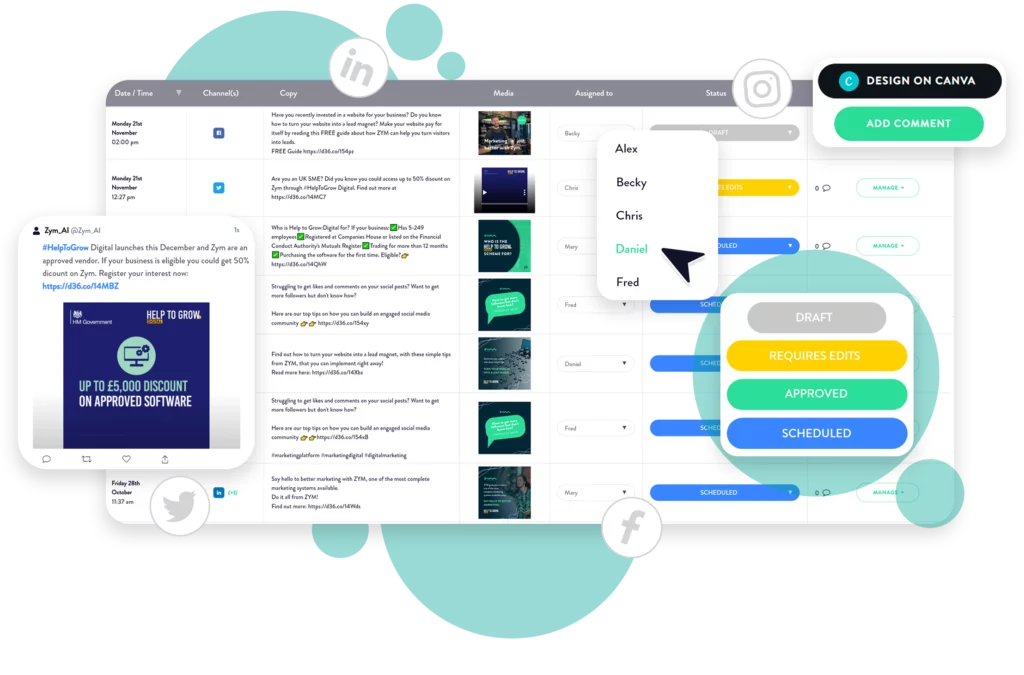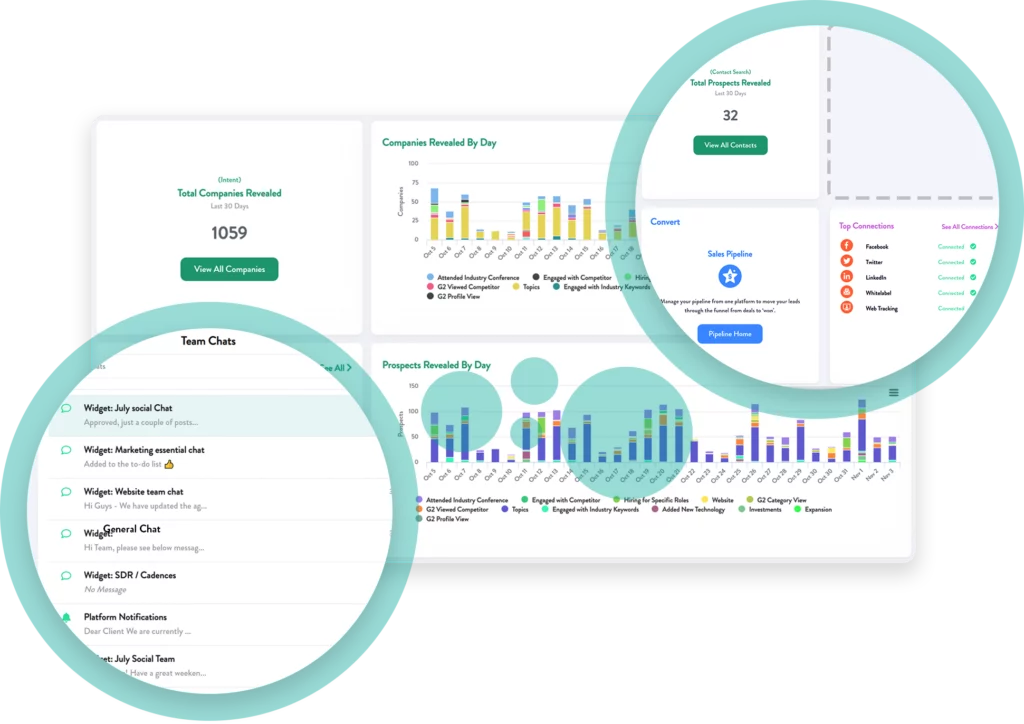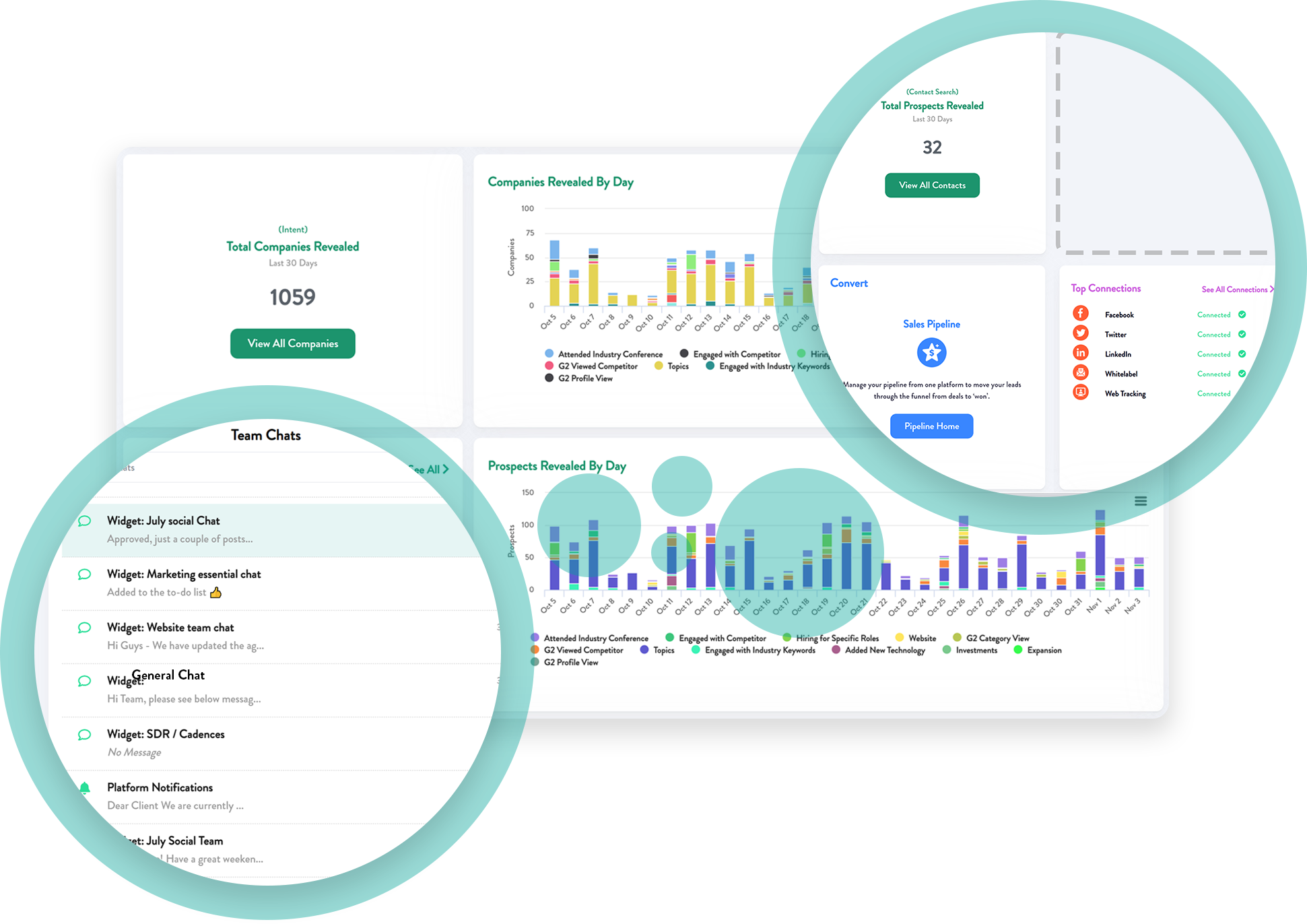 Collaborate from anywhere -anytime
Workbenches and chat features enable revenue teams to proactively communicate and work specifically on the areas that are most relevant to them.
Integrate partners and outsourced team members
Workbenches can be customised to allow seamless integration with external partners.  
Give restricted access to the module they are working on – perfect for managing PPC, social media, and lead generation agencies.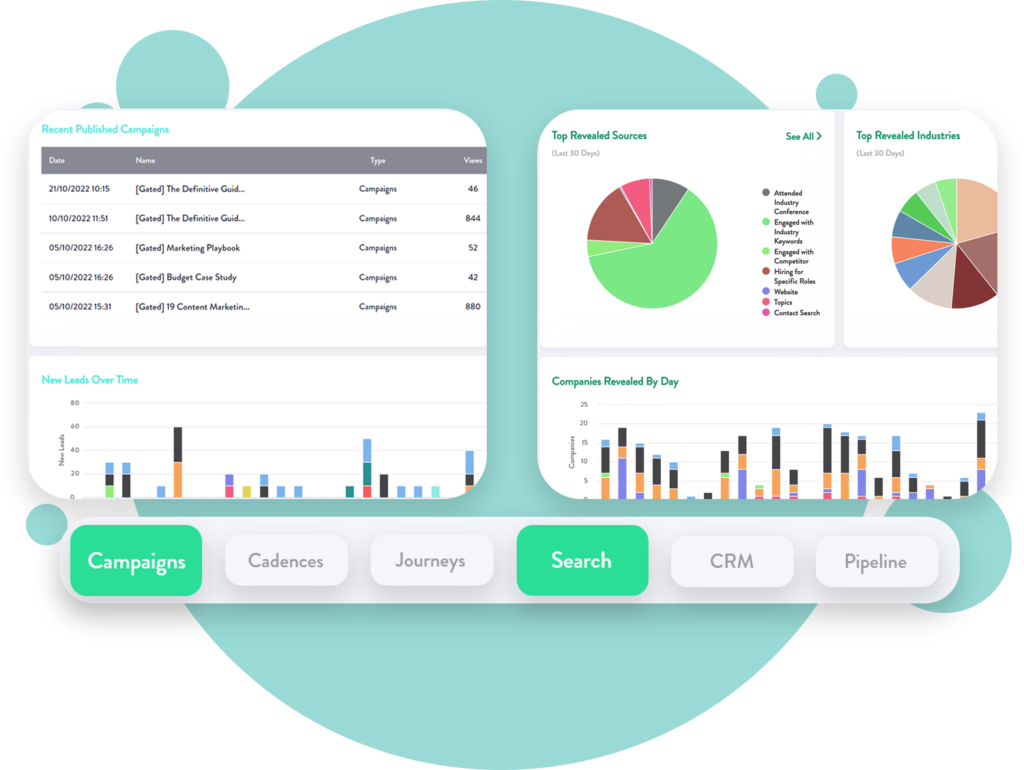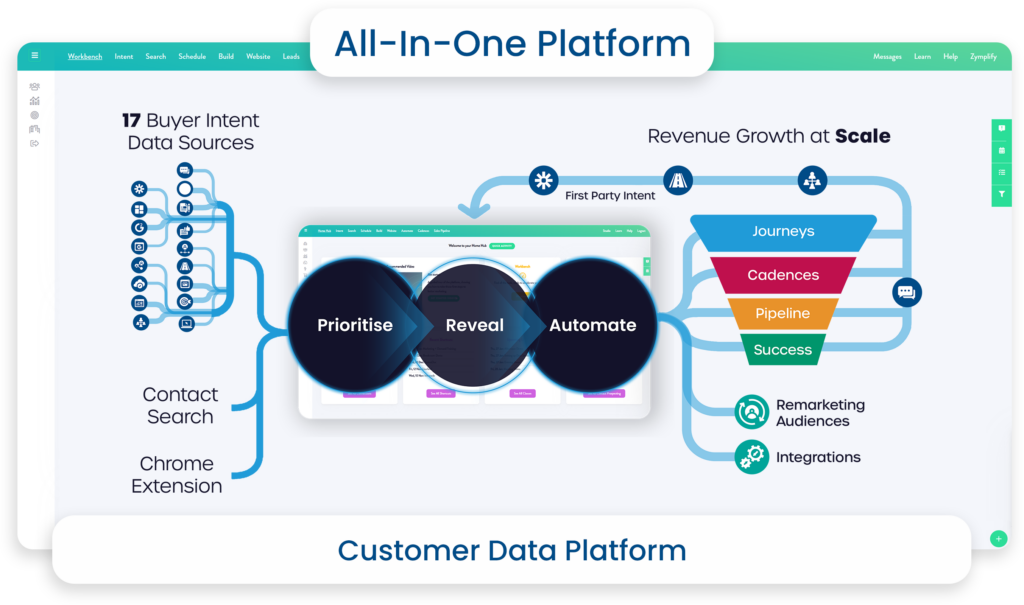 A seamless integrated solution
All your remote teams are aligned and working to one common goal. A single revenue tech stack and processes to ensure that all teams, no matter where they are, are all seamlessly pivoting in the same direction. With one outcome – faster revenue growth
Zymplify finds your business qualified prospects who are in-market buyers, gives you a complete toolkit to connect with them and close sales at speed. It puts you in full control.