Remove the guesswork & increase your sales revenue
Waste less time managing your pipeline, close more deals and take your revenue to the next level.
Customisable Sales Pipeline
Always-on prospect pipeline
Fill your pipeline with a constant flow of qualified prospects. 
Our powerful prospecting solutions help B2B organisations grow at scale by automating time consuming, repetitive prospecting tasks –  freeing your sales team to focus on actual revenue generating tasks like closing deals. 
Utilise our Buyer Intent, Contact Search and Chrome Extension solutions.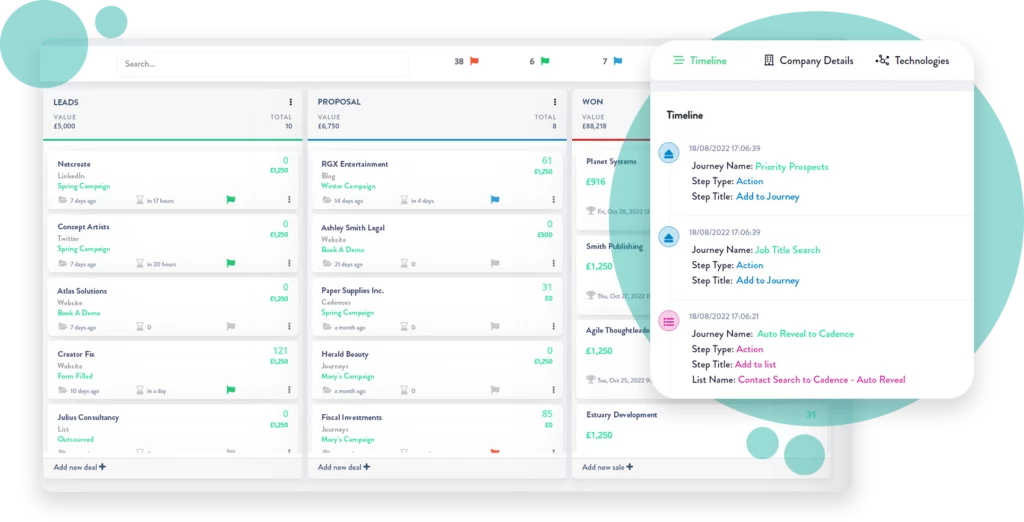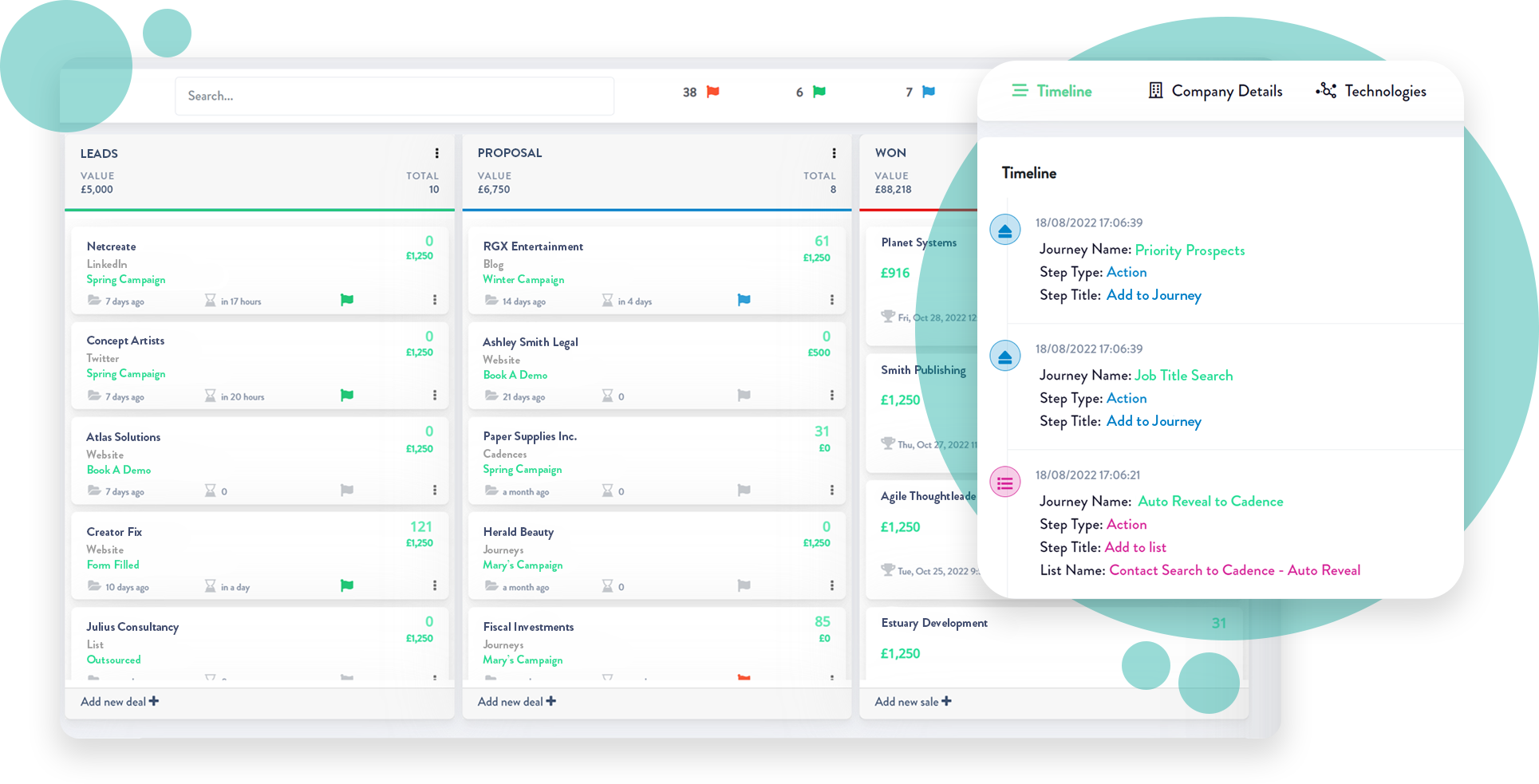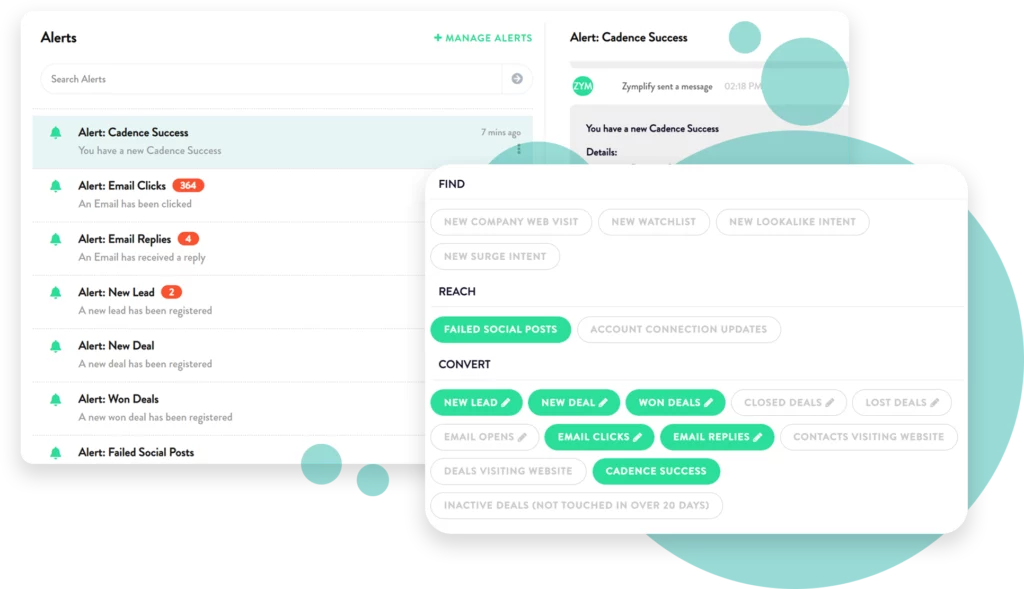 Identity risk and opportunity in real-time – so your team can prioritise and focus on closing the deals that matter most.  
Real-time integrated alerts show new companies signalling intent, deals visiting your website, lookalike intent, email clicks, and more. Enabling your team to focus on the hottest leads.
Maximise pipeline & sales productivity
Unite your sales team under one system by simplifying and automating their workflows with Sales Cadences.
Eliminate wasted time on manual tasks and optimise pipeline generation and sales success across your organisation.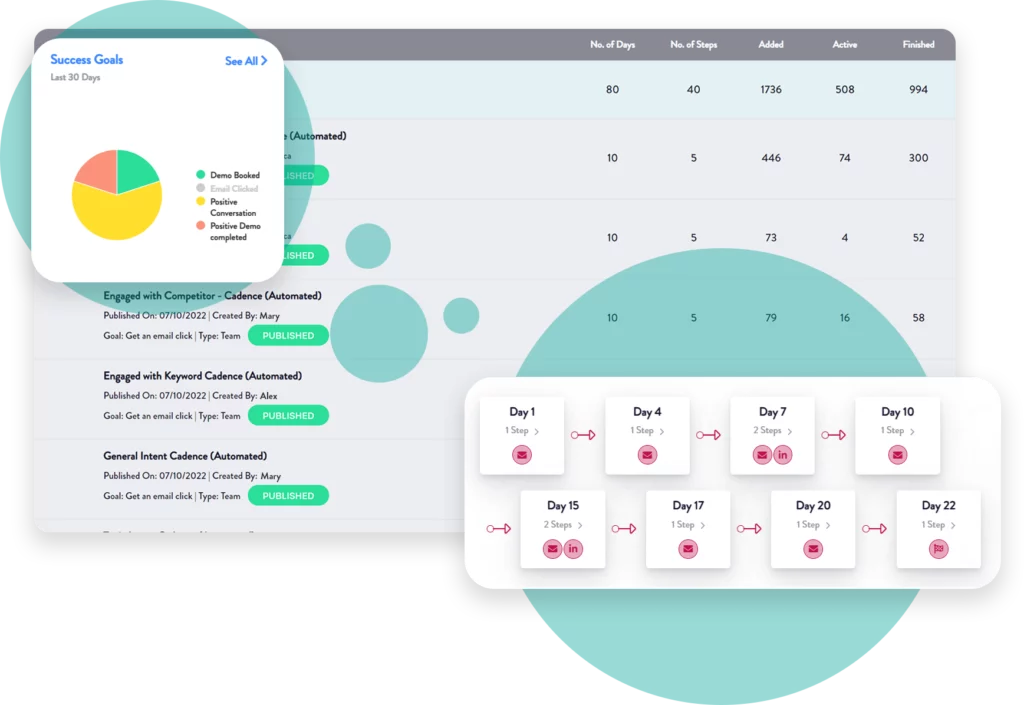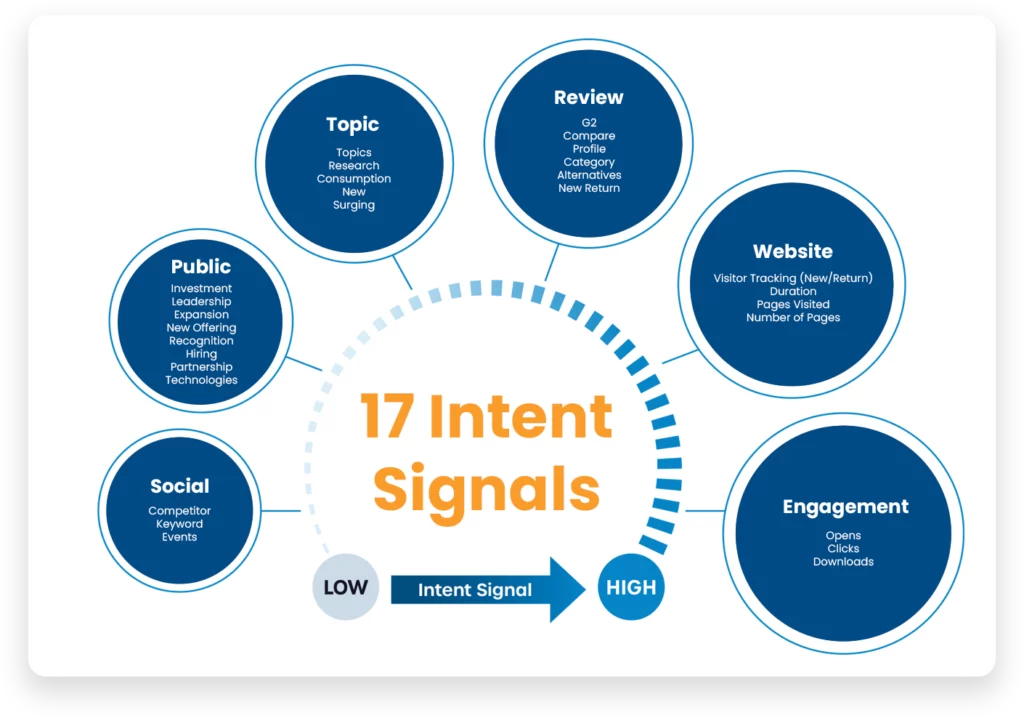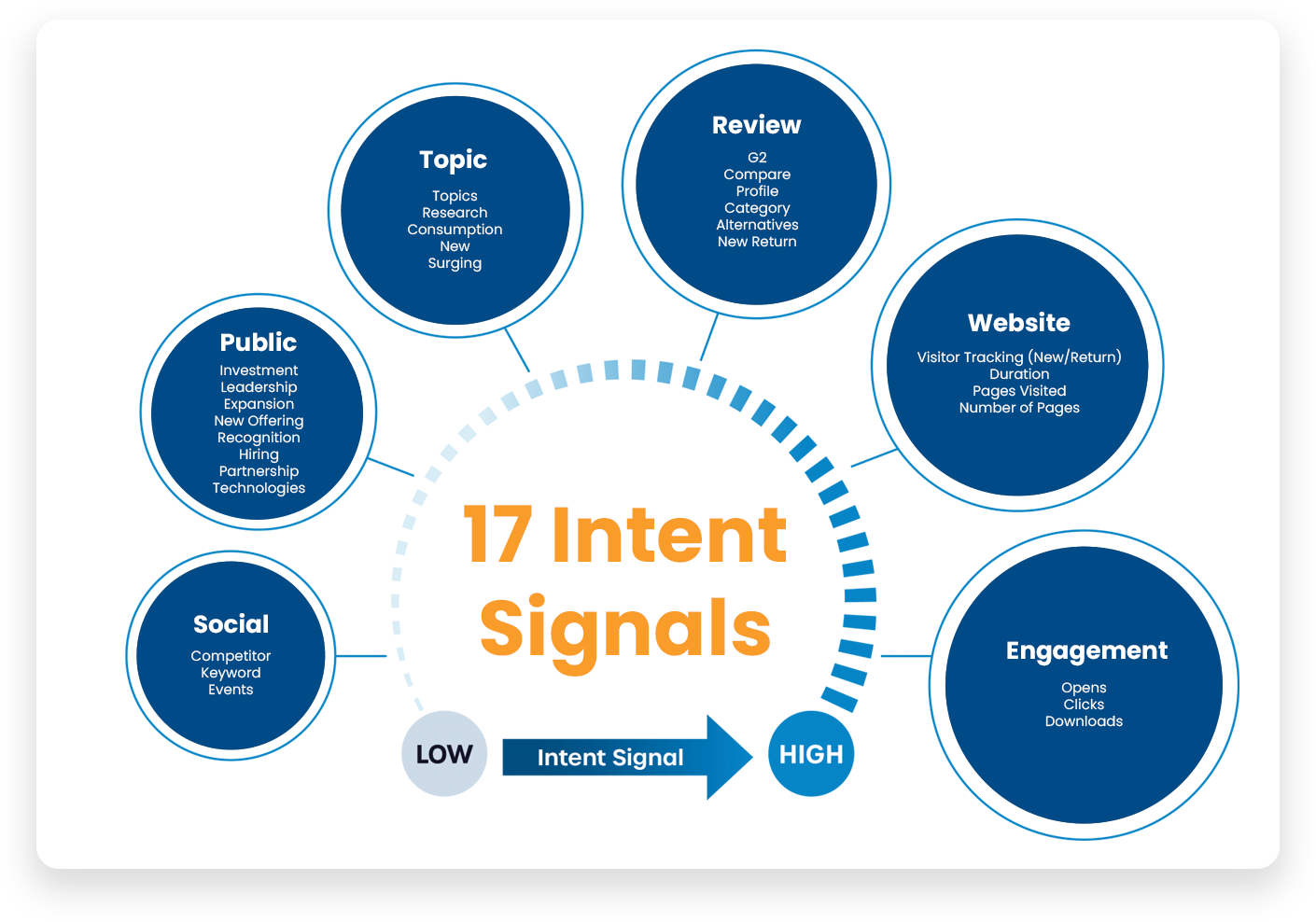 Focus your revenue and sales teams on the prospects who are showing the strongest level of Buyer Intent.
Our solution brings together 17 different sources of Intent and prioritises them so your teams only focus on the strongest leads. 
Focus on what works, and repeat
Zymplify Lookalike AI feature identifies the deals that are showing success and serves you up more of the same. It identifies the firmograghic details of each successful deal and automatically finds:
Similar companies showing buying signal and; 
A target list of similar looking companies.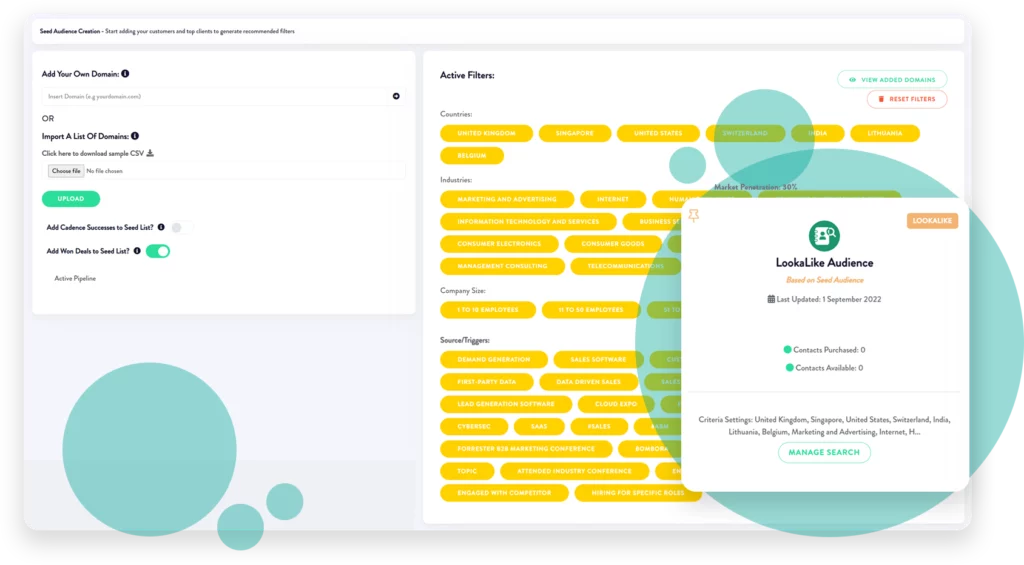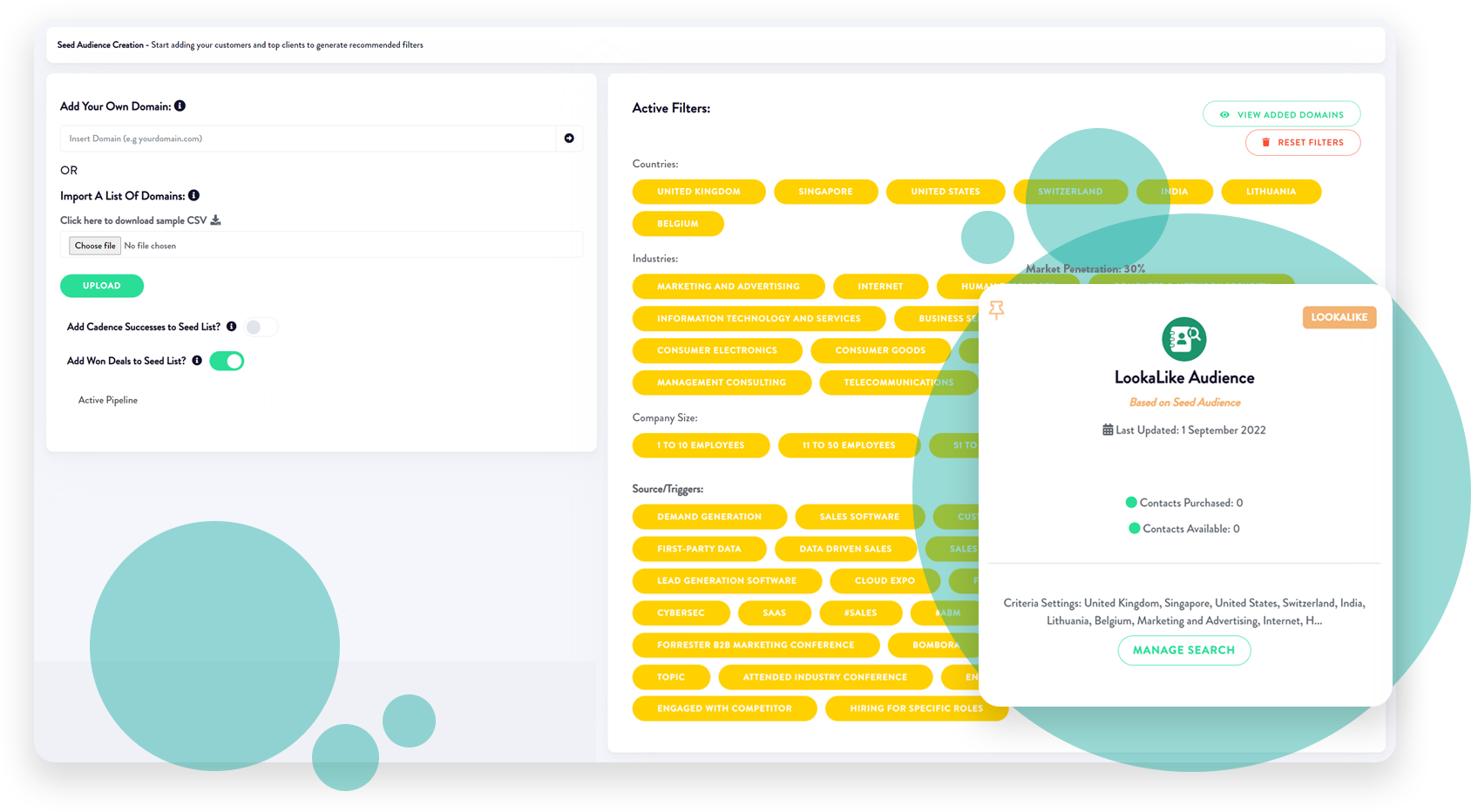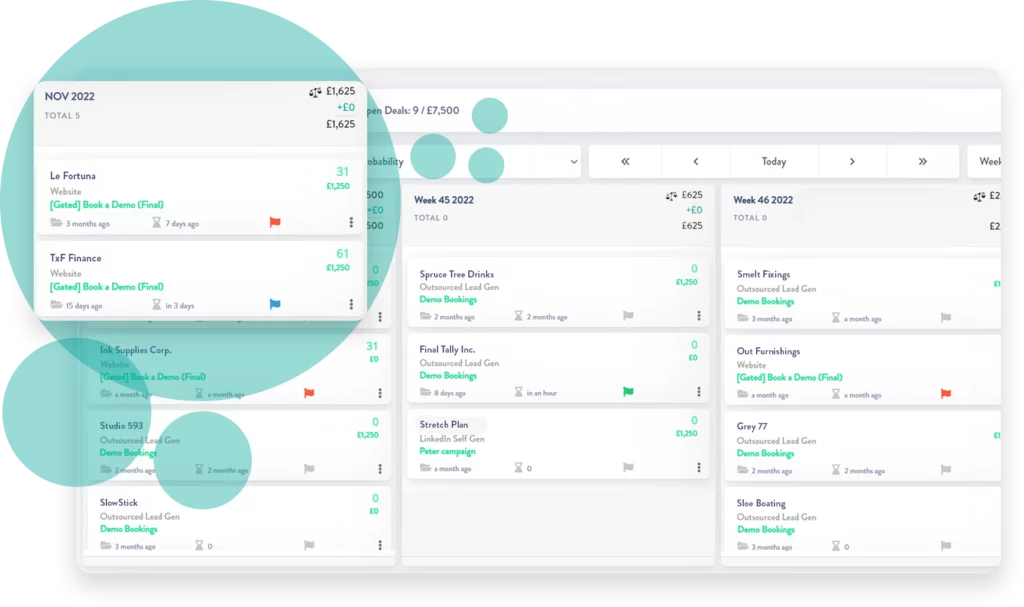 Gain complete control of your sales and forecasting processes with a consolidated view of pipeline health and engagement signals across every deal.
Zymplify finds your business qualified prospects who are in-market buyers, gives you a complete toolkit to connect with them and close sales at speed. It puts you in full control.