Integrating & empowering
your success team
Whether it's getting in front of changing customer health, upcoming renewals, or expansion opportunities, our platform helps Customer Success teams make the most of their time so they can focus on work that matters the most.
Manage customer lifecycles
Manage customer lifecycle phases at scale. Seamlessly move customers from onboarding to advocacy via integrated programs and workflows.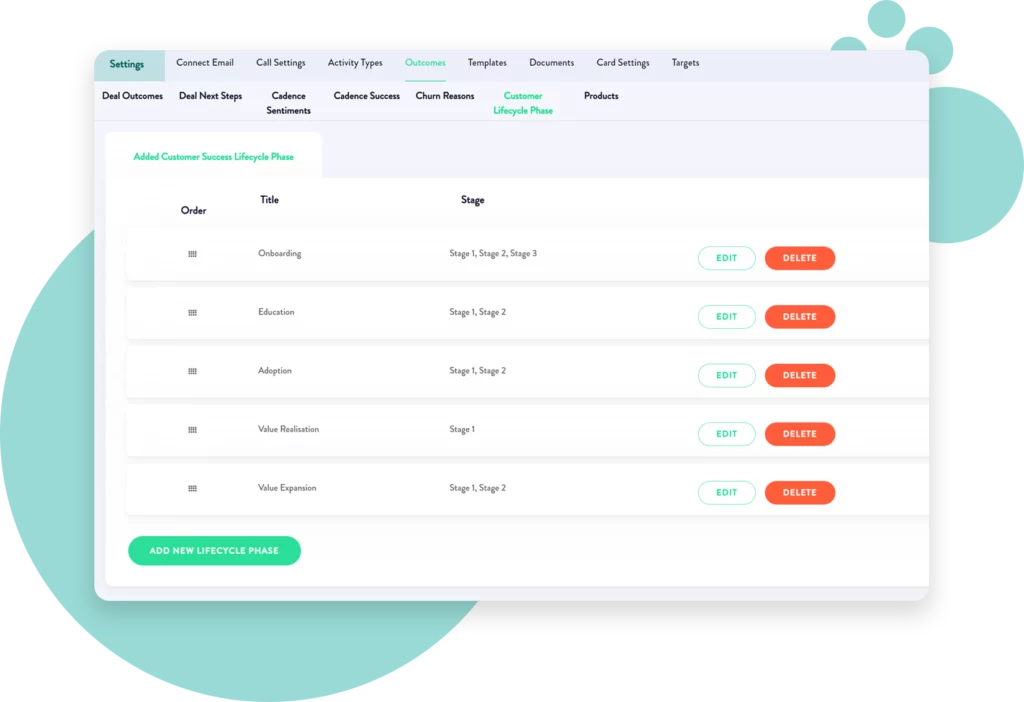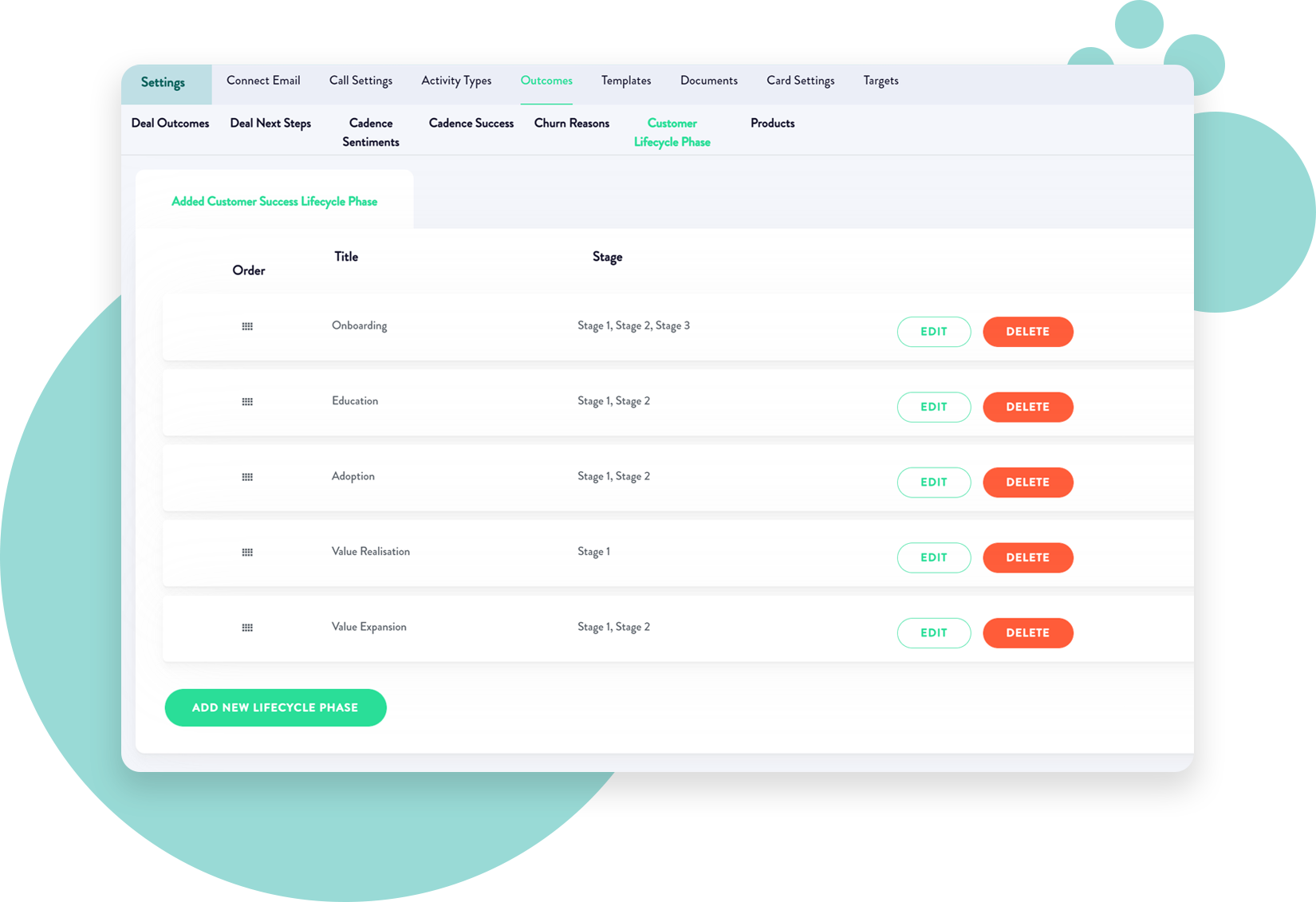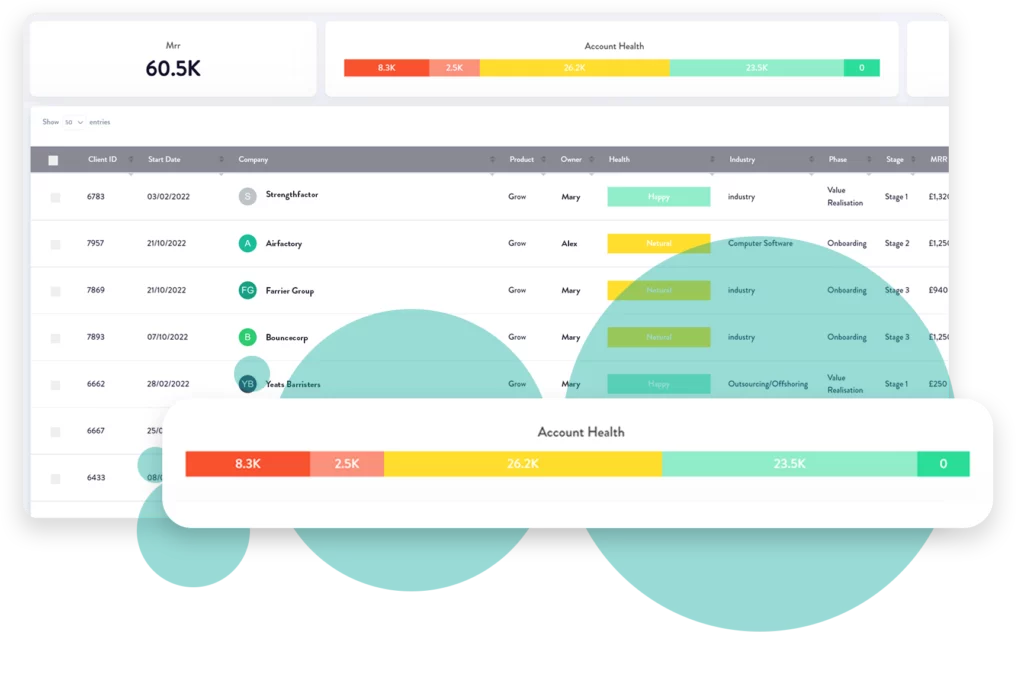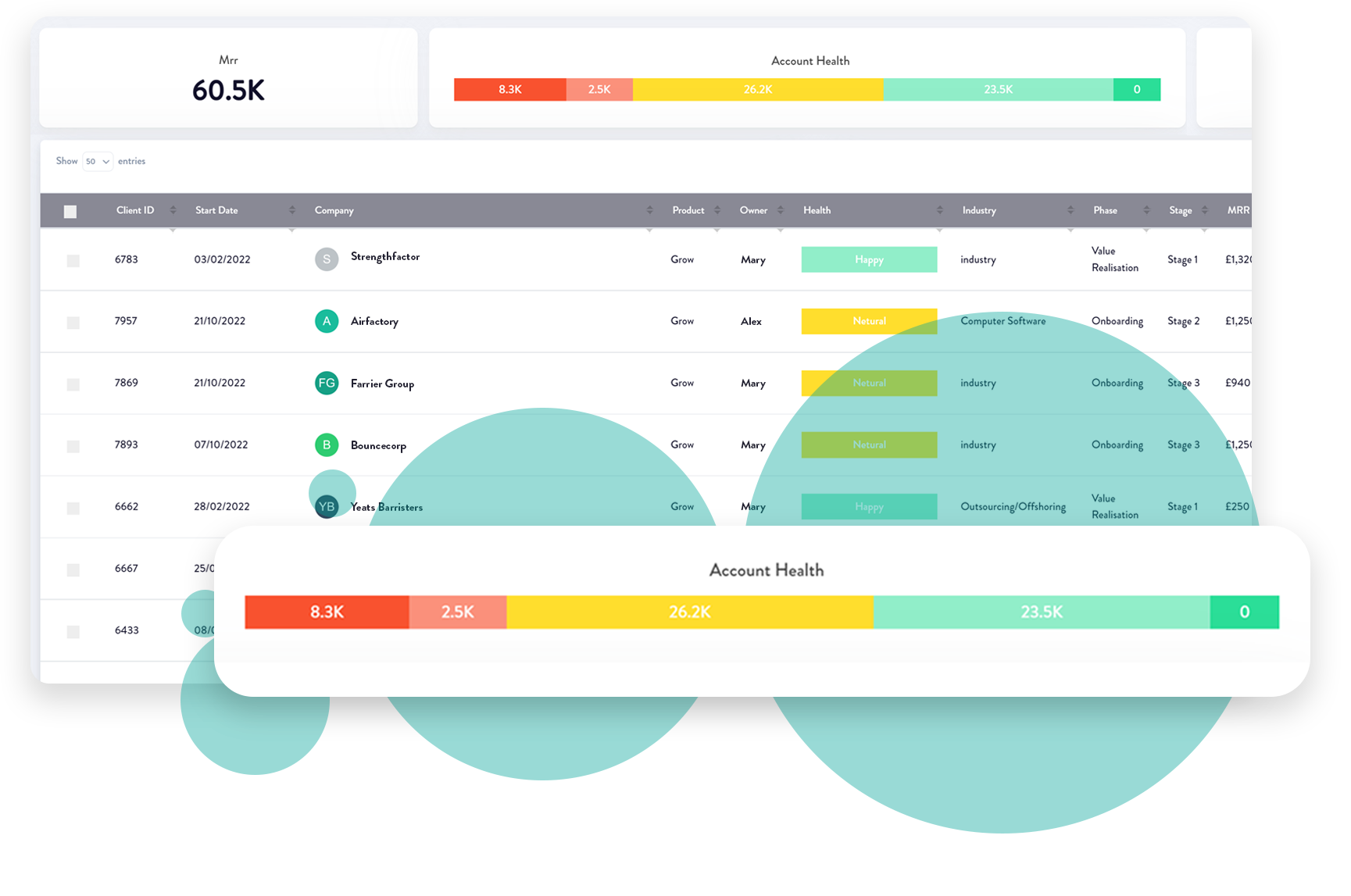 Gain a clearer picture of your customer health
Measure the health of your customers and get early warning signals of potential churn. Take remedial actions early and find trends.
Make your outreach more precise
Target your customers based on firmographics, lifecycle, and behavioural data. Enable your team to proactively manage and expand their accounts with a personalised touch – at scale.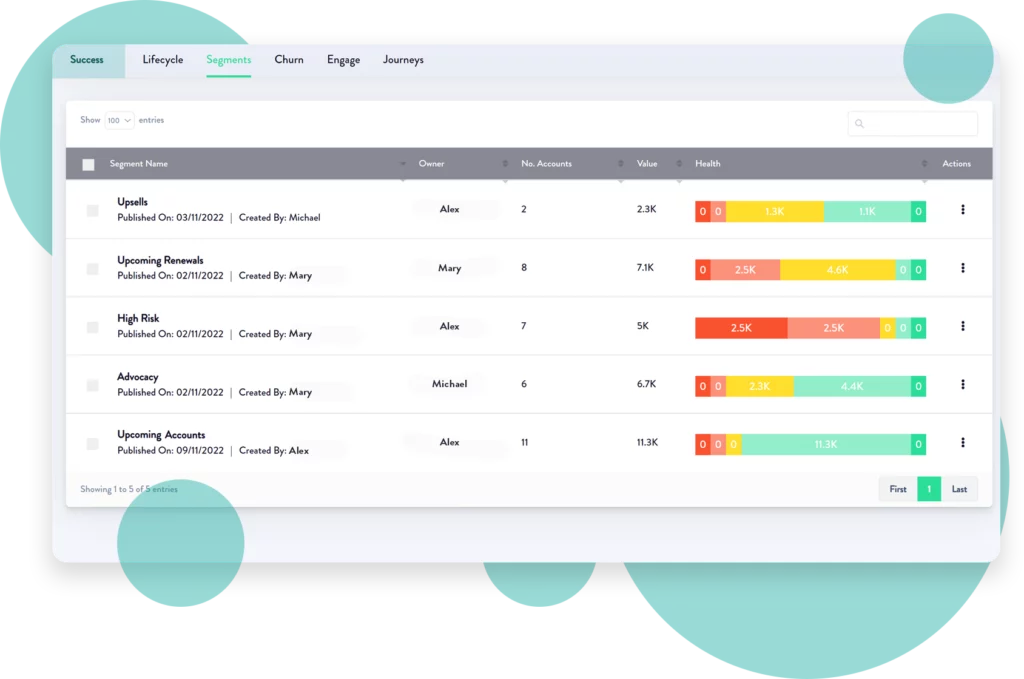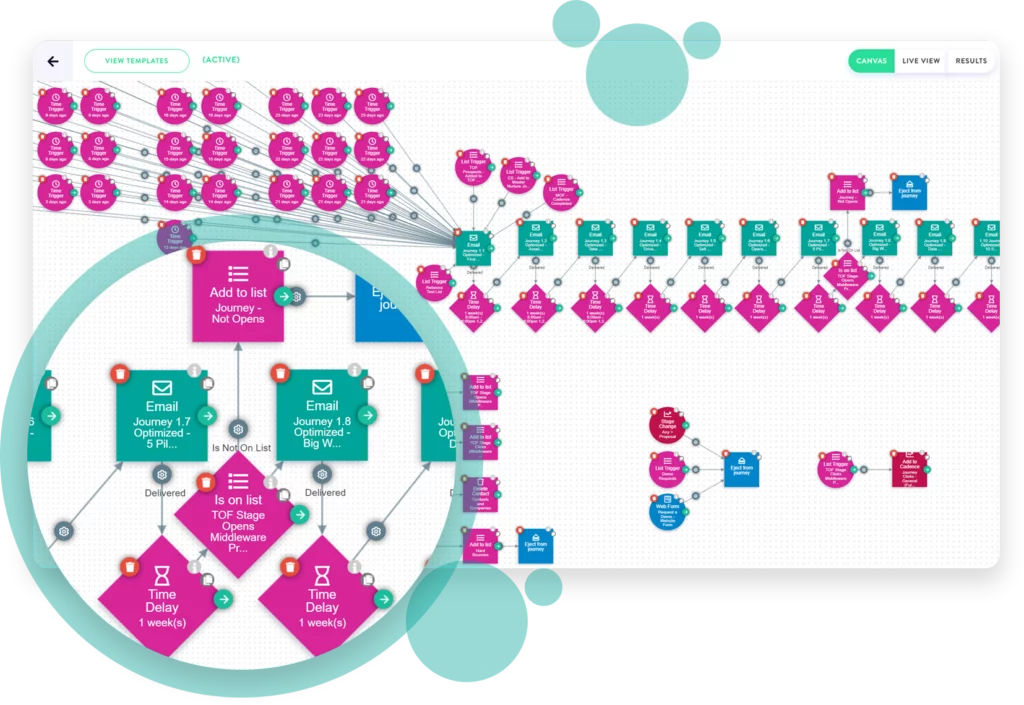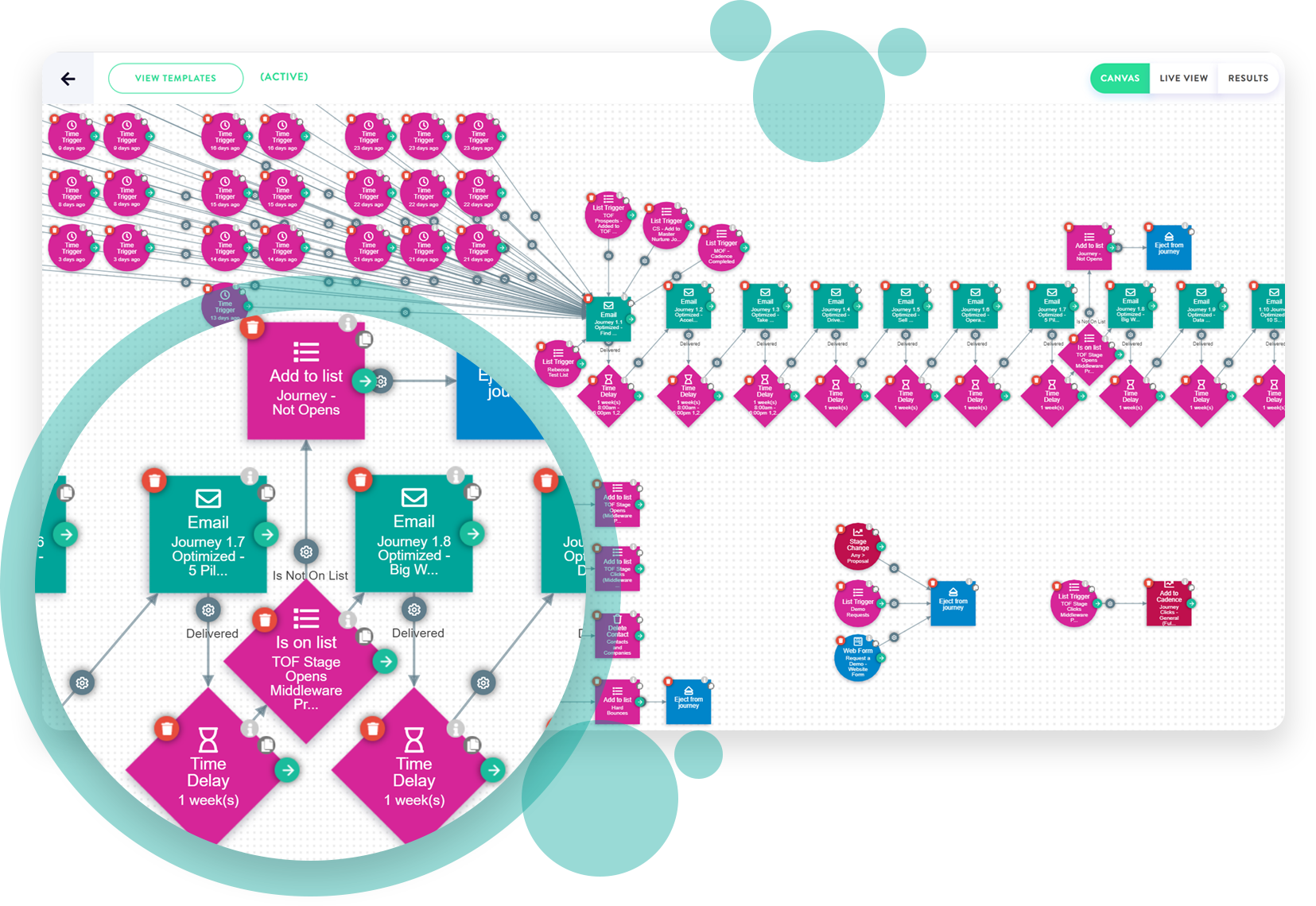 Guide customers through important processes
From onboarding and product adoption, to renewals and advocacy – pre designed workflows allow you to guide your customers through important processes to achieve key goals and milestones.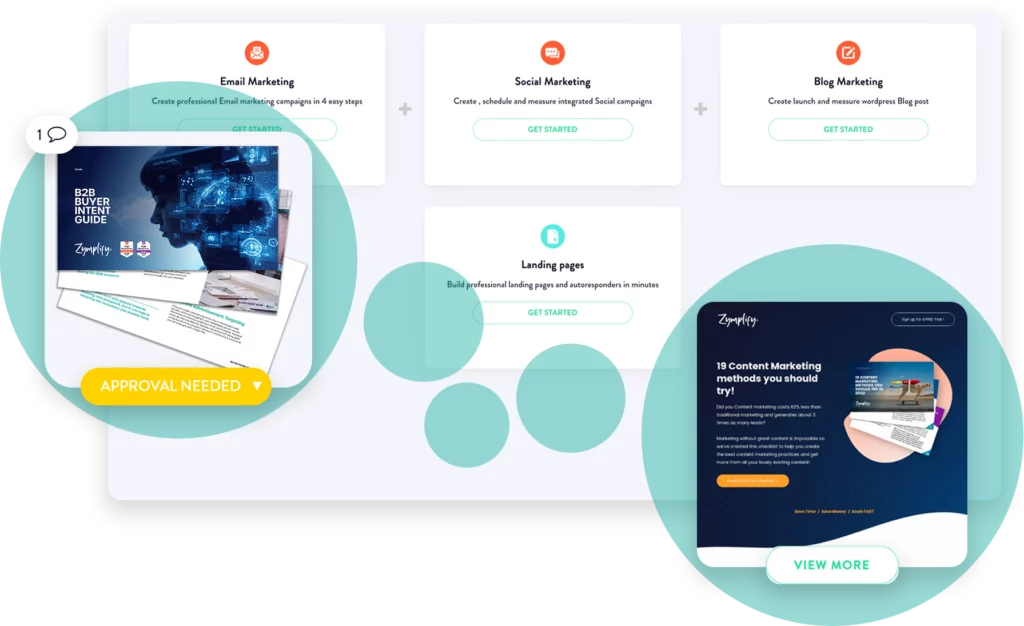 Increase Satisfaction After Sales
Engage & delight your customers
Ensure customers are happy, satisfied, and supported long after they make a purchase with in-built engagement tools. From emails, social and blogs to setting up webinar campaigns. Continue to engage your customers with helpful content.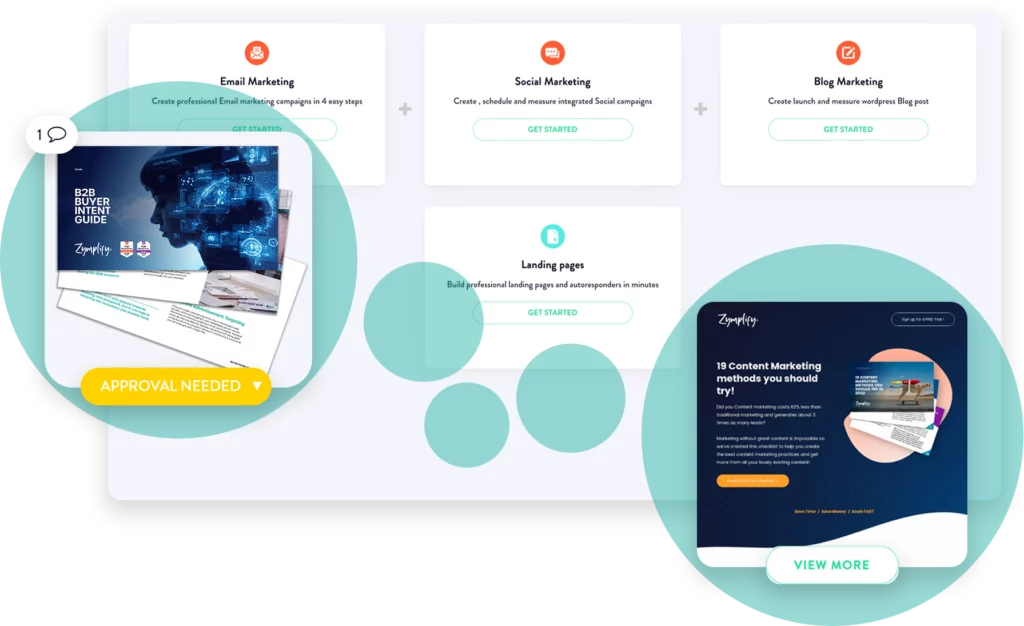 Collaborate Through One Platform
Drive alignment across teams
Seamlessly integrate Customer Success into your revenue team and drive alignment across teams with in built collaboration tools – real time alerts,  team chats and single view customer dashboards & workbenches.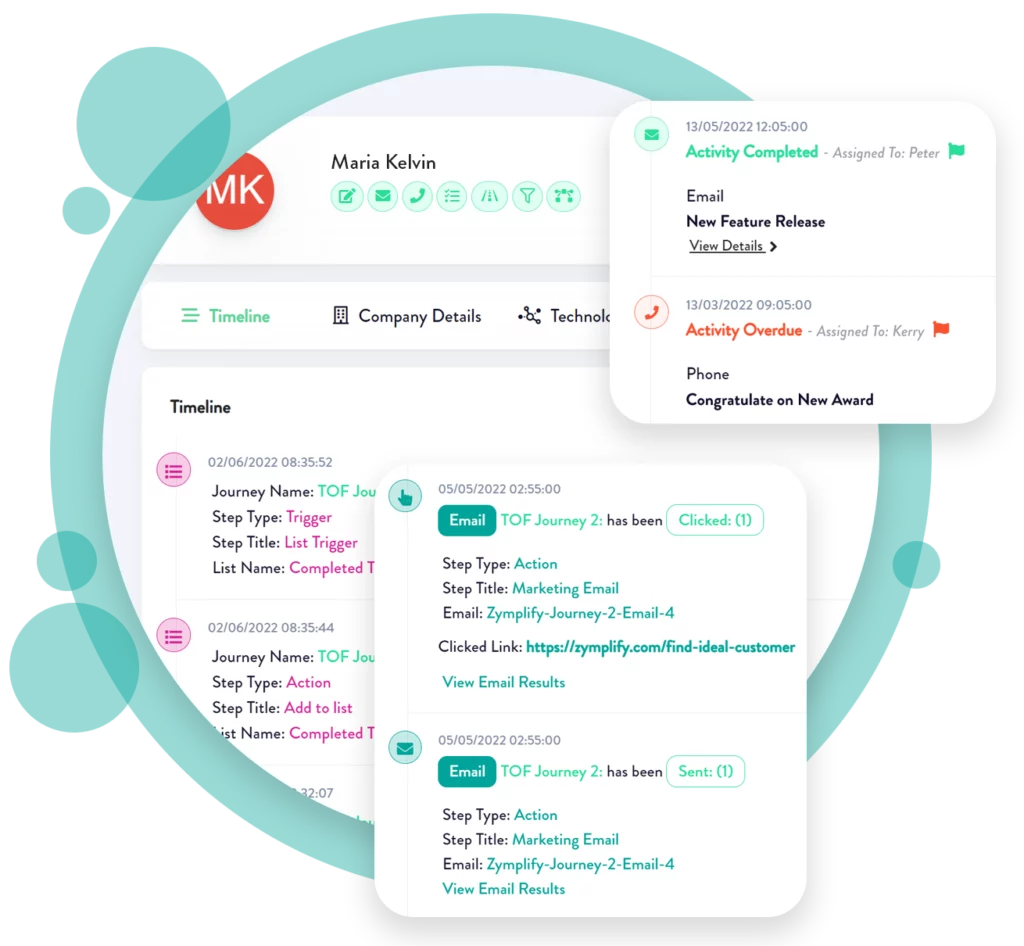 Zymplify finds your business qualified prospects who are in-market buyers, gives you a complete toolkit to connect with them and close sales at speed. It puts you in full control.