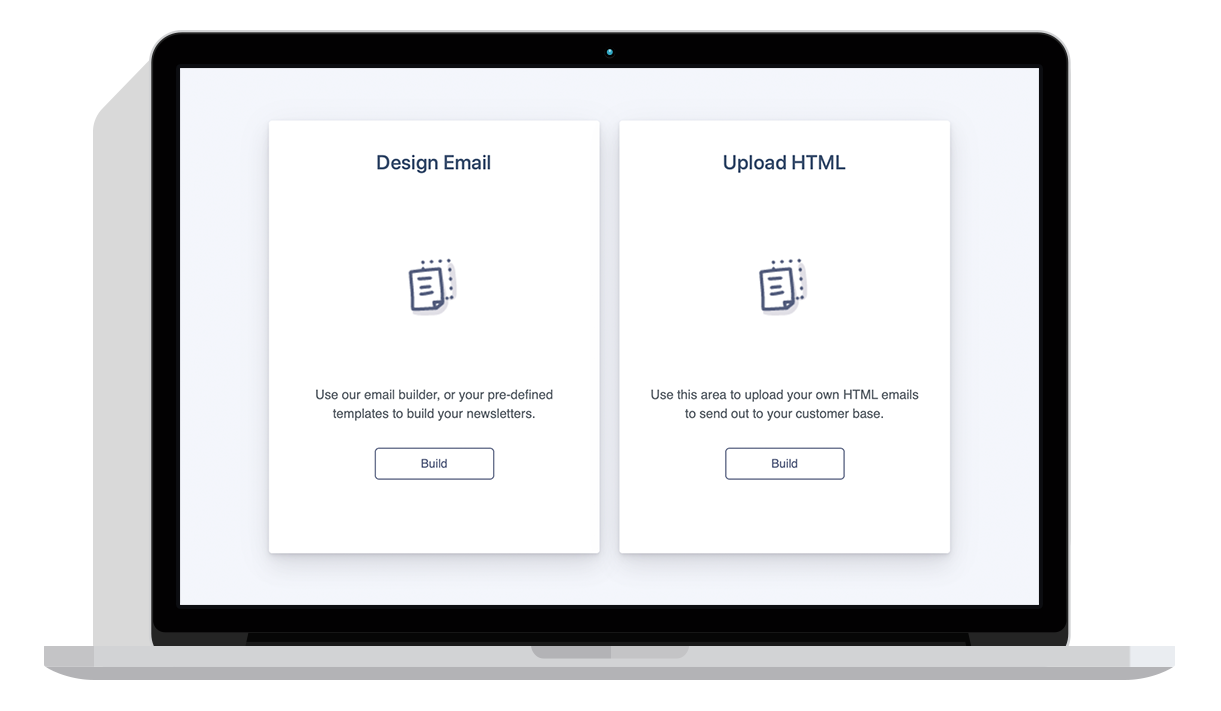 With 89% of marketers still using email as their primary marketing channel, Zymplify ensures that you can continue to generate branded emails customised to your targeted audience. Personalise your content and marketing messages so that they resonate with your audience.

Branded Customisable Emails
Build customised branded emails to help connect with and grow your contact database. Zymplify allows you to personalise each individual email with the relevant content for targeted audiences. With multiple templates to choose from, you will find the template that works best for your business and your customer messaging, or start from scratch to build the template that's best for your business.

Integrated Email Campaigns
Finding it hard to justify any return on investment with your emails? With our integrated campaigns, you can attach additional collaterals to your email campaigns. With the use of landing pages, allow your audiences to engage with your emails and have all engagements automatically recorded in real-time within your dashboard.

Using our email analytics will allow you to see which email sends are performing best for you, as well as giving an insight into how well you are connecting with your audience. With our integrated landing pages, you can track how many leads and engagements you have converted to sales, based on each individual email send.

With Zymplify's website tracking code installed on your website, you can track how many contacts are visiting your website after receiving your email. View a breakdown of the specific contacts that are navigating to your website, as well as the list of pages they view.

Zymplify offers a visual heat map report for each individual email send from the platform. The report shows which links in the email were clicked as well as the actual individual who clicked on which link. Create targeted email lists based on these clicks for future marketing.