Identify your Inbound Marketing Strategy
Moving away from traditional marketing, Zymplify will help you attract customers with relevant and helpful content through our Inbound Marketing area. Add value at every stage in your customer's buying journey with engaging and educational content. Contact the right customer, at the right time, with the right content.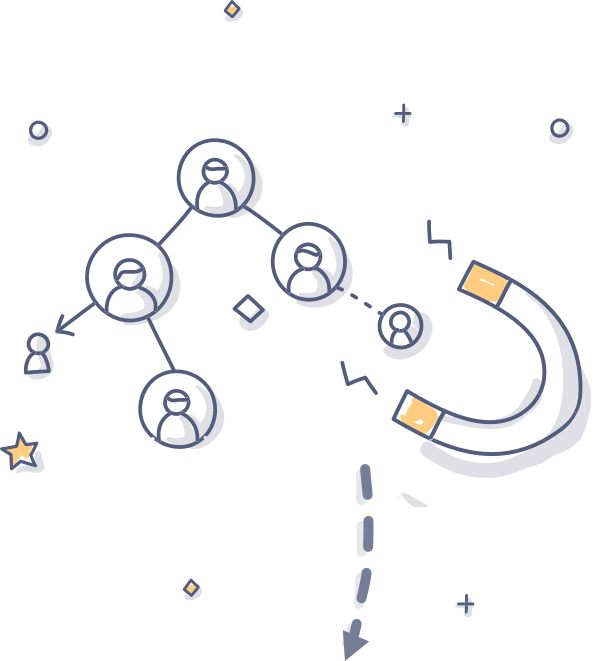 Our buyer's funnel will give you the tools to look after the entire buying process. We understand that every business has different marketing needs, so you'll be able to choose from a 3 stage funnel right up to a 9 stage funnel– which are all fully customisable.
The buyer funnel will illustrate the hypothetical journey a customer takes when they move from someone who knows nothing about your company to your customer. This allows you to create valuable content for every stage they are at.

Use Zymplify's content portal to upload, organise and re-purpose content for every stage of the buyer's funnel. Your entire team will be able to see exactly what content you have, what stage of the funnel and what persona it's designed for.
Provide your prospects with truly relevant and educational content that's designed specifically for them.

A persona is a fictional, generalised character that outlines the various goals and challenges among your current/potential key audience. Create your ideal customer with Zymplify's persona builder. Understand their wants and needs so you know exactly what they want to see and when they want to see it.
With the help of Zymplify's persona builder, you can create multiple ideal customers based on customer insights, sales team feedback, additional research and digital analytics. You'll be able to create PPC audiences, identify marketing channels, identify SEO keywords, research key campaign marketing messages and build an overall campaign strategy for these personas.