So, you might have heard rumblings about this thing called "Revenue Operations" (RevOps) in the ever-changing world of SaaS. But did you know it's not just a fancy buzzword? It's actually a game-changing strategy that can take your business to the next level, faster than you can say "software."
RevOps fundamentally hinges on the premise of collaboration and shared accountability for revenue generation. By aligning the objectives and key performance indicators (KPIs) of marketing, sales, and customer success teams. RevOps ensures that each department is working cohesively towards common targets. This harmonised approach mitigates the risk of conflicting strategies and fosters an environment where collaboration, knowledge-sharing, and mutual support thrive, ultimately leading to more revenue growth.  In this blog we delve into how Zymplify's Revenue Platform can make RevOps implementation a breeze for your SaaS business.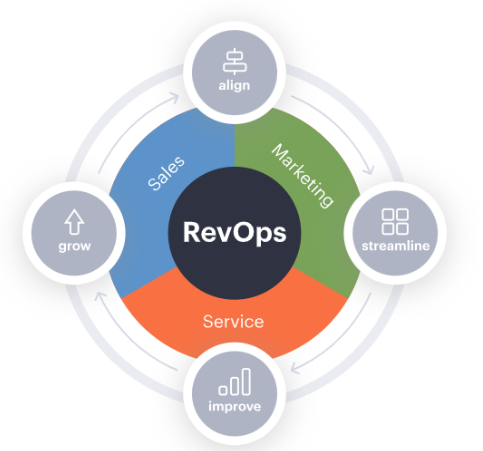 Implementing RevOps Success with Zymplify 
With Zymplify you solve all of your organisation's go-to-market needs with a fully integrated RevOps tech stack.The platform serves up a wealth of tools and features, all built to help you fine-tune your sales, marketing, and customer success strategies and push that revenue generation pedal to the metal.
Now, imagine this: You're a savvy SaaS founder on a mission to amp up your growth. You jump aboard the Zymplify train and gain access to a treasure trove of RevOps resources at your fingertips. It's like unlocking the door to a whole new world of revenue possibilities!
And here's a tasty industry stat for good measure: According to a study by SiriusDecisions, organisations that adopt a go-to-market revenue platform like Zymplify experience up to 20% faster revenue growth than competitors who don't. Talk about a compelling reason to check out Zymplify's offering!
In a nutshell, Zymplify's revenue platform is your golden ticket to tapping into the full potential of RevOps and revolutionising your SaaS business's growth trajectory. With an arsenal of tailored tools and features at your disposal, there's no limit to what you can achieve. So, let's conquer the SaaS world together, one RevOps win at a time!
Now, let's talk about putting RevOps into action with Zymplify
It's time to dive into how Zymplify can revolutionise your RevOps game! Check out how our platform empowers you to create a fully integrated, full-cycle revenue growth engine that'll have your SaaS business soaring to new heights: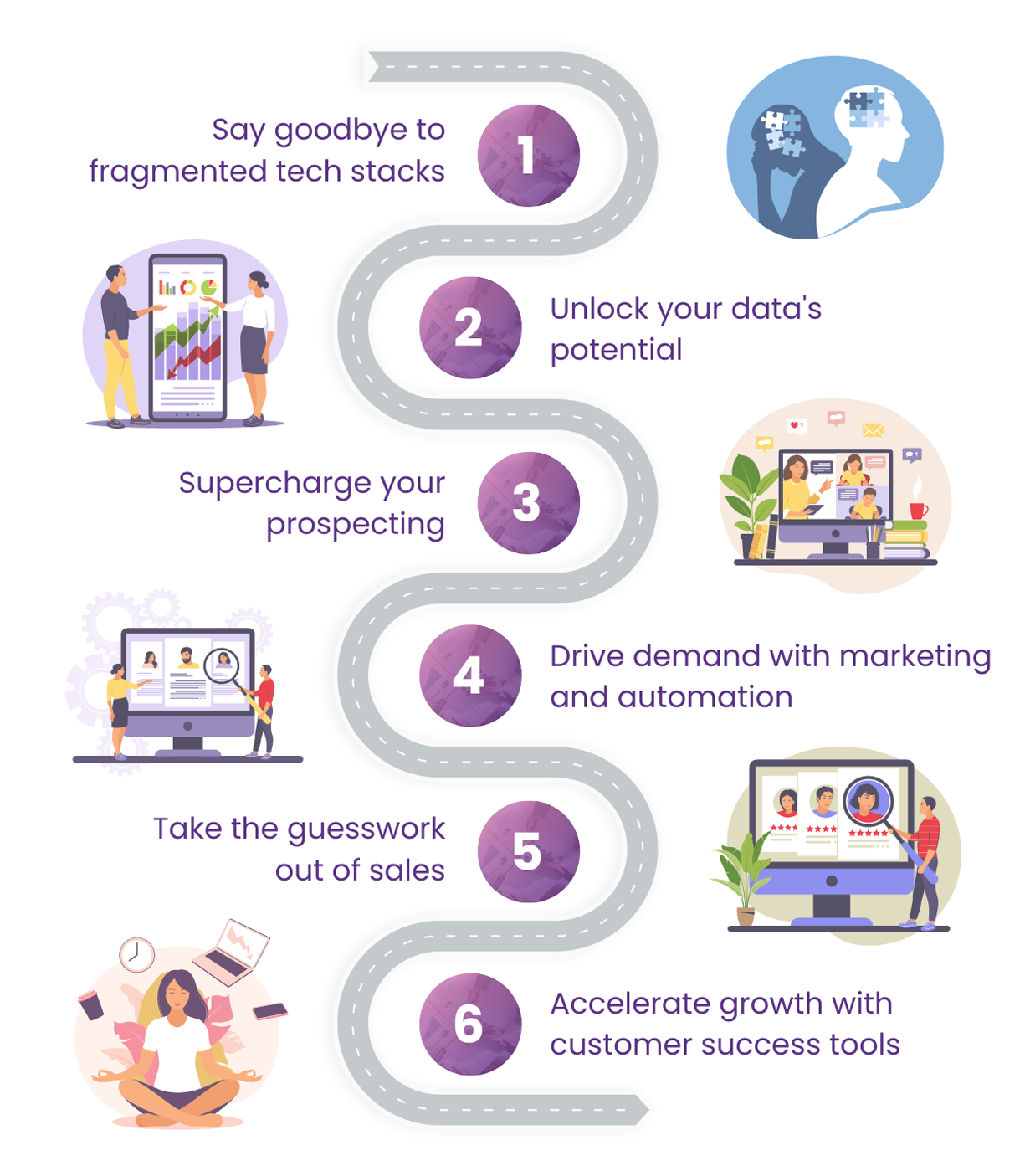 1. Say goodbye to fragmented tech stacks:
We get it – tech stacks can be messy, disconnected, and costly.  But with Zymplify's End-to-End Revenue platform, you'll have everything you need to sell more, all in one place, at one cost. Sounds like a dream come true, right? Capitalise on early-stage buying signals, launch captivating campaigns, and automate tedious tasks to drive that sweet, sweet revenue.
2. Unlock your data's potential: 
Ready to harness the power of data? With Zymplify, you'll access top-notch data tools and analytics, helping you optimise operations, boost efficiency, and skyrocket revenue growth. Track customer behaviour, measure your go-to-market efforts, and discover revenue opportunities you never knew existed. Our fully integrated Customer Data Platform (CDP) will have you making data-driven decisions like a pro.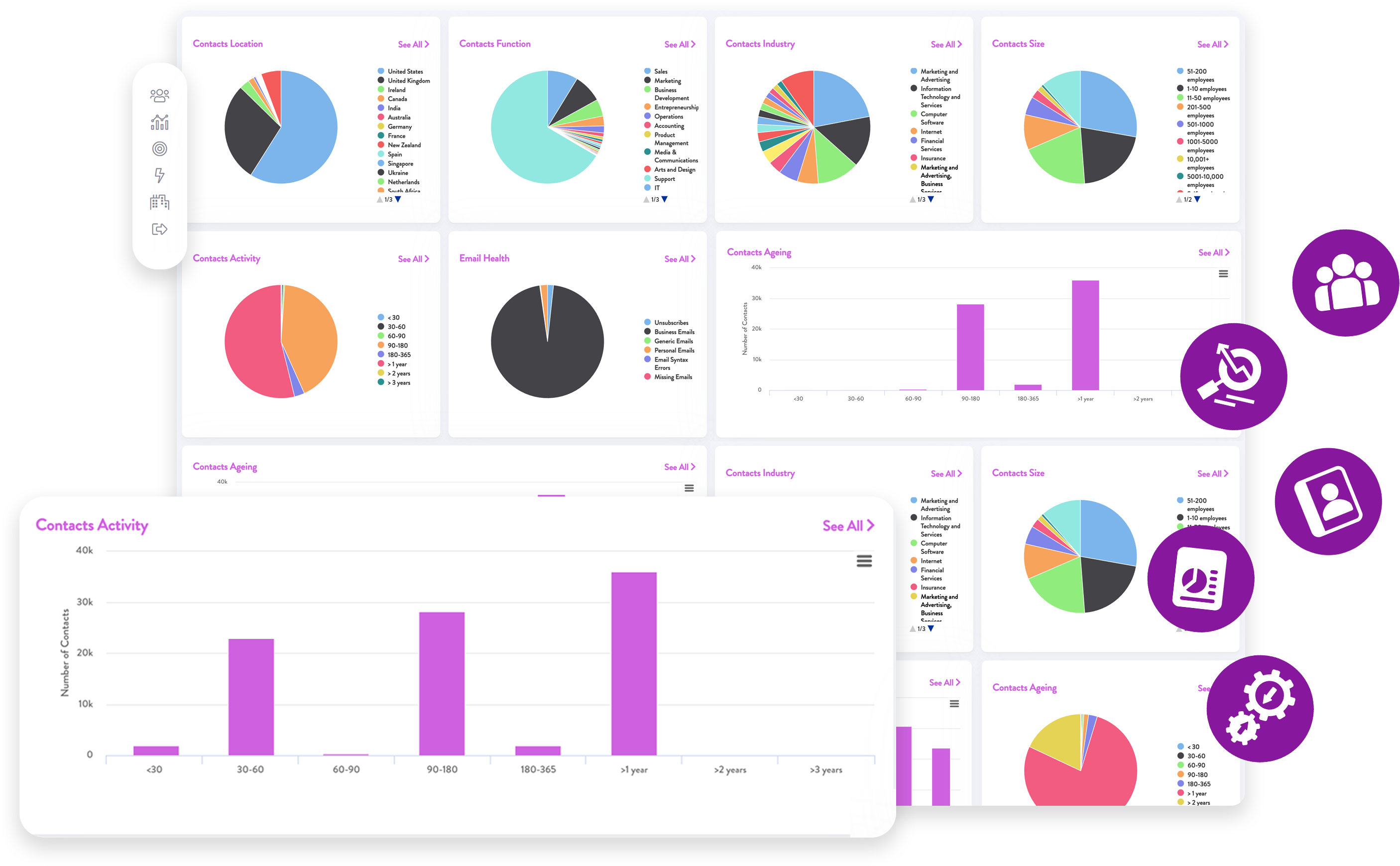 3. Supercharge your prospecting:
Our platform's got your back with automated prospecting and lead qualification software, turning strangers into customers in no time. We're the only platform that integrates data seamlessly into your entire revenue lifecycle. From Buyer Intent Signals to AI-driven Lookalike Audiences, we've got you covered. Access 4.2 million in-market accounts, 50+ billion intent signals, and 400 million globally compliant contact records – prospecting has never been easier!
4. Drive demand with marketing and automation
Zymplify's got the tools to help you drive revenue at scale – think AI-driven content generation, brand management, multi-channel campaigns, and automated workflows. Our marketing and automation tools will streamline your RevOps strategy, reduce manual work, and provide valuable insights into customer behaviour.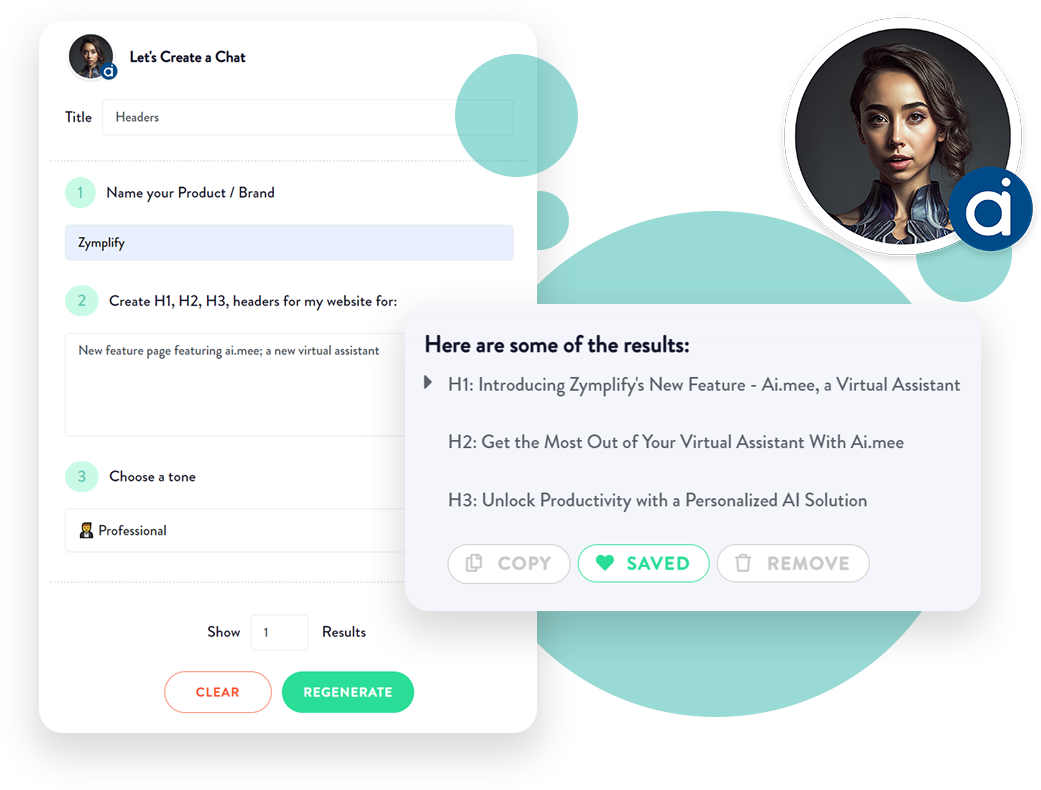 5. Take the guesswork out of sales
Customisable sales pipelines, activity management, and AI-driven sales cadences – Zymplify has it all to help you manage your sales pipeline effectively, close more deals, and boost revenue. Our platform integrates seamlessly with your end-to-end revenue lifecycle and provides a complete suite of sales enablement tools to help you streamline your sales strategy and gain valuable pipeline insights.
6. Accelerate growth with customer success tools
 Stay on top of customer health, renewals, and expansion opportunities. Zymplify integrates all your customer success processes into your end-to-end revenue lifecycle, maximising productivity and letting your team focus on what really matters. Spot churn risks early, seize expansion opportunities, and deliver top-notch customer experiences – all with our powerful customer success tools.
Conclusion
In conclusion, navigating the ever-changing landscape of the SaaS world can be a daunting task, but our go-to guide on embracing the RevOps model is here to help you tackle these challenges head-on. Gone are the days of disconnected teams, fragmented tech stacks, and time-consuming manual processes. With the power of RevOps and Zymplify's End-to-End Revenue platform, you'll revolutionise your sales, marketing, and customer success strategies and unlock sustainable growth and profitability.
Ready to supercharge your SaaS business and experience the game-changing power of RevOps? Don't miss out on the opportunity to see Zymplify's End-to-End Revenue platform in action! Request your exclusive demo today, and let our experts show you how our platform can revolutionise your sales, marketing, and customer success strategies.
In just one demo, you'll discover how to align your teams, streamline processes, and harness the full potential of data-driven decision-making. Don't let your SaaS business fall behind the curve – seize the chance to unlock sustainable growth, profitability, and success with the power of Revenue Operations!
Don't wait – request your demo now and propel your SaaS business towards new heights with Zymplify's go-to-market revenue platform. Your future self will thank you!