The relentless clutch of high inflation, slim margins, compulsory redundancies, and the enduring complications of post COVID-19, continue to cast a gloomy shadow over many enterprises and sectors.
For sales and marketing leaders, the core issue is that critical go-to-market initiatives such as Demand Gen, ABM and Sales Outreach demand a well-oiled team and a robust content development schedule, particularly in the B2B arena. 
But here's the reality, when you're a team of one or just a handful of marketing and sales people trying to achieve steep revenue goals and churn out content at a high pace and make it relevant – you need fully integrated martech and sales stack, and a massive budget for contractors or internal subject matter experts with loads of free time and top notch writing skills.
The solution to this conundrum is a strategy known as 'Scaling for Growth.' This method focuses on identifying and enhancing the most productive processes throughout the sales cycle, utilising AI and automation to remove low-efficiency tasks. This approach not only reduces the cost of customer acquisition (CAC) but also increases the lifetime value (LTV) of clients.
This blog will delve into the concept of 'Scaling for Growth', shedding light on how it works, its key benefits and how to implement it effectively in your business. We will explore how this adaptable strategy empowers businesses to stay ahead of the curve by embracing agility, enabling them to not just survive these tough economic times, but thrive.
'Scaling for Growth' allows you to enhance sales and marketing efficiency without the need to increase your team size. 
Your operational methodologies largely influence your productivity. If they're not hyper-automated, digital-first, and customer-centric, scaling your business to meet the demands of the contemporary B2B buyer can become a daunting challenge.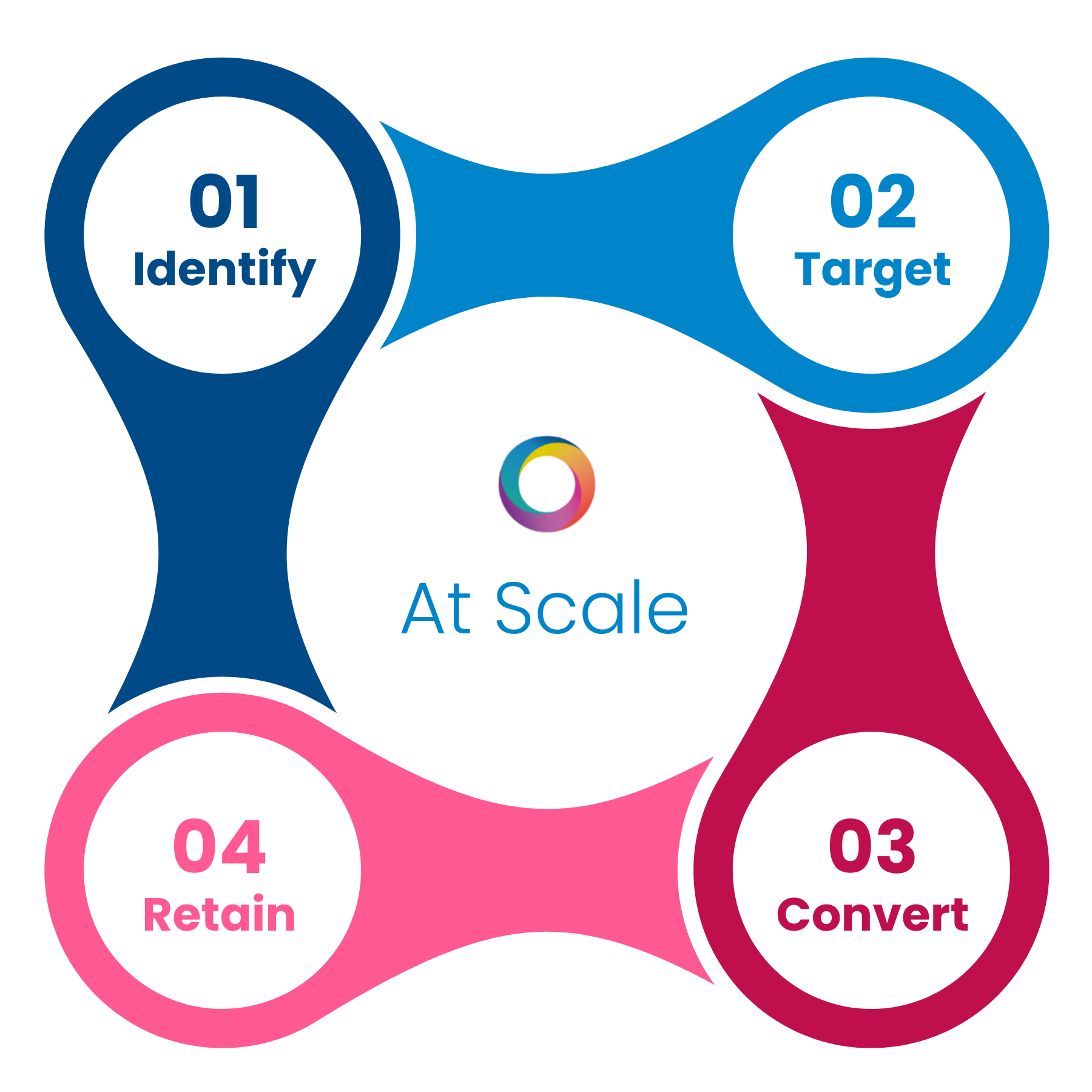 But, with 'Scaling for Growth,' this challenge can be tackled head-on. The process starts with an assessment of your business' readiness to scale. This evaluation involves reviewing your current tech stack, the level of automation in your systems, your current sales and marketing process, and your team's expertise and capabilities.
The next step in the journey is to identify the areas where improvements are necessary. 
These could be anything from email marketing to customer relationship management (CRM) systems, to social media automation tools and lead nurturing methodologies. Once these areas have been identified, the business can then evaluate different technologies and strategies to increase efficient use of resources, thereby reducing the cost of running operations.
The power of 'Scaling for Growth' isn't just about making improvements. It's also about enhancing what's already working well. This could mean amplifying successful lead generation strategies, augmenting high-performing content marketing tactics, or optimising conversion funnels that are already delivering results.
By employing machine learning and AI, businesses have the opportunity to automate repetitive tasks, thus freeing up marketing and sales teams to focus on more strategic activities.
Moreover, AI can offer predictive analytics capabilities that can lead to making more informed future sales and marketing decisions, resulting in better forecasting and scenario planning.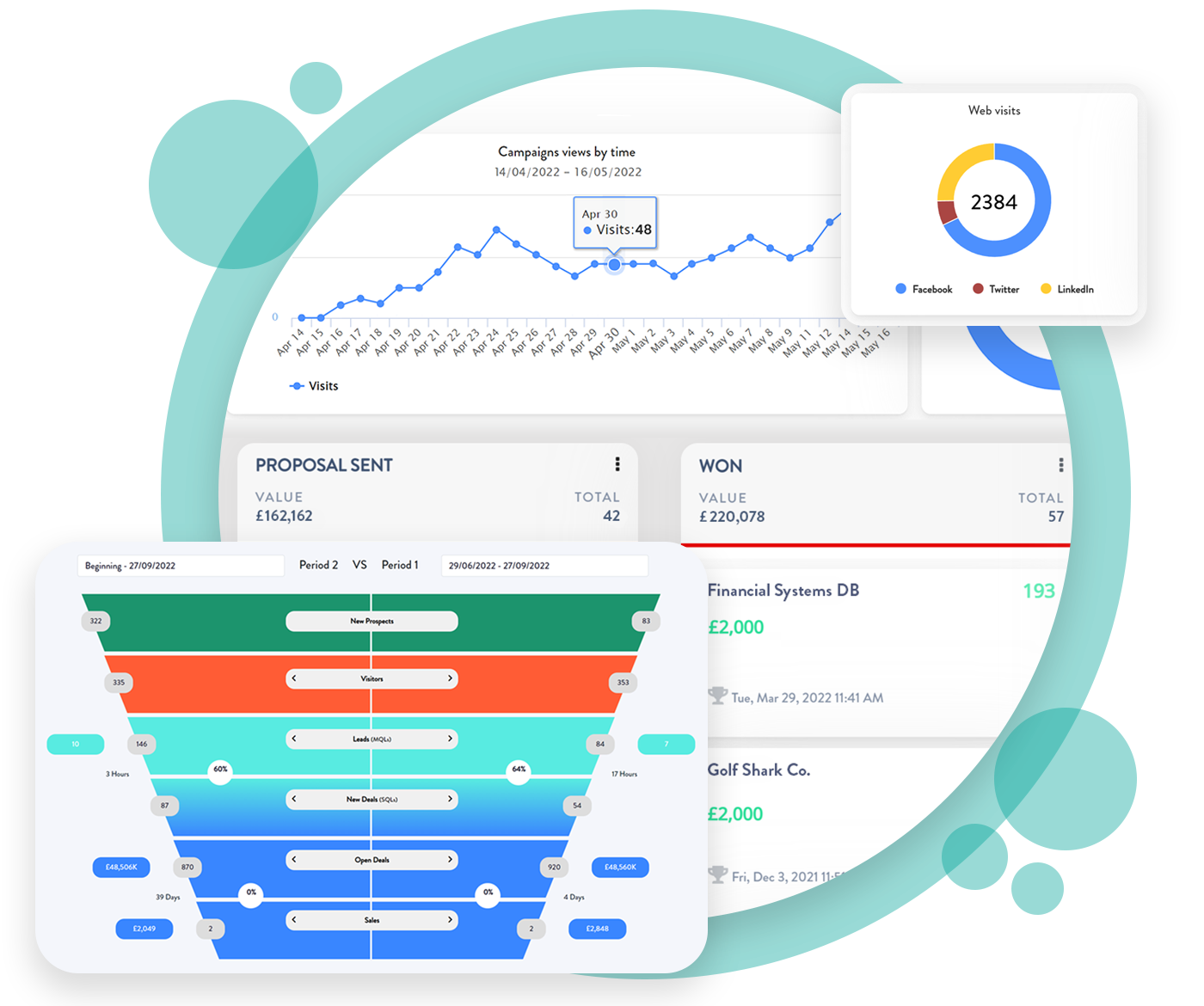 'Scaling for Growth' strategy is adaptable, it can be customised to meet the individual needs of a business. It empowers businesses to remain agile, adapting to market changes swiftly, and responding effectively to customer needs.
The importance of 'Scaling for Growth' cannot be overstated in today's challenging economic conditions.
 It offers businesses a viable solution to navigate through the complex market dynamics, equipping them with the tools to strive and eventually thrive, despite the challenges.
However, it's important to remember that scaling isn't a one-off process. It requires continuous monitoring and optimisation. Your tools, processes, and strategies need to be revised and updated based on the changing market landscape and customer demands. By embracing this approach, businesses can ensure that they're always a step ahead, ready to seize the opportunities that come their way.
In conclusion, embracing 'Scaling for Growth' is a crucial strategy for modern businesses aiming to navigate through the ever-changing economic landscape. By harnessing the power of technology and automation, businesses can drive innovation, increase efficiency, and achieve better outcomes, all while keeping costs in check.
Unleashing the power of 'Scaling for Growth' is not just about surviving challenging economic times, it's about turning these challenges into opportunities for growth and success. It's about creating a resilient, agile enterprise that's prepared to face whatever the future holds.
Ready to change the trajectory of your business growth? Take the first step by trying Zymplify for FREE today. It's time to shift into high gear and embark on your journey towards a transformative, full-cycle revenue growth. The future of your business awaits.