With a plethora of data tools and technologies at their disposal, businesses are now better poised than ever to unlock the immense potential of data. Amidst the vast array of solutions, the Customer Data Platform (CDP) shines as a groundbreaking innovation that has truly transformed how businesses harness the power of data. This cutting-edge technology offers a wealth of benefits to organisations aiming to lead the pack in their respective industries.
According to a report by MarketsandMarkets, the global Customer Data Platform (CDP) market size is projected to grow from $2.4 billion in 2020 to $10.3 billion by 2025, at a compound annual growth rate (CAGR) of 34.0% during the forecast period. This significant growth highlights the increasing recognition and adoption of CDPs across various industries.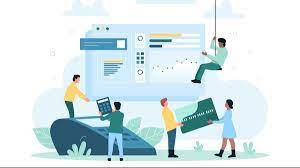 Customer Data Platforms have rapidly become indispensable assets within the data ecosystems of numerous organisations. By providing a centralised and unified system for collecting, organising, and analysing customer data from disparate sources, CDPs enable businesses to gain a holistic understanding of their target audience, identify trends, and ultimately tailor their offerings to align with the needs and preferences of their customers.
In this blog we'll delve into the key benefits of using a Customer Data Platform and the pivotal role CDPs play in the sphere of revenue operations, equipping businesses with the ability to navigate the intricate landscape of data management, analysis, and application. 
Delving into the World of Customer Data Platforms
Enter the realm of Customer Data Platforms (CDPs) – cutting-edge software solutions meticulously engineered to gather customer data from a wide array of disparate sources. Upon collecting this valuable data, CDPs meticulously cleanse and consolidate the information, paving the way for a comprehensive, single customer view. This information is then made readily available for in-depth analysis and strategic activation, empowering businesses to make data-driven decisions.
Setting CDPs apart from traditional Customer Relationship Management (CRM) systems and Data Management Platform (DMP) solutions is their unparalleled ability to deliver real-time, fully-integrated, and easily accessible data to businesses. This key distinction enables organisations to develop a profound understanding of their customers, allowing them to craft highly personalised marketing strategies and deliver exceptional customer experiences with remarkable efficacy.
The compelling advantages of adopting a CDP are backed by a study from Forrester Consulting, which found that organisations implementing a Customer Data Platform experienced an astounding 300% return on investment (ROI) within a mere three-year period, spotlighting the impressive financial benefits of embracing this powerful tool.
Key benefits of CDPs include:
Unlocking Customer Insights: The Power of Understanding Behavior and Actions
Unlocking a deeper understanding of customer behaviour and actions is the cornerstone for businesses striving to proactively anticipate their consumers' needs, preferences, and expectations. With this knowledge, they can fine-tune their products and services, resulting in increased customer satisfaction, loyalty, and overall business success. Customer Data Platforms (CDPs) play a pivotal role in this process by consolidating and analysing customer data, granting businesses invaluable insights to inform their strategies.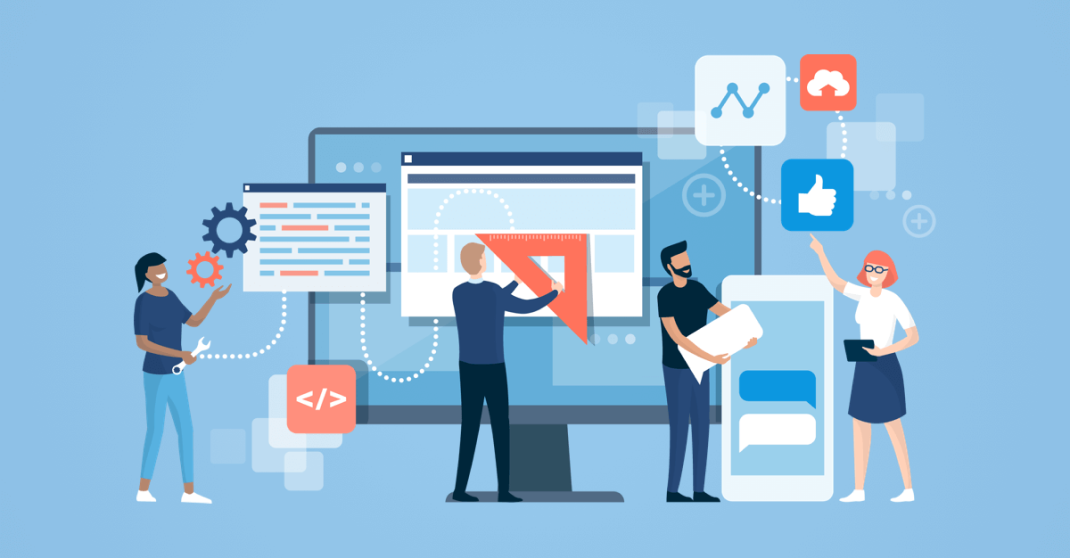 Picture a subscription-based online streaming service, boasting a vast array of movies, TV shows, and documentaries. With a CDP in their arsenal, the service can gather and analyse invaluable data on customer viewing habits, favourite genres, and time spent streaming. Armed with this intricate understanding of customer behaviour, the company can cater to subscribers' preferences and expectations proactively.
An impressive 78% of businesses employing a CDP reported improvements in their ability to engage customers across various channels, revealing the potential for elevated customer experience and engagement.
Honing the Art of Precise Targeting
Mastering the art of precise targeting and crafting bespoke personalisation strategies is invaluable for businesses seeking to create highly customised and memorable experiences for each customer. By adopting these approaches, organisations not only cement their relationships with customers but also gain a competitive edge in the marketplace.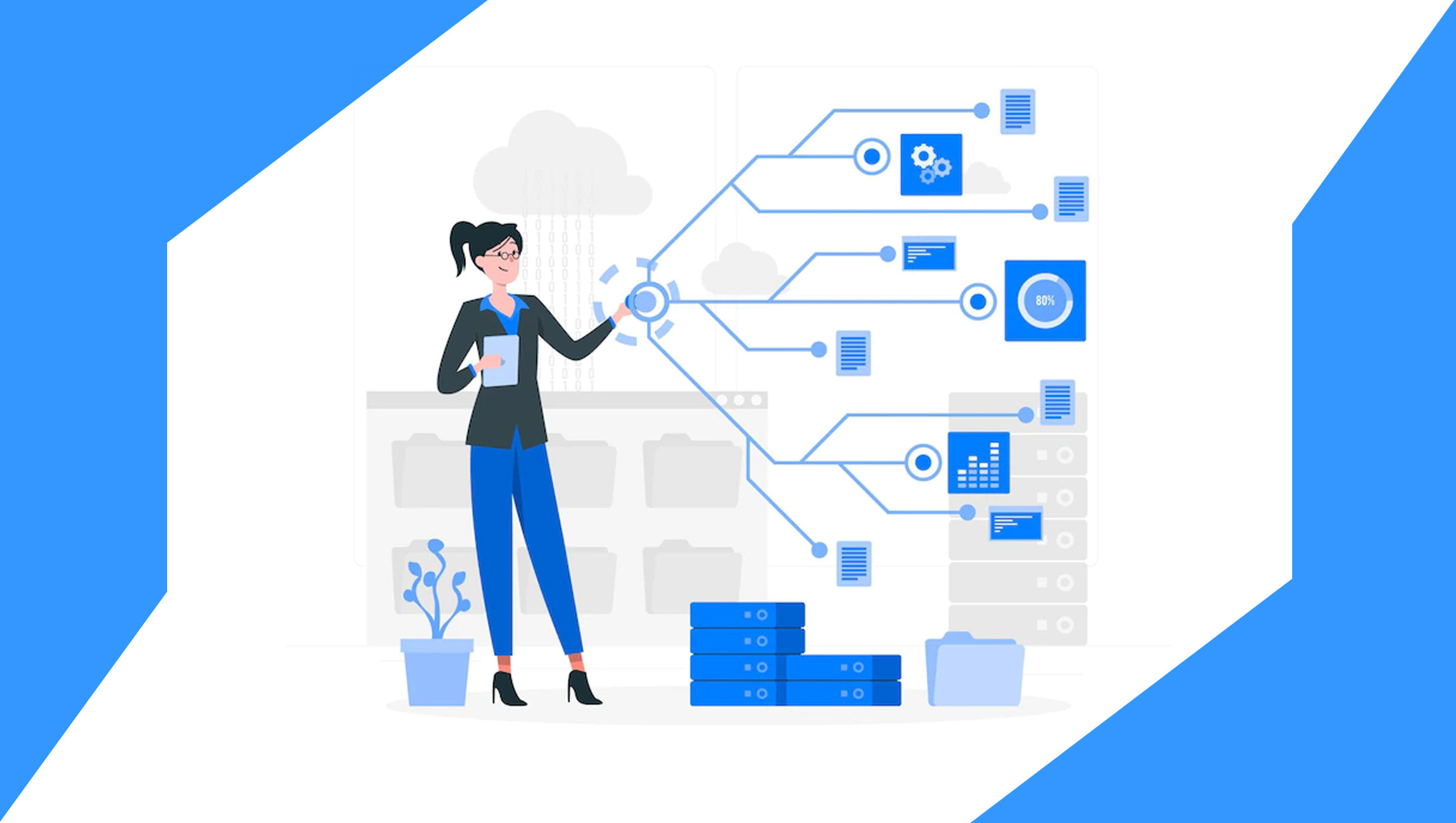 CDPs serve as powerful allies in this pursuit, as they gather data from diverse sources, offering businesses a comprehensive view of their customers. This all-encompassing understanding paves the way for highly targeted marketing campaigns and tailor-made experiences that resonate with customers.
62.2% of businesses using a CDP reported improvements in customer segmentation and targeting capabilities, highlighting the potential for more effective marketing efforts.
Seamless Synergy: Aligning Marketing and Sales Initiatives
The alignment of marketing and sales is crucial for businesses striving to forge a seamless and efficient connection between these departments, ensuring collaboration towards the common goal of reaching target audiences and generating increased revenue streams. Employing tools like Customer Data Platforms (CDPs) can vastly enhance this alignment, bridging the gap between departments and nurturing a more cohesive strategy.
Consider, for example, a software-as-a-service (SaaS) company, offering a diverse range of pricing plans and features designed for various business sizes and needs. In such a scenario, the marketing team generates leads through content creation, ad campaigns, and prospect nurturing, while the sales team engages with those leads to close deals.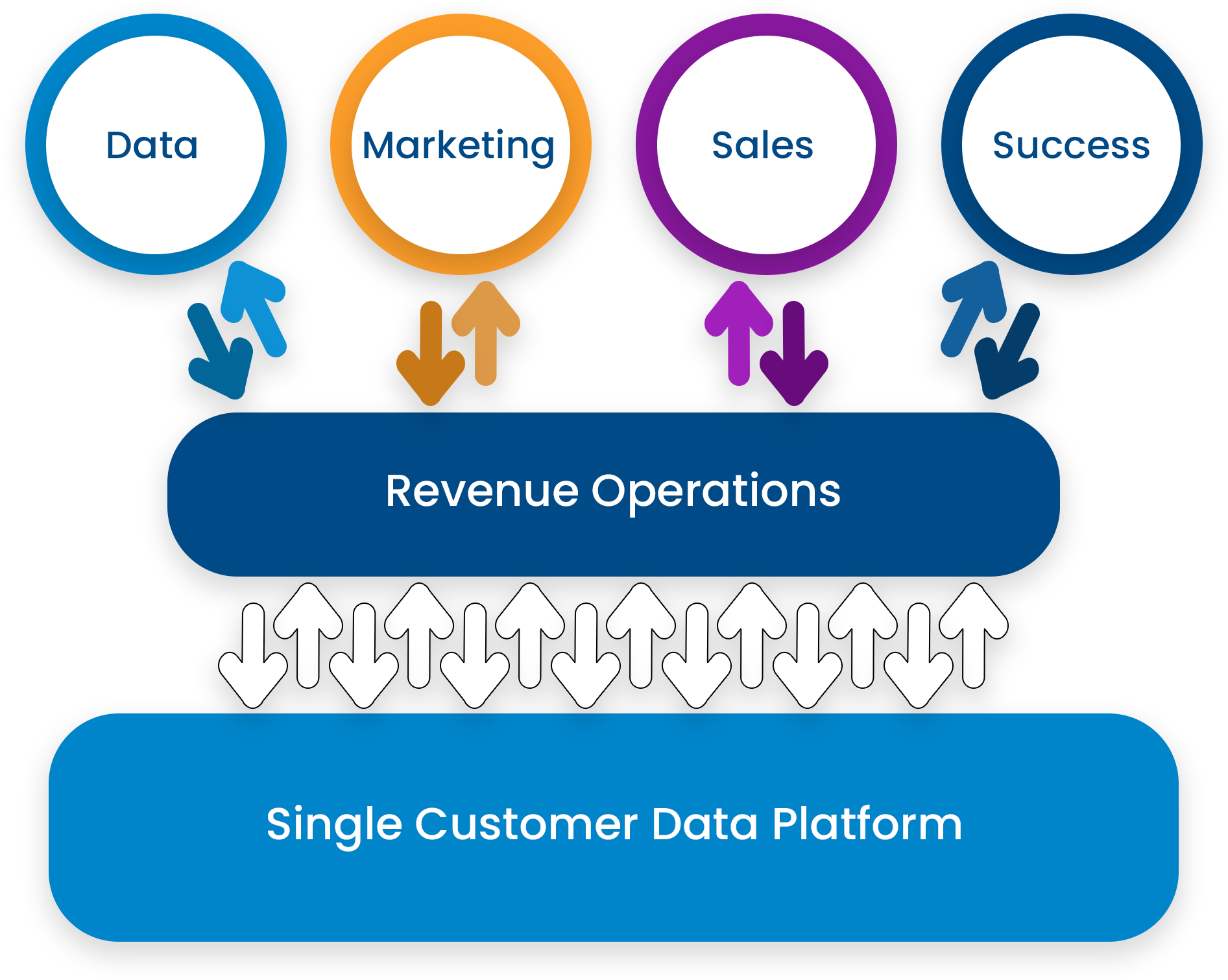 By consolidating customer data from both teams using a CDP, the SaaS company establishes a single source of truth for all customer interactions. This unified understanding empowers the marketing team to devise more targeted campaigns, focusing on audiences most likely to convert to customers. Concurrently, the sales team can leverage this information to personalise interactions with leads, addressing their distinct pain points and needs.
A survey by Market2Marketers revealed that companies aligning their marketing and sales efforts with revenue operations (RevOps) achieved a staggering 36% higher customer retention rate. Utilising a CDP to provide both departments with a unified view of customer data is a key factor contributing to this alignment.
Boosting Efficiency and Productivity in Revenue-Related Tasks
Achieving increased efficiency and productivity in managing revenue-related tasks is of paramount importance, particularly when it comes to optimising revenue-generating activities, streamlining processes, and ensuring effective management of all aspects linked to revenue generation. Embracing the right tools and strategies, such as Customer Data Platforms (CDPs), can lead to significant improvements in overall performance and success.
Envision a company operating in the financial services sector, providing services like loans, investment products, and insurance policies. In this context, managing revenue-related tasks can be highly complex and daunting, given the numerous variables, stakeholders, and regulatory requirements involved.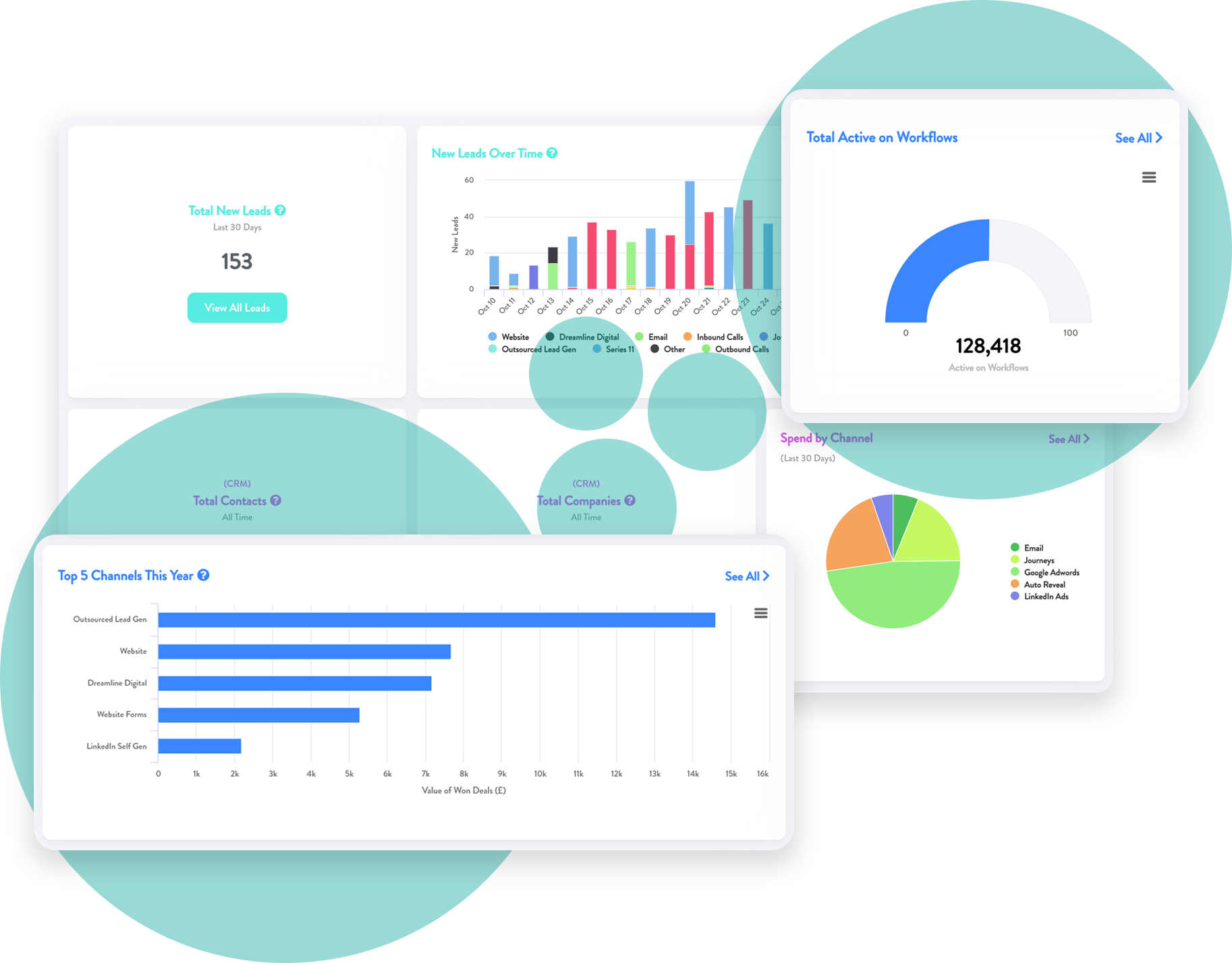 By capitalising on a CDP, the company can aggregate data from diverse sources, such as customer profiles, transaction histories, and campaign performance metrics. This cohesive data enables the company to gain a clearer understanding of high-demand services, the preferences of different customer segments, and the most effective marketing strategies for reaching potential clients.
Conclusion 
To summarise, it is evident that Customer Data Platforms (CDPs) serve as indispensable instruments for enterprises that aim to achieve prosperity through data-driven methodologies. By incorporating a CDP and embracing a mentality that is firmly grounded in utilising data, organisations have the capacity to enhance their revenue operations considerably, bolster their overall efficiency, and ultimately, propel their expansion.
Want to talk to a Zymplify expert on how a revenue platform could work for your business personally? Then sign up for a free personalised demo here.