Gone are the days of manually trudging through endless lists and databases, trying to identify and engage potential customers. As the sales and marketing landscape evolves, savvy professionals are now seeking smarter, more efficient solutions to supercharge their revenue generation efforts. 
Enter Zymplify: an innovative revenue platform that harnesses the power of automation and advanced prospecting tools to revolutionise your prospecting strategy, turning strangers into customers in the blink of an eye.
In this post, uncover the secrets of creating a always-on prospect pipeline that keeps your sales funnel overflowing with qualified leads. Get ready to unlock unparalleled prospecting potential and catapult your business to new heights of success. Let's begin!
Introducing the Ultimate Prospecting Powerhouse: Every Tool You Need, All in One Platform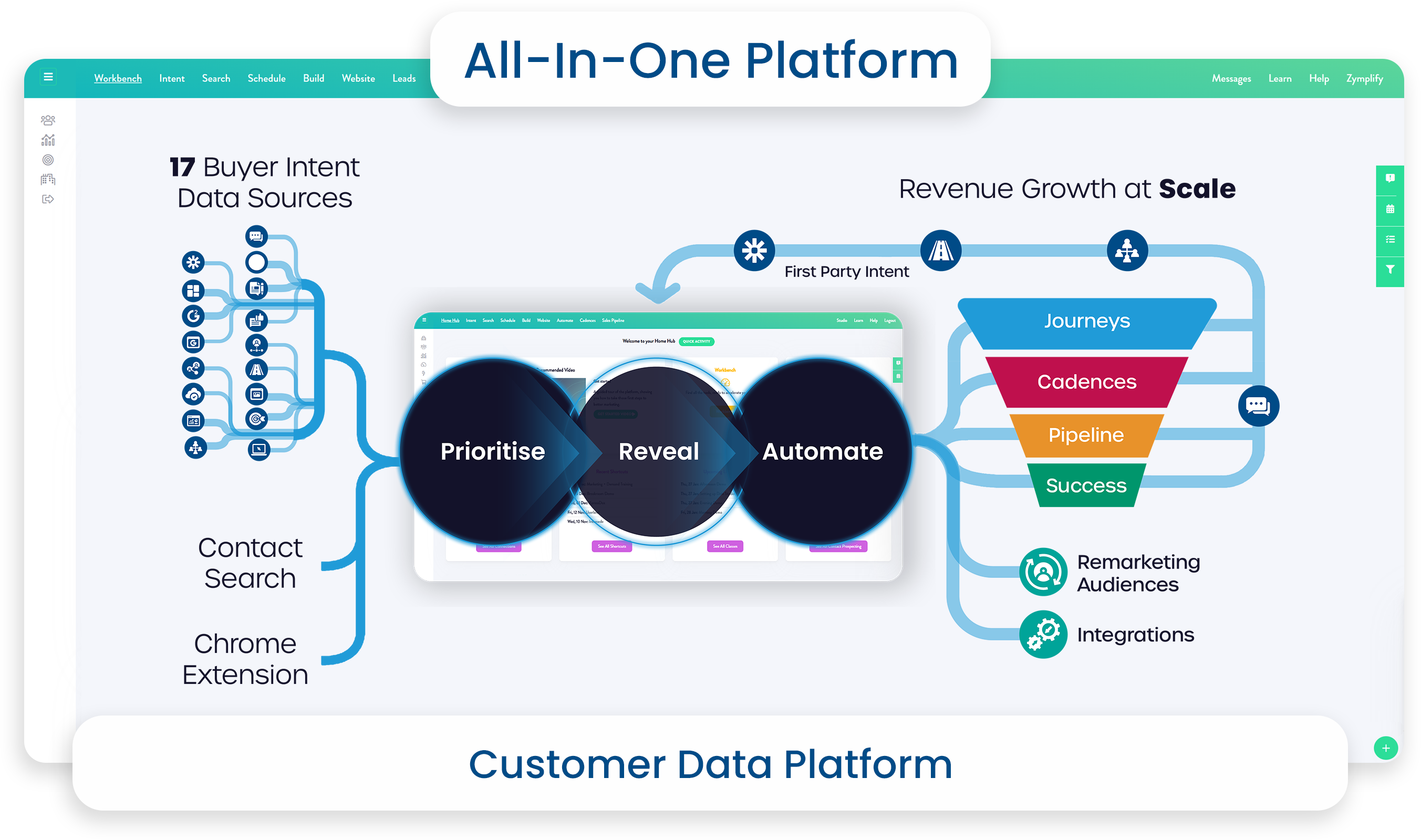 Imagine a world where finding and engaging with your ideal customers is faster and more efficient than ever before. With Zymplify, that world becomes a reality. Offering a comprehensive suite of prospecting tools all within a single platform, Zymplify empowers you to identify and target your perfect customers with laser-like precision.
From advanced search filters and intent tools to automation and seamless integrations with popular platforms like Salesforce, Zymplify streamlines your prospecting process, saving you time and accelerating your results. 
Find your ideal customers and in-market target accounts in seconds. Use our advanced search filters to quickly create laser-targeted prospect lists and easily calculate your Total Addressable Market.

Differentiate between those who desire your product (Serviceable Addressable Market) versus those who have an intent to purchase (Serviceable Obtainable Market) using our 1st, 2nd and 3rd party intent tools and automatically prioritise which prospects to focus your efforts on using Surge.

Automate your one-to-many and one-to-one outreach at scale by sending your prospects to cadences, sales pipelines or to HubSpot and Salesforce via our integrations.

Create and automate follow up tasks. Seamlessly add your prospects to the relevant lead nurturing campaigns via our inbuilt marketing tools, add them to sales cadences depending on their level of intent and create conditions to send hot prospects directly to your pipeline.

Quickly and easily grab contact information, send personalised emails and LinkedIn messages, create and automate follow up tasks within our sales area.
Building An Always-On Prospect Pipeline
Now let's delve into how you can best leverage Zymplify's prospecting capabilities to get a constant supply of qualified leads flowing into your sales pipeline.
1. Revive Your Database with Contact Search  
Dirty data in your CRM is negatively affecting your lead generation and stopping you from reaching your marketing and sales objectives. For effective prospecting you need up-to-date data with deliverable email addresses and current phone numbers for key decision makers in your target organisation.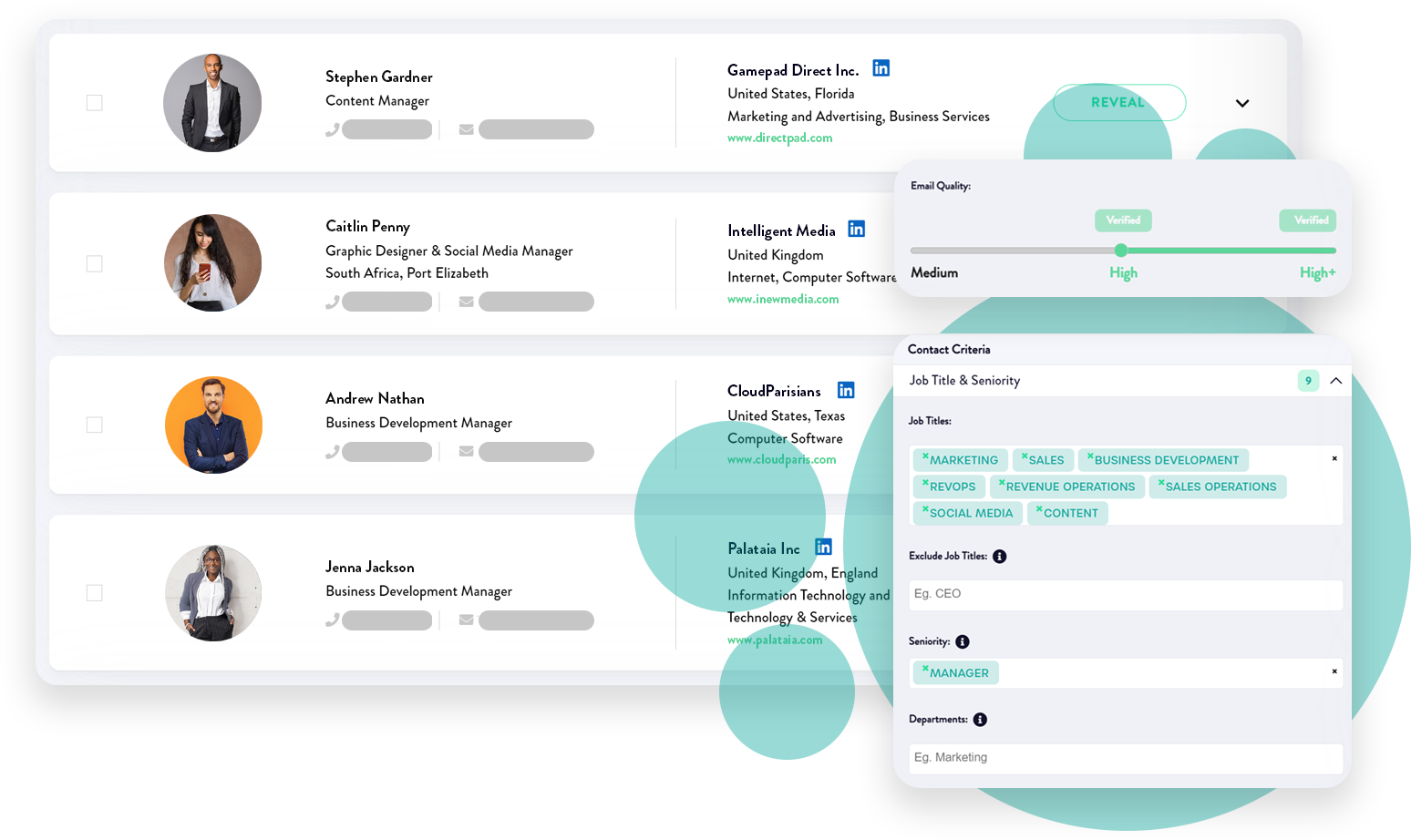 Fresh leads with a click of a button. Enhance your existing CRM lists with a simple search function. Zymplify's easy to use Contact Search tool means you can select company specific filters to find organisations by size, revenue, industry or even relevant technology that fit your prospect profile.
For person specific search, all you need is the job title, the location, or the skills your desired lead would have.  Set your criteria and watch as the powerful engine presents you with a list of verified, up to date contact information matching your specifications.
2. Learn from success and repeat Lookalike Audience
Bridge the gap between sales and marketing and fill your funnel with prospects who mirror the profile of your previous wins.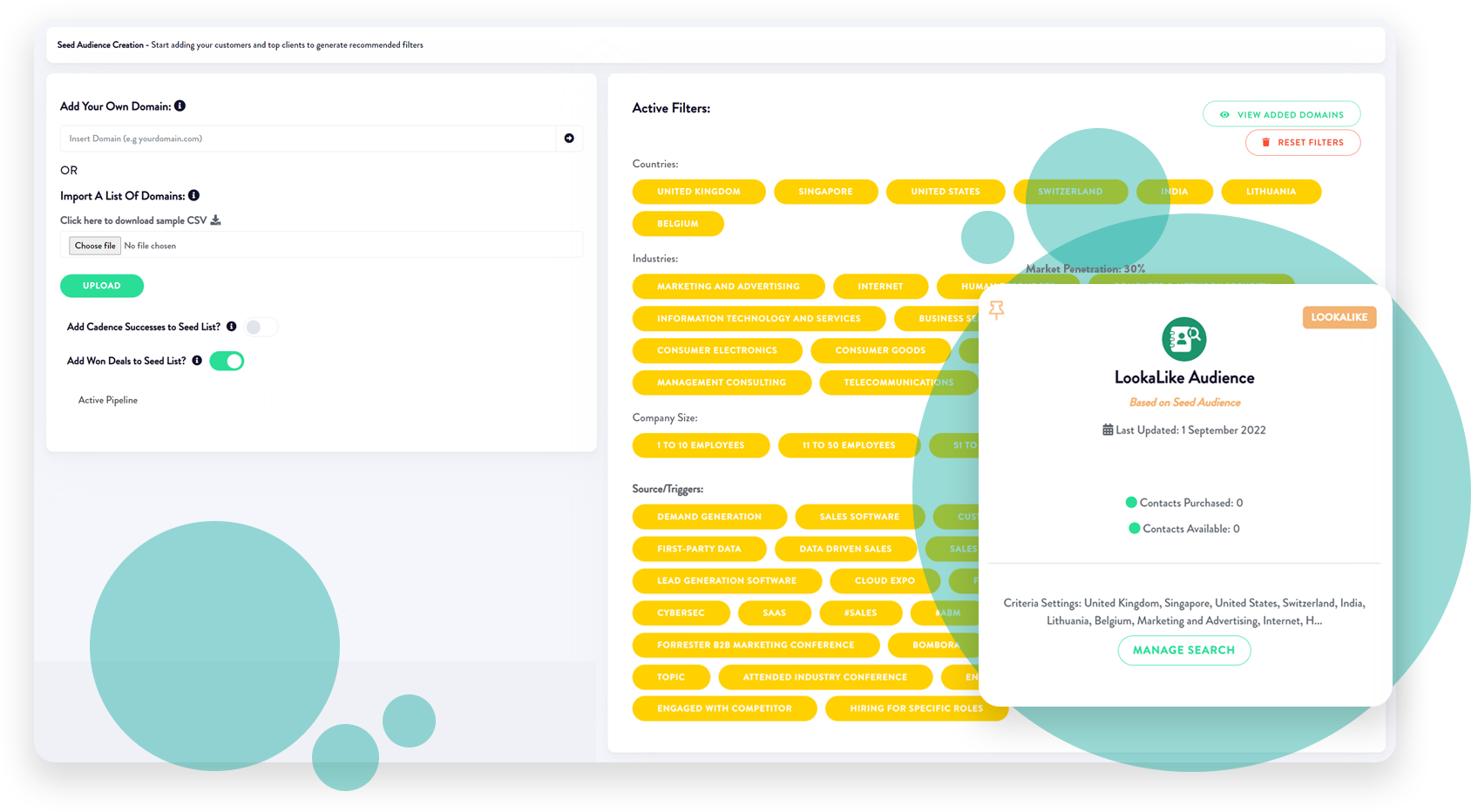 80% of companies believe they have lost revenue due to data challenges. cio.com
Unleash the power of Zymplify's Lookalike Audience tool by identifying companies who match the firmographic properties of customers and are showing intent for your product or services. Simply upload your customers or map your pipeline wins in the platform to create a targeted audience of contact level data.
The Lookalike Audience tool can help you:
Mirror the profile of your previous customer wins. 

Access your ever-growing total addressable market. 

Gain ISO 27001 accredited and 100% globally compliant B2B contact data.
The Lookalike Audience tool is perfect for when you know your ideal customer profile from previous wins and want to fill your funnel with more prospects that look just like them. When you know what converts, fill your funnel with more of it!
3. Tap into reliable B2B sales intelligence wherever you need it with Chrome Extension
Now your sales team can stop losing valuable time searching for reliable emails and mobile numbers which produce no results or unusable data. Zymplify's Chrome Extension tool  provides you with easy access to company data and employee contacts, allowing you to swiftly build your prospect list.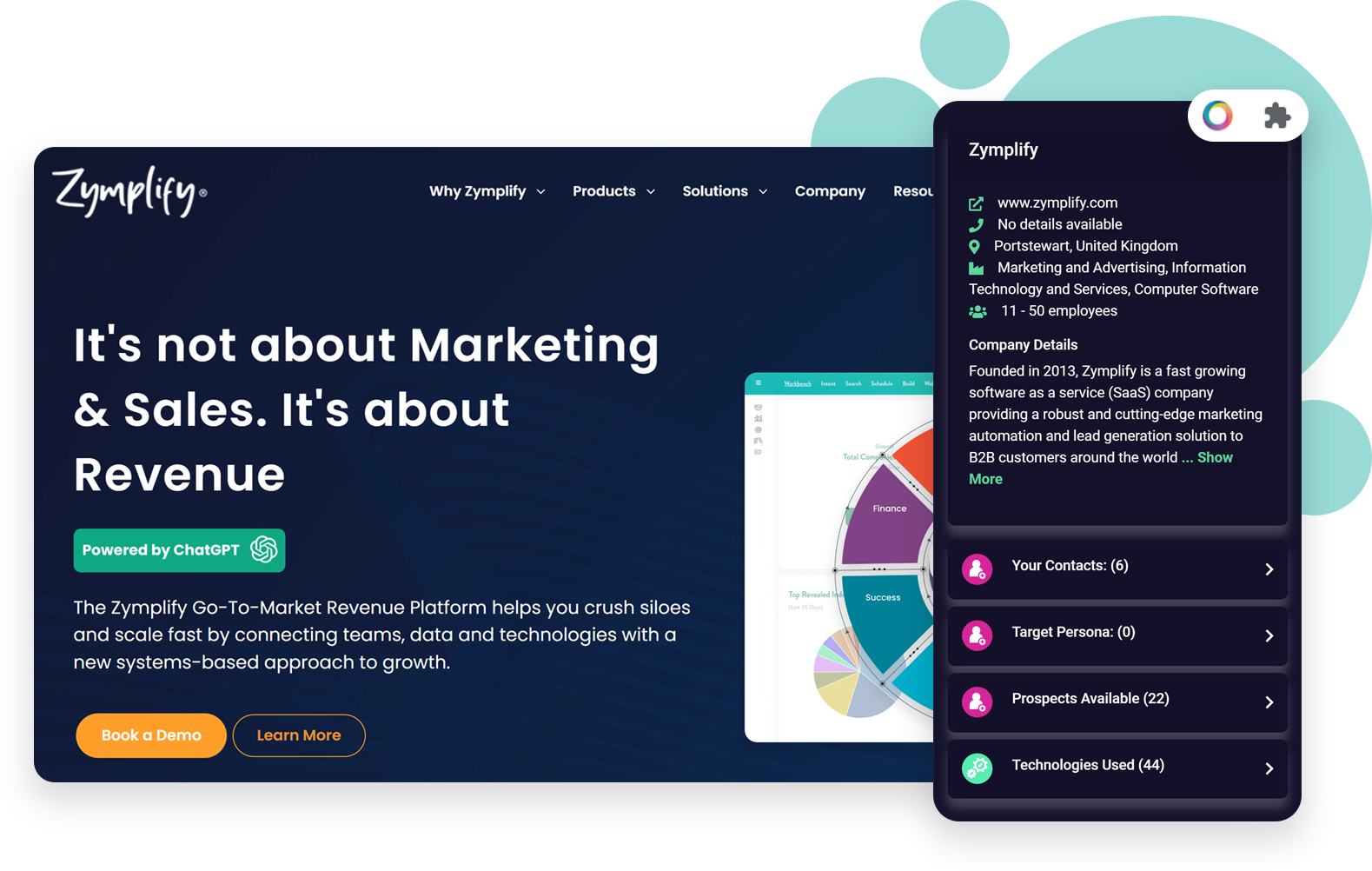 Simply visit the company website and use our extension to obtain actionable data for each target company and its employees. Additionally, improve your LinkedIn profiles and Sales Nav prospect lists with actionable contact data.
The Chrome Extension tool can help tap into Zymplify's GDPR-compliant database as you are:
Browsing corporate websites

Prospecting using LinkedIn or LinkedIn Sales Navigator

Managing contacts and accounts in your CRM or sales engagement tool
4. Unlimited intent data at your fingertips with Buyer Intent Data 
Get access to data that indicates the purchasing intentions of your potential customers. To succeed in the competitive marketplace, you need to be able to cut through the prospecting noise. Using buyer intent data, you can scope out the signals given off by your ideal prospects so you can understand how actively they are engaging with your product or service online.
Identifying prospective leads at an early stage and finding leads that are actively interacting with your industry and are interested in purchasing your product or service can give your organisation a significant competitive advantage.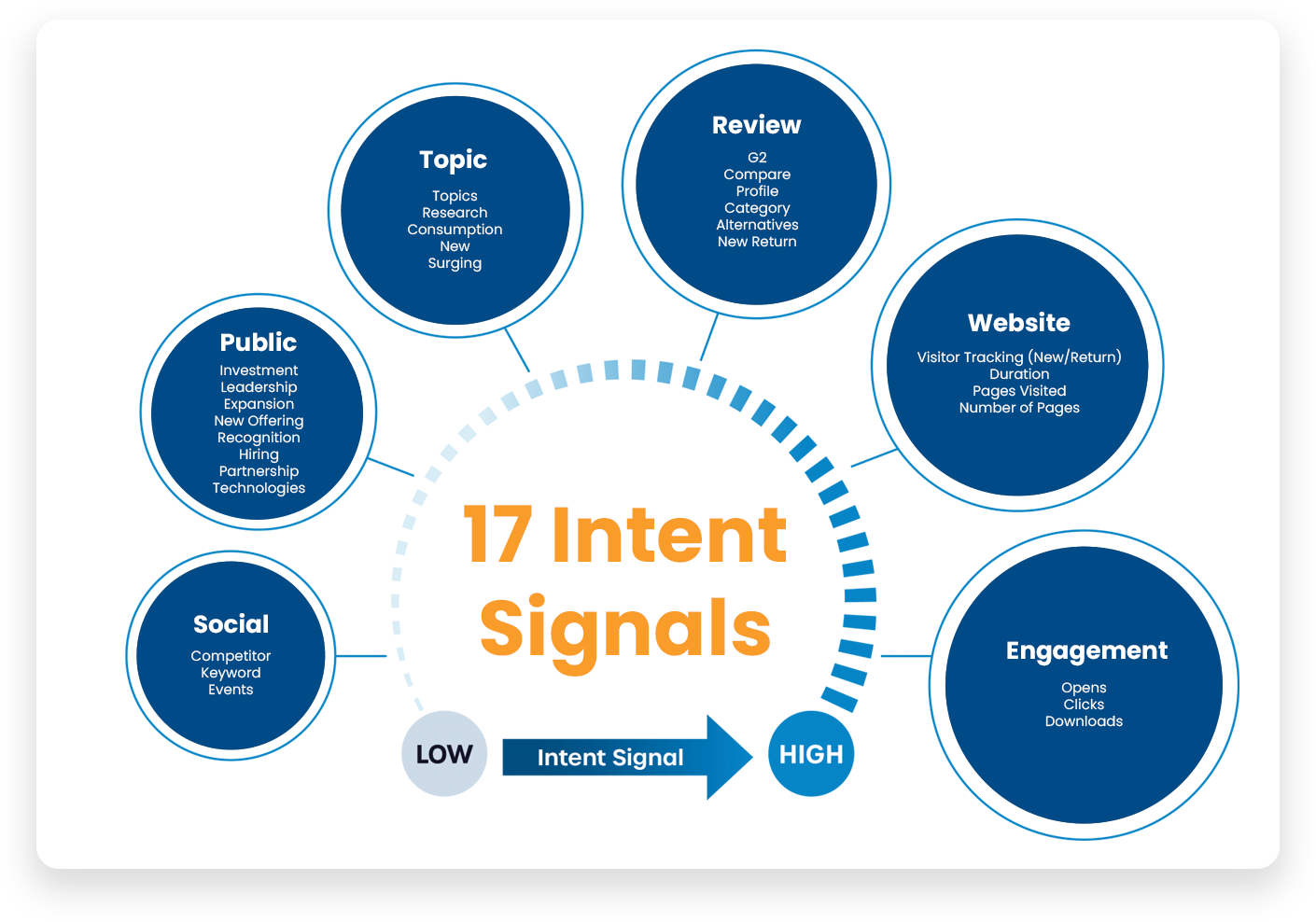 81% of customers said they want B2B services to get to know them and figure out the right time to approach them 
How Zymplify's Buyer Intent Data Can Help You: 
Scope out what your prospects are interested in

Identify where your prospects are in their buyer cycle

Monitor prospects' online behaviour to map their sales journey
5. Build strategic sales outreach with Sales Cadences
Regardless of the number of qualified leads flowing into your sales pipeline, if you don't have strategic outreach mapped for your sales team to get ready to pounce on your sales opportunities, then the chances of achieving repeatable results at scale are reduced.
Sales cadences are your way of diversifying your outreach by connecting with your prospects via various channels. Whilst allowing you to create a 'standard' of what sales outreach should be, ensuring prospects are receiving high quality, consistent, on brand content and communications regardless of the sales person.
Sales professionals spend 27% of their time actually selling, with more time on administrative & other non-selling duties
Developing sales cadences not only helps your organisation but also your sales team to accelerate your conversion and increase revenue.
How Zymplify's Sales Cadences Can Help You:
Map strategic outreach for your sales team, ramp up new team members faster.

Empower every sales person to work faster using automation.

Use AI to create dynamic and customised sales cadences containing emails, phone scripts, and LinkedIn messages, in seconds.
Conclusion:
By harnessing the power of Zymplify, you have the potential to create a powerful prospecting pipeline that is always on and actively generating leads. Experiment with the different features such as workflows and cadences, to lower the cost of customer acquisition and increase your conversion rates. 
With Zymplify you have everything you need in one platform  to keep up with the industry trends and use the best practices of personalisation, customisation, and automation to ensure you create an always -on prospect pipeline that keeps your sales team motivated and takes your lead generation to the next level.
Want to talk to a Zymplify expert on how a revenue platform could work for your business personally? Then sign up for a free personalised demo here.