Meet ai.mee - Smart Assistant
Saving you thousands of marketing hours!
One of the hardest parts of content creation is staring at a blank page. Go from idea to first draft in minutes with ai.mee, your smart assistant.
AI driven content execution, at scale
ai.mee represents the next step in empowering the Zymplify platform with an audience first approach to content creation.
Use ai.mee to help you write anything from blogs, social media posts and emails to brainstorming content topics, with one simple prompt.
149 + long and short form content templates
Inbuilt editing tools to help perfect your content
Create high-quality designs quickly with an image generator and canva integration
Create your monthly social calendar, in minutes
Struggling to come up with daily social posts?
You're not alone. ai.mee helps you create and manage all of your social media content, faster.
Quickly generate multiple social posts including hashtags – through one, short prompt.
Then effortlessly manage and post them to your social platforms with our inbuilt social scheduler.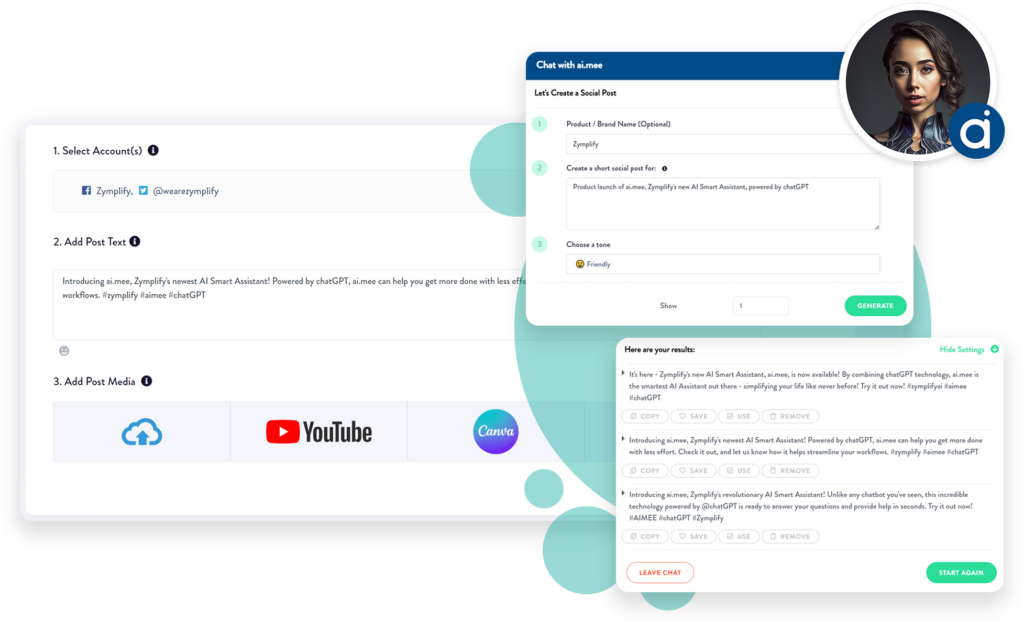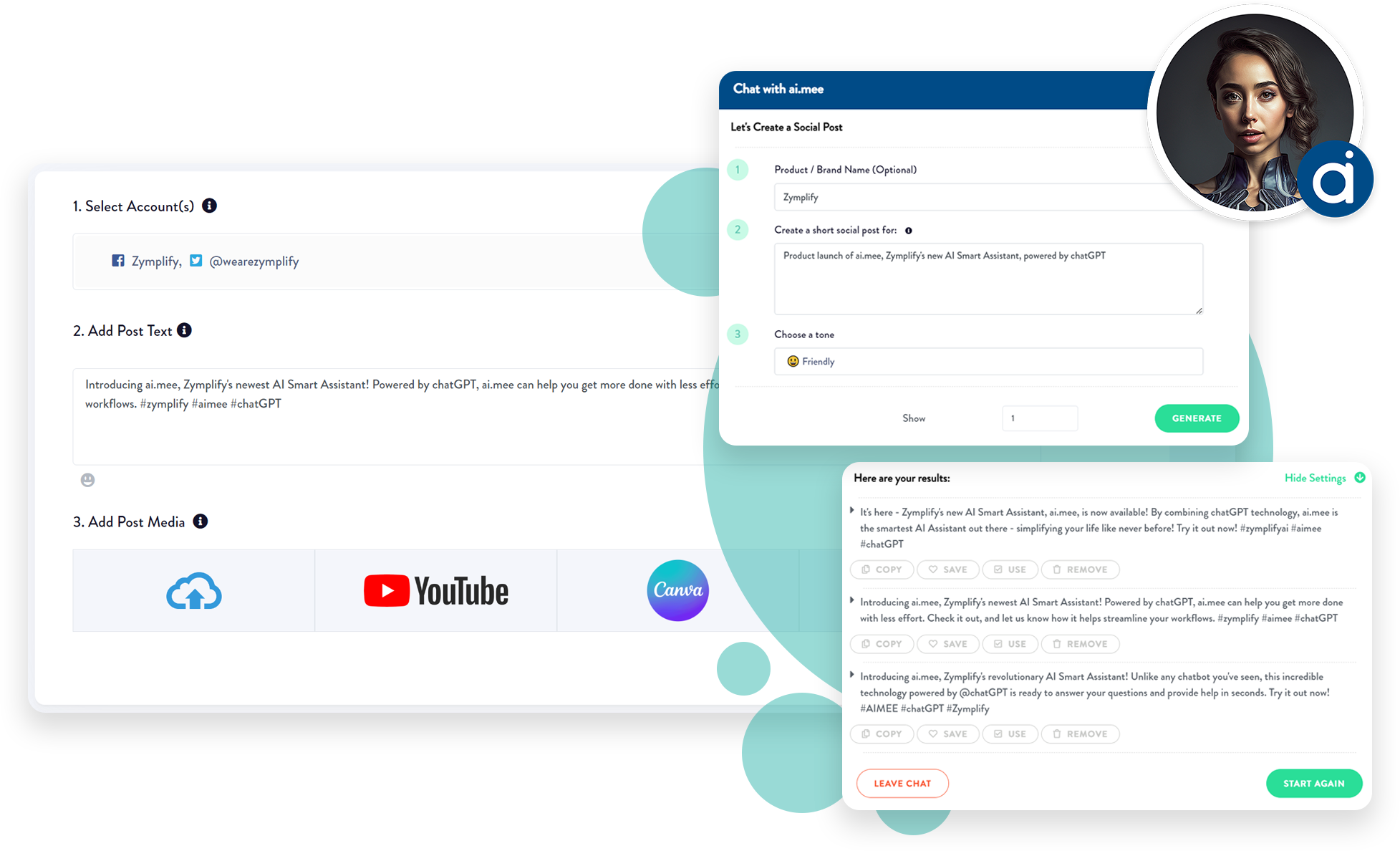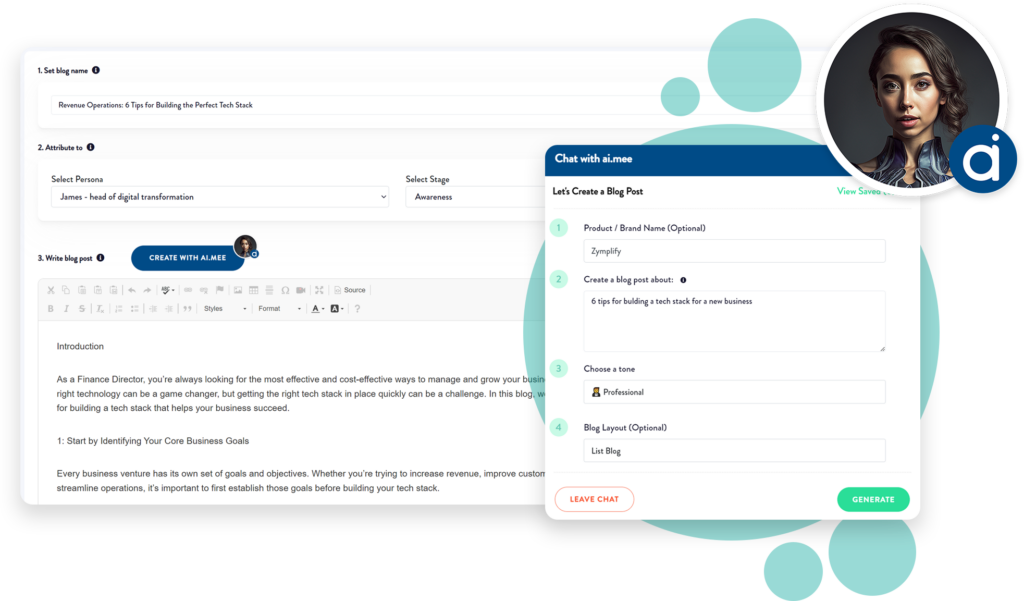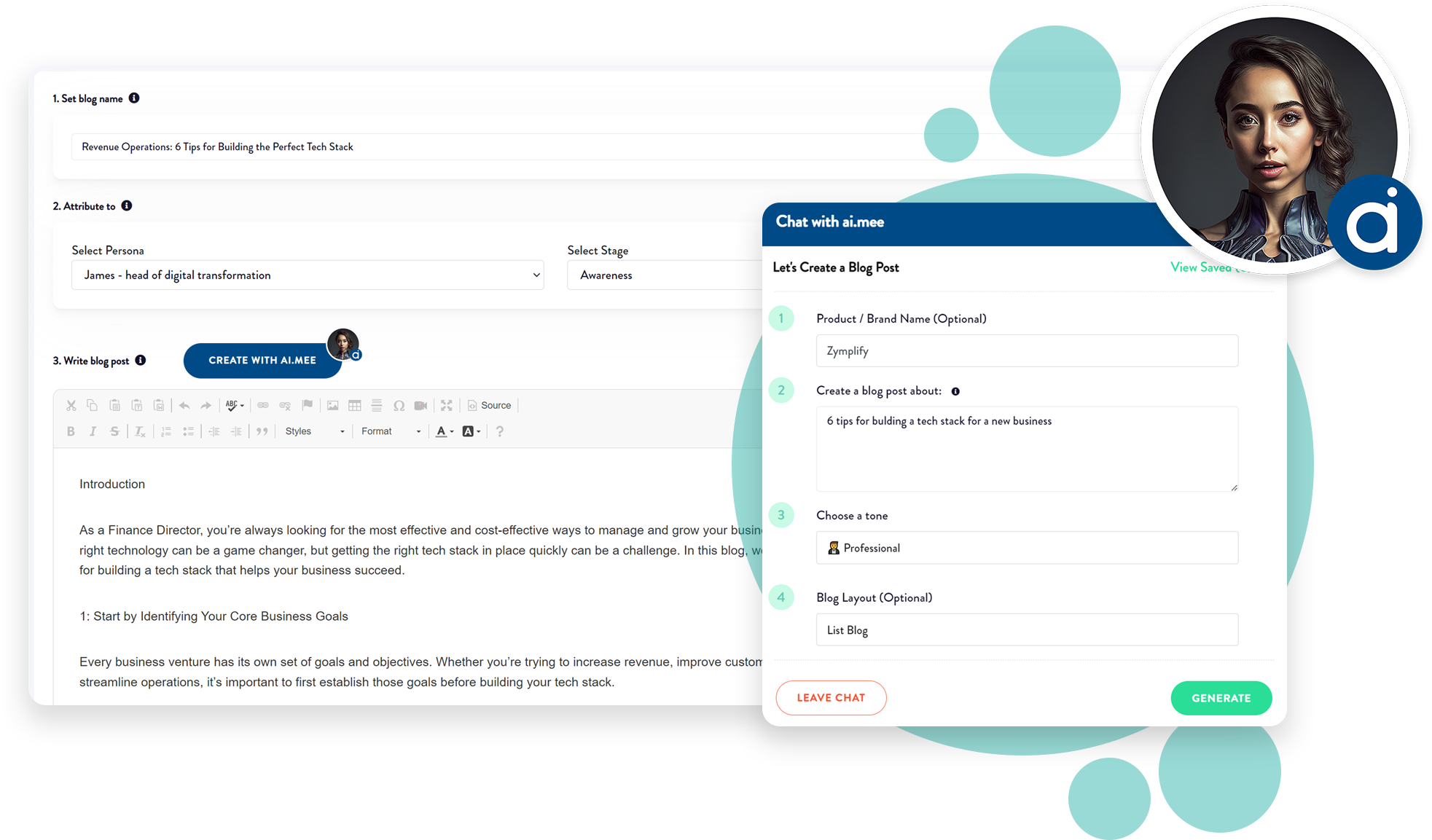 Write engaging blogs, in seconds
Generating blogs at scale isn't easy.
Not anymore. From ideation to publication, with ai.mee you can produce high quality blogs, tailored to your audience, with less effort.
Simply enter your blog theme and watch as ai.mee works her magic to produce a full length, first draft in seconds.
Then all you need to do is edit, polish and publish.
Produce long-form content in a fraction of the time
Speed up your content production by using ai.mee to generate long-form documents like ebooks, 'how to' guides and infographics, in minutes.
Switch between ai.mee's inbuilt editing tools such as 'sentence summariser', 'content improver' and 'verb booster'-to flesh out the perfect piece of content fast.
Utilise our canva integration to create high-quality designs quickly – using layouts, templates and design elements.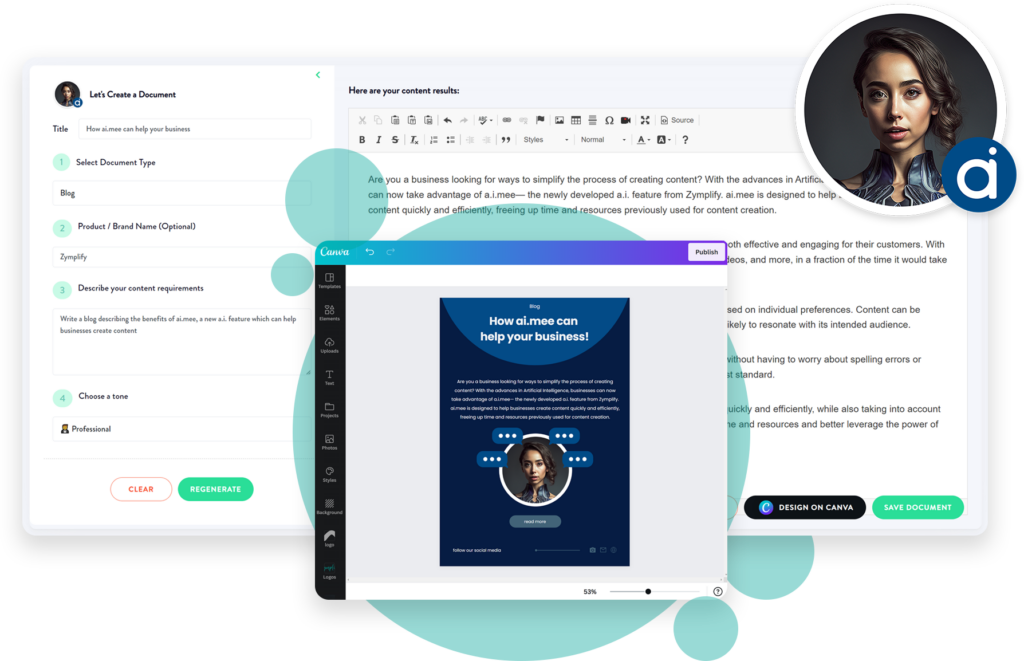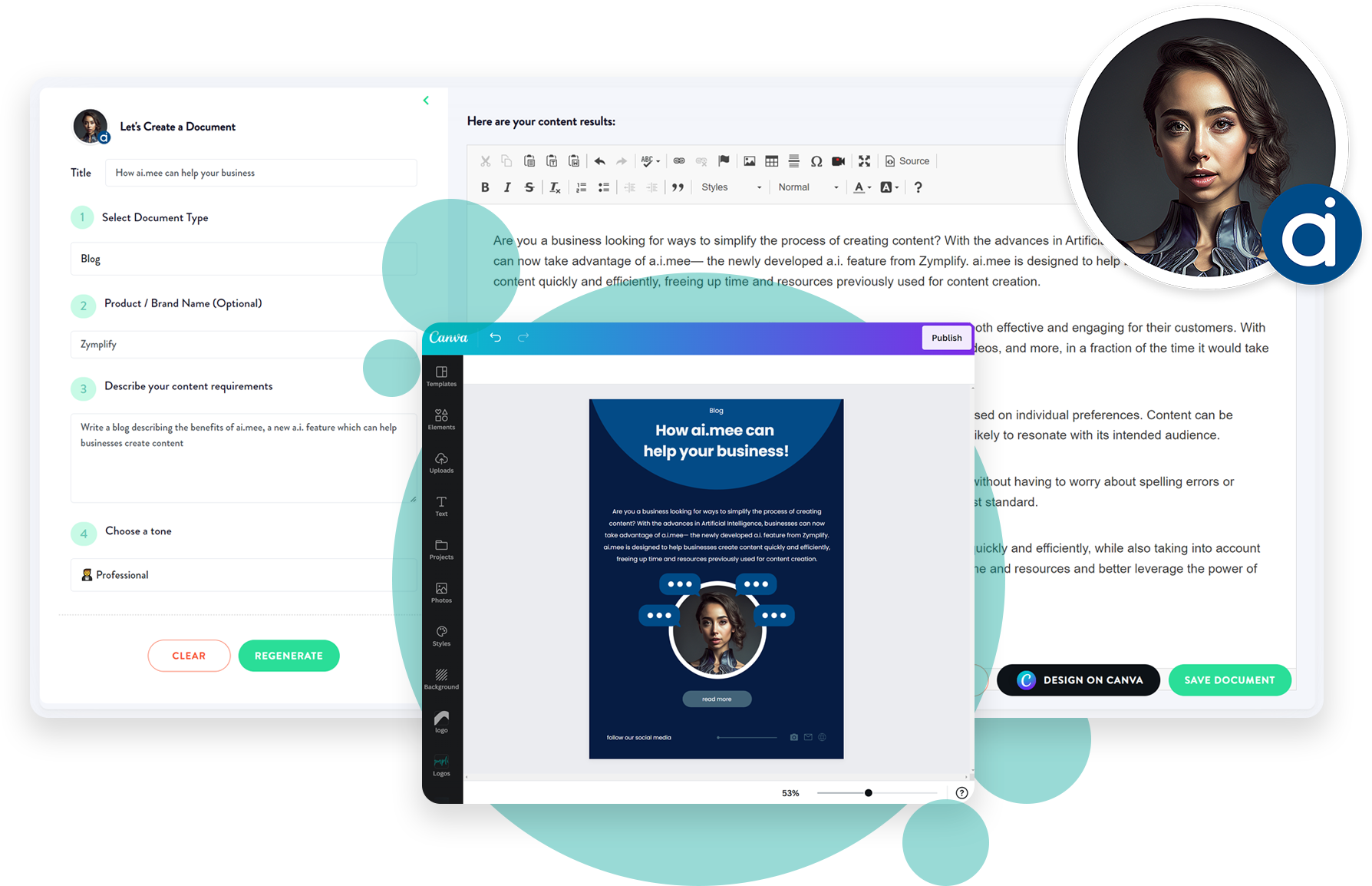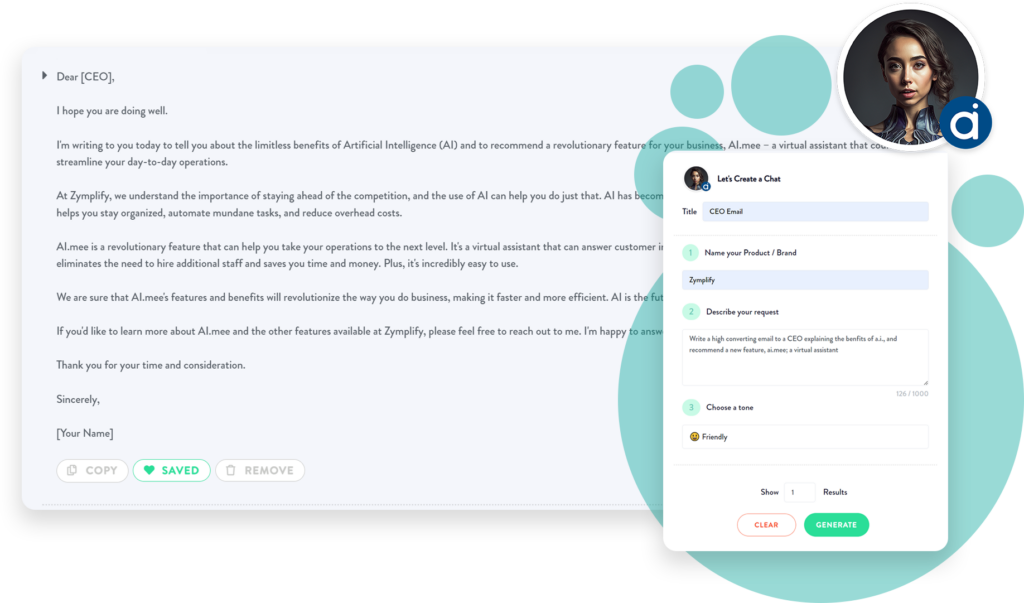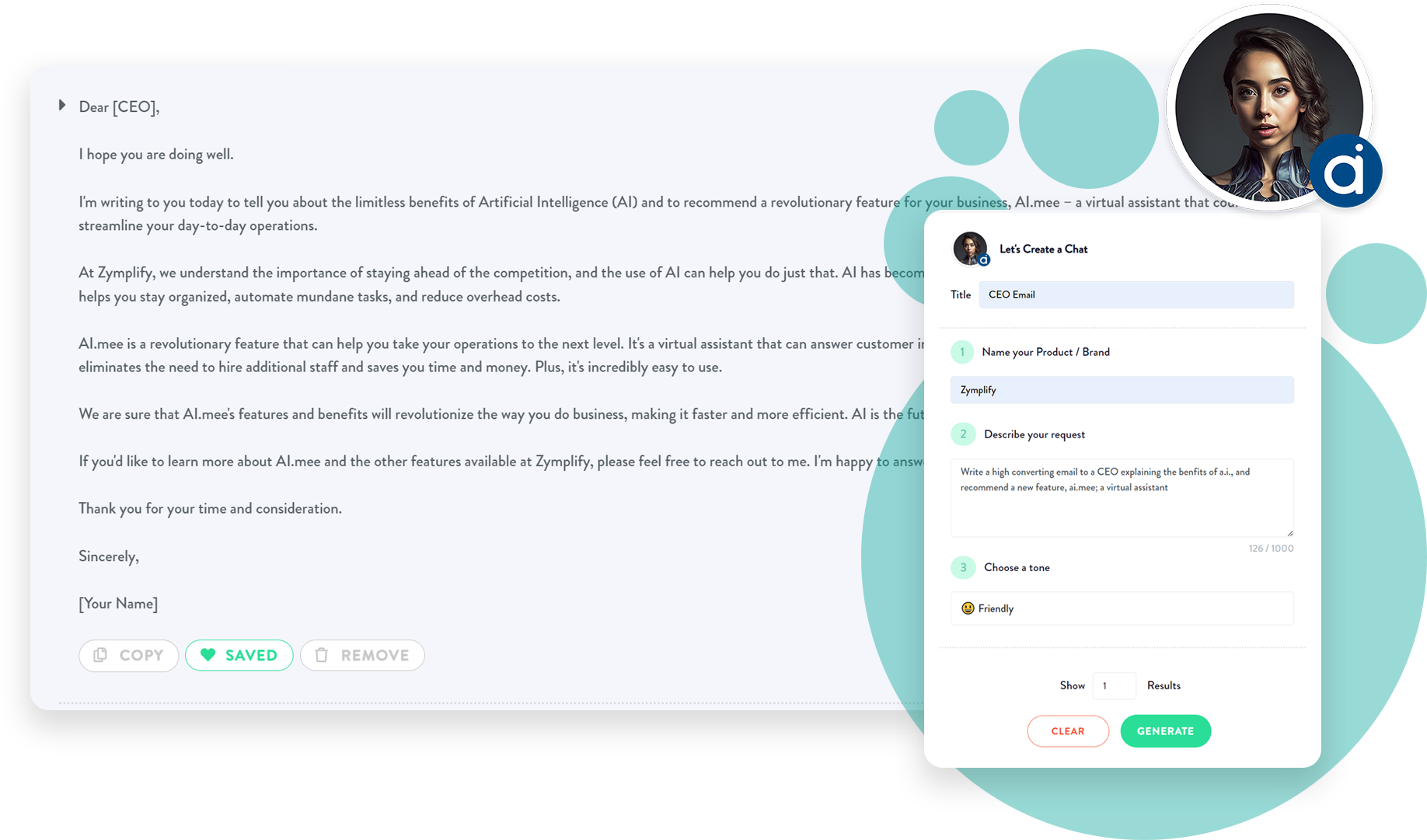 Generate high-converting email copy instantly
Writing personalised emails to prospects and customers is time consuming.
With ai.mee you can quickly generate professional and engaging emails for sales, marketing, & support – all tailored to your product or service and target persona – with just just a few clicks.
Create high-performing landing pages in a few clicks
Trying to create a landing page that looks professional and is optimised for high conversions?
With ai.mee you can easily come up with high-converting landing page copy in no time.
Write headline and landing page copy that conveys your brand and stands out from the crowd. Boost your website conversions with click-worthy CTAs.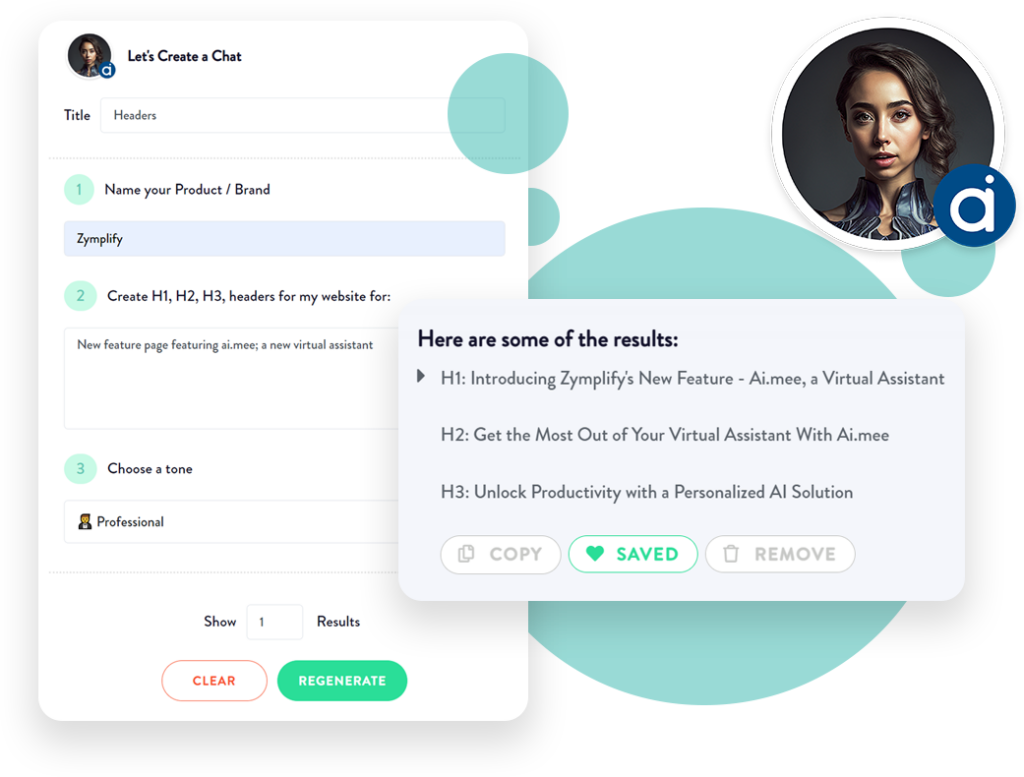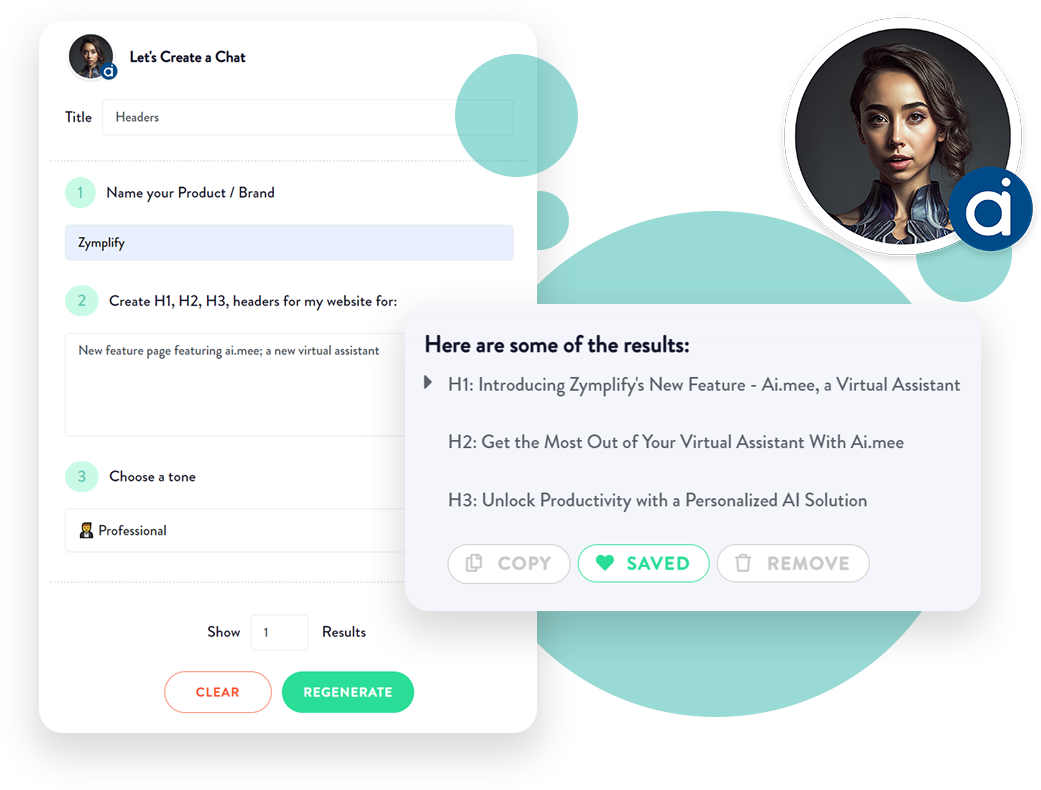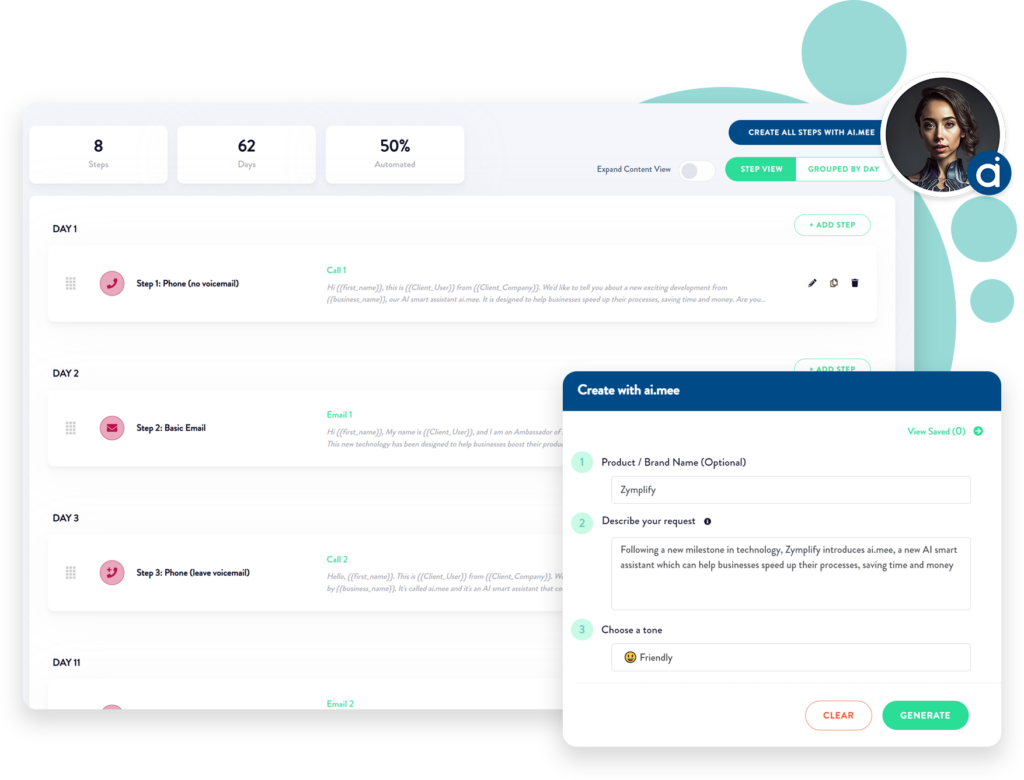 Craft outstanding sales outreach in minutes
Sales outreach is a core (but often tedious) part of business growth.
With the power of artificial intelligence, ai.mee streamlines sales outreach creation, distribution, and management.
Create dynamic and customised sales cadences containing emails, phone scripts, and LinkedIn messages, in seconds. All tailored to your product or service and target persona.
Whether you're looking to target new markets or increase conversions, she has you covered.
Zymplify finds your business qualified prospects who are in-market buyers, gives you a complete toolkit to connect with them and close sales at speed. It puts you in full control.