Upgrade your prospecting capabilities
The only platform that seamlessly integrates data into your entire revenue lifecycle. From Buyer Intent Signals to AI driven Lookalike Audiences. We cover it all.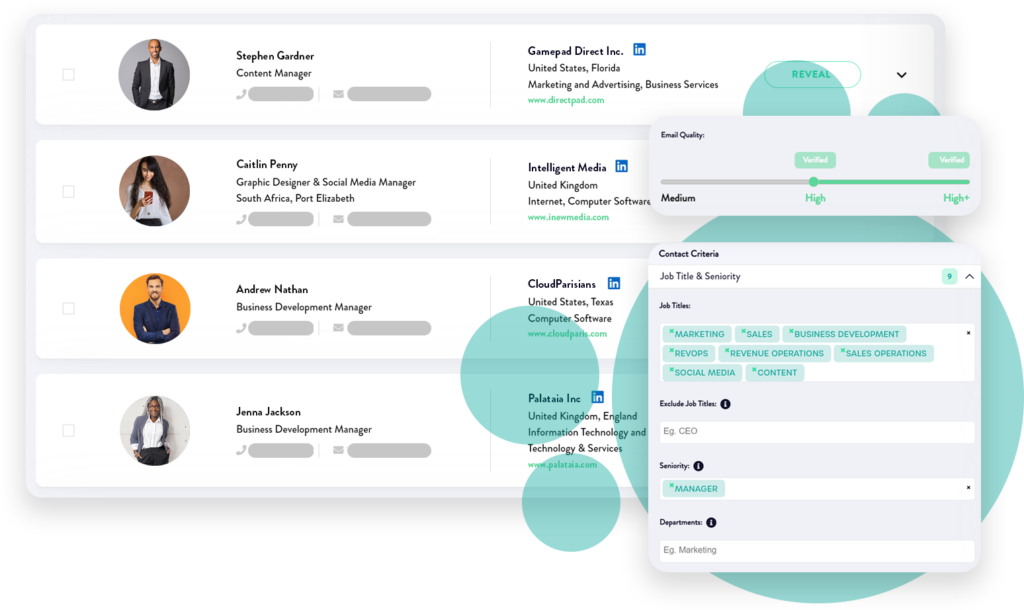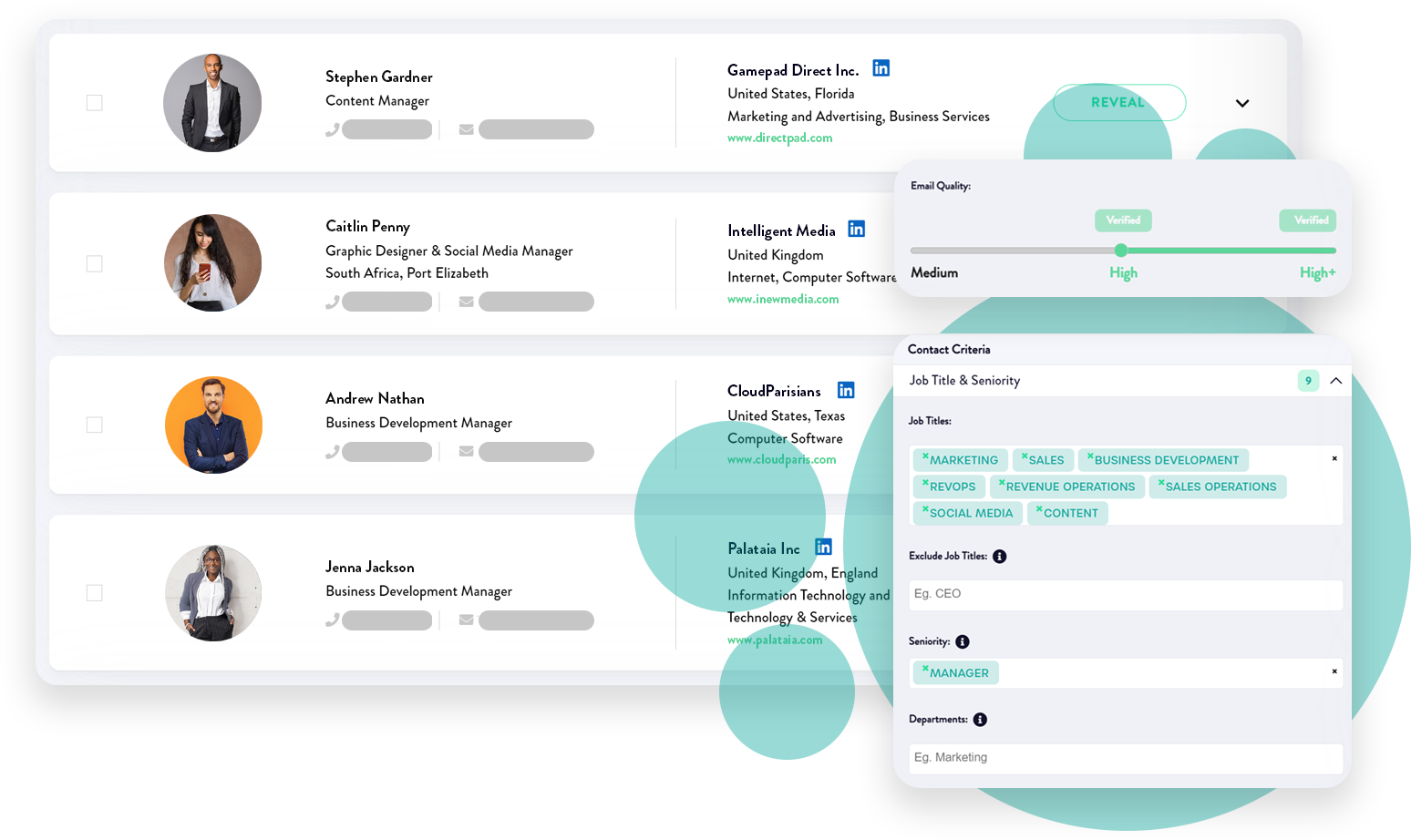 Target the right prospects with our powerful contact search tool
Access the most reliable B2B contact data, from direct dial numbers to verified emails, to make sure you're engaging with buyers when it counts.
Our platform offers professional profiles containing information about job roles, employment history, social media profiles, and lets you know when key profiles are updated.
With 30+ firmographics attributes, you can explore your addressable market and use our engagement filters to refine your results for maximum precision.
Learn from success & repeat
Our Lookalike tool enables you to create custom audiences of companies that look exactly like the ones you have sold to.
It automatically identifies the firmographic data for won deals and finds companies exhibiting similar buying signals. Immediately filling your pipeline with identical target companies.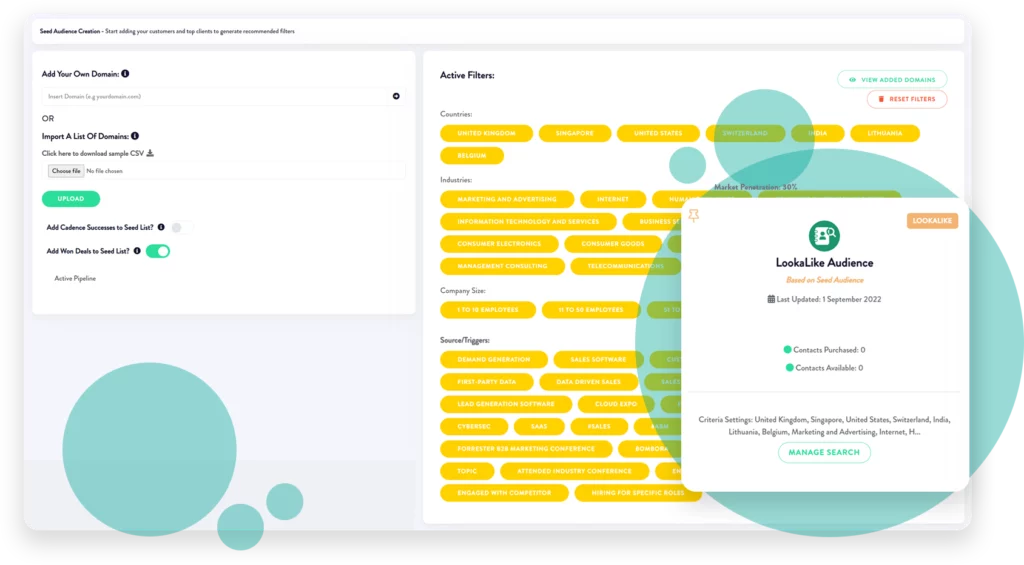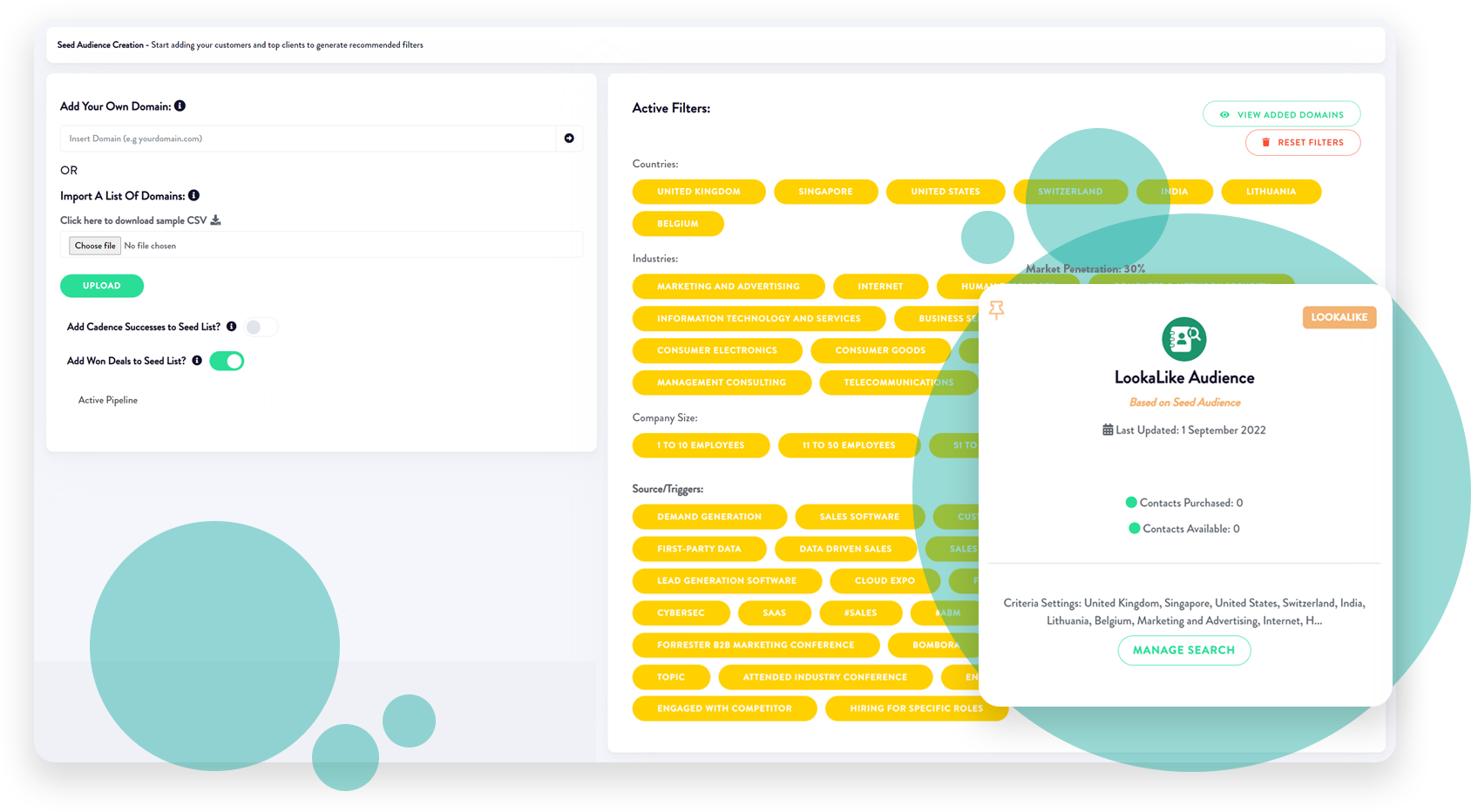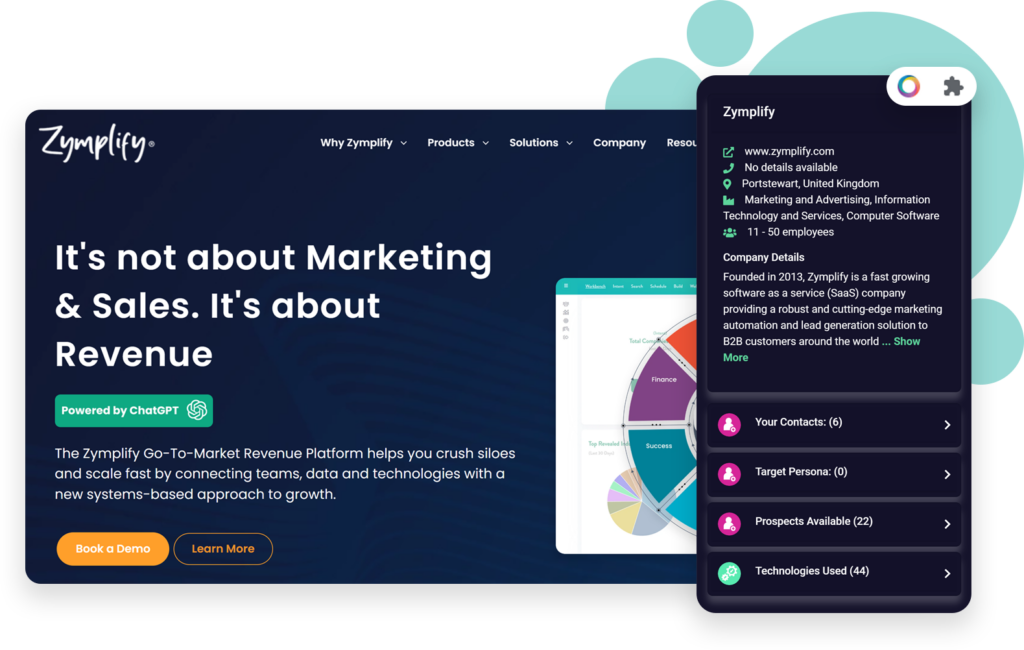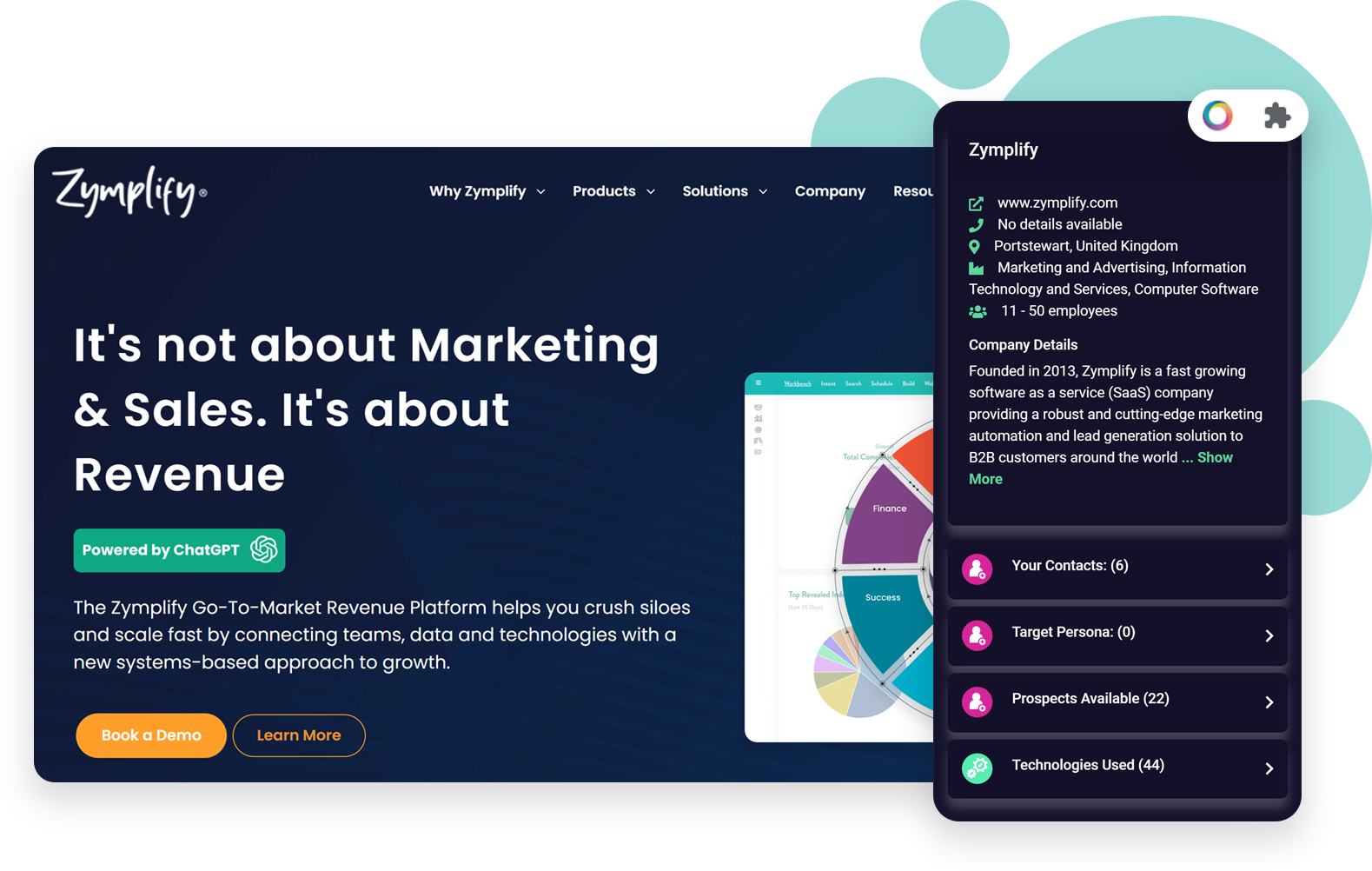 Reliable B2B sales intelligence wherever you need it
Stop losing valuable time searching for reliable emails and mobile numbers which produce no results or unusable data.
Our Chrome extension will provide you with easy access to company data and employee contacts, allowing you to swiftly build your prospect list.
Simply visit the company website and use our extension to obtain actionable data for each target company and its employees.
Additionally, improve your LinkedIn profiles and Sales Nav prospect lists with actionable contact data.
Unlimited intent data at your fingertips
Your ideal customers are researching solutions to the problems you help them solve. Use Buyer Intent Data to get in front of them, before your competitors.
Identify contact level prospects in companies that are showing 1st, 2nd and 3rd party intent – across 17 different intent sources.
Create custom searches via our integrated 400m prospect database or get direct from websites and LinkedIn with our Chrome Extension Tool.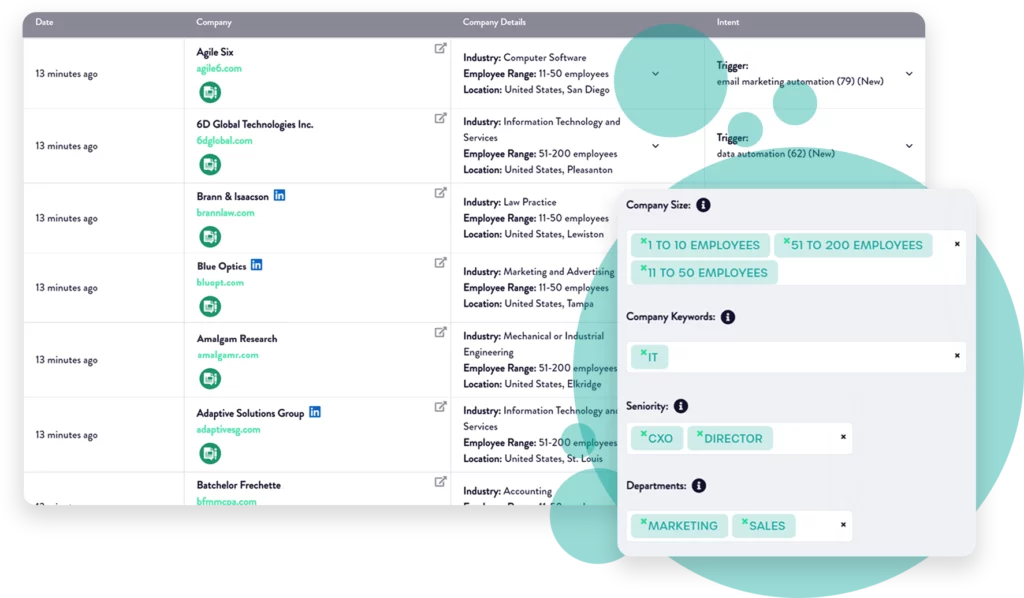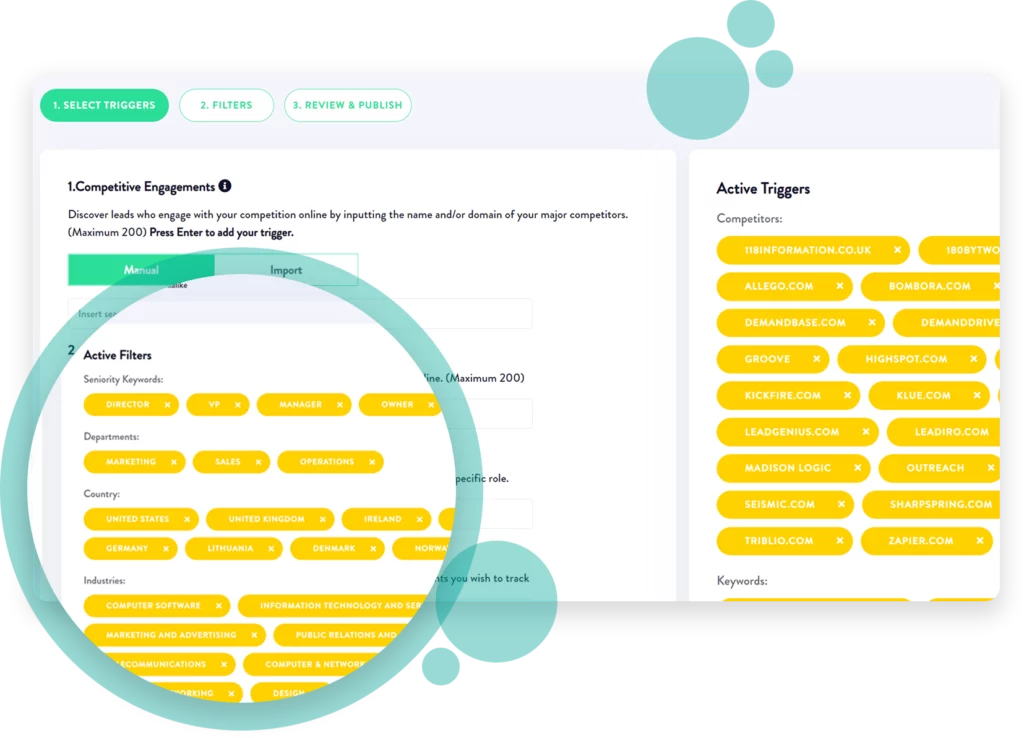 Customise the intent sources and triggers that are relevant to you. Identify the location, industry and employee size of companies you would like to target.
Within each company identify only the target persona you would like to reveal. Auto reveal only the most relevant prospects showing highest intent and forward automatically to a marketing workflow or sales cadence.
Zymplify finds your business qualified prospects who are in-market buyers, gives you a complete toolkit to connect with them and close sales at speed. It puts you in full control.