Integrating & empowering your customer success team
Whether its getting out in front of changing customer health, upcoming renewals, or expansion opportunities, our platform helps Customer Success teams make the most of their time so they can focus on work that matters the most.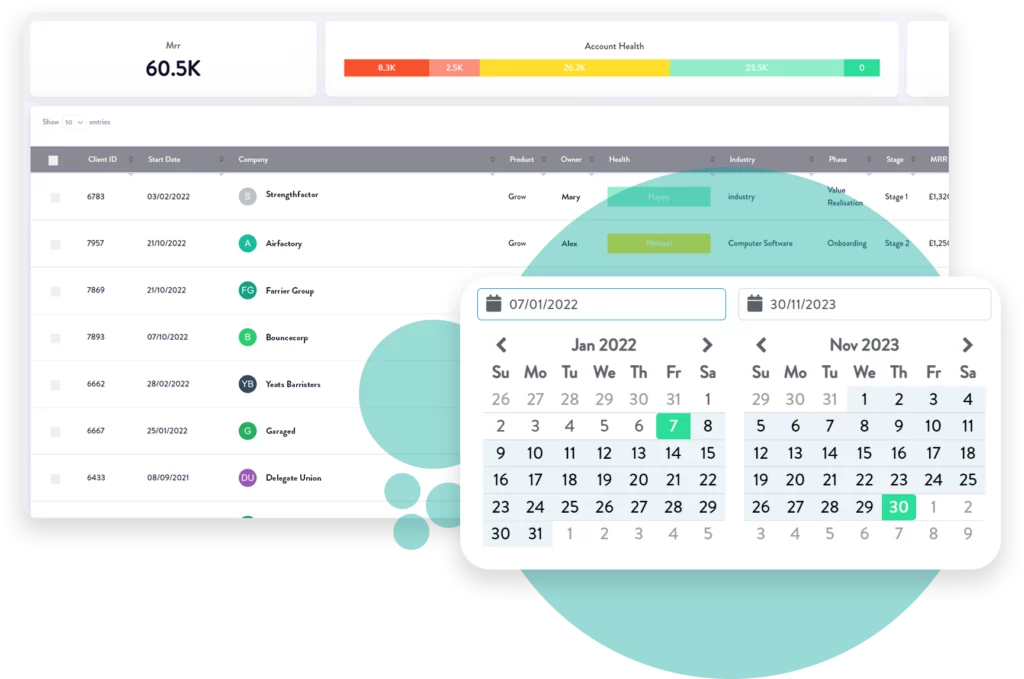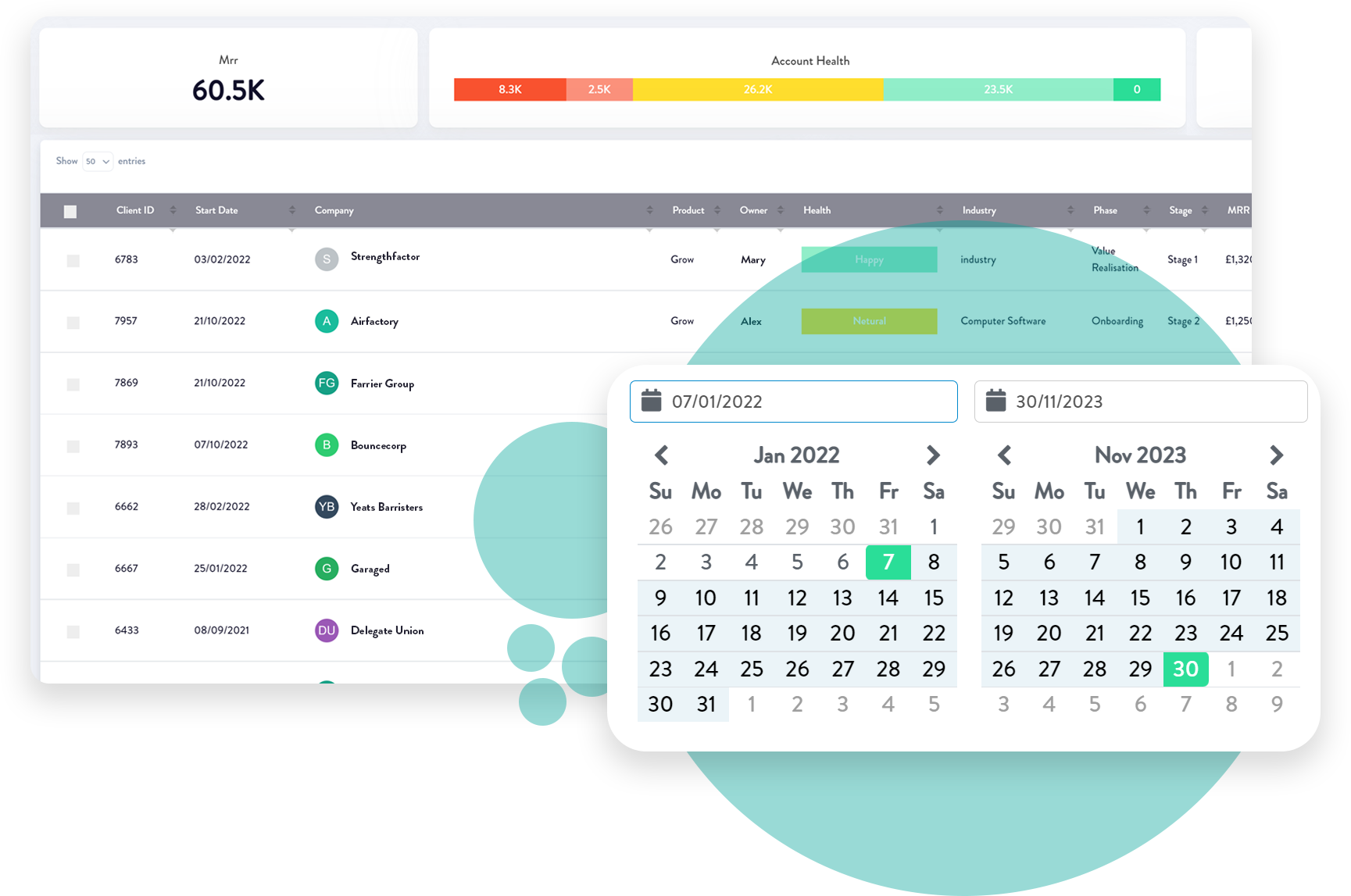 Provide a single, holistic view of all your customers, their journey and desired outcome to every team.
Monitor customer health and make it easier for your customer success team to identify risk and opportunity in your renewals, forecast churn and to track customer expansion.
Uncover powerful and actionable insights and trends from your customer data through easy-to-use analytics on customer lifecycles, health, renewal dates & more
Accelerate onboarding & product adoption
Establish a positive start to a lasting relationship by seamlessly integrating your sales and onboarding handover process.
Create personalised pathways and tasks for your customer success team and customers to ensure smooth onboarding and product adoption. Automate all onboarding communications with customer workflows.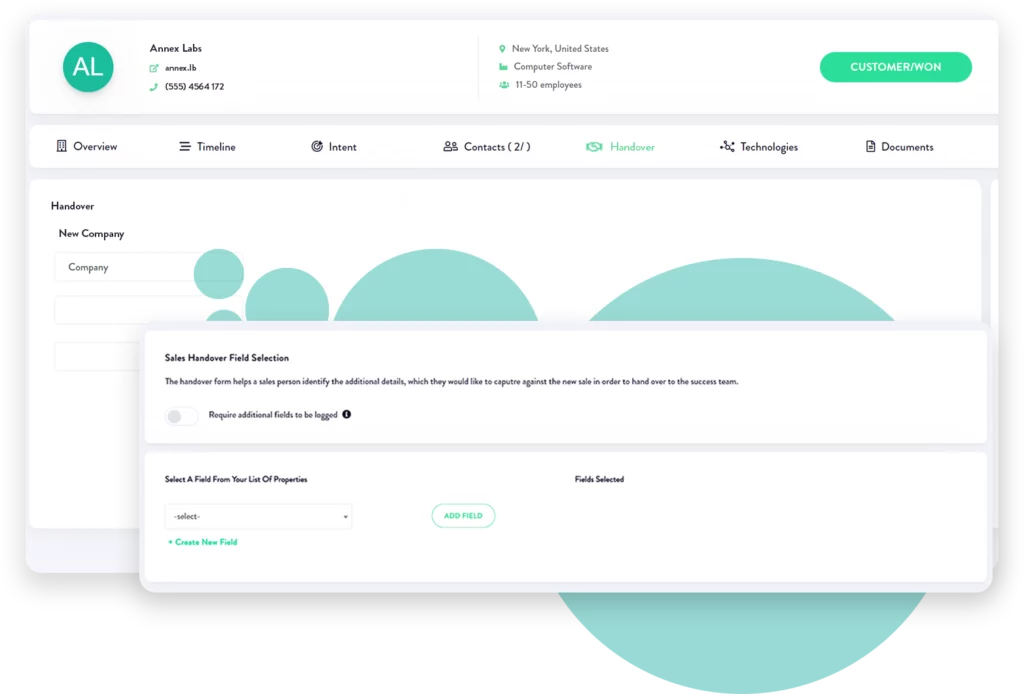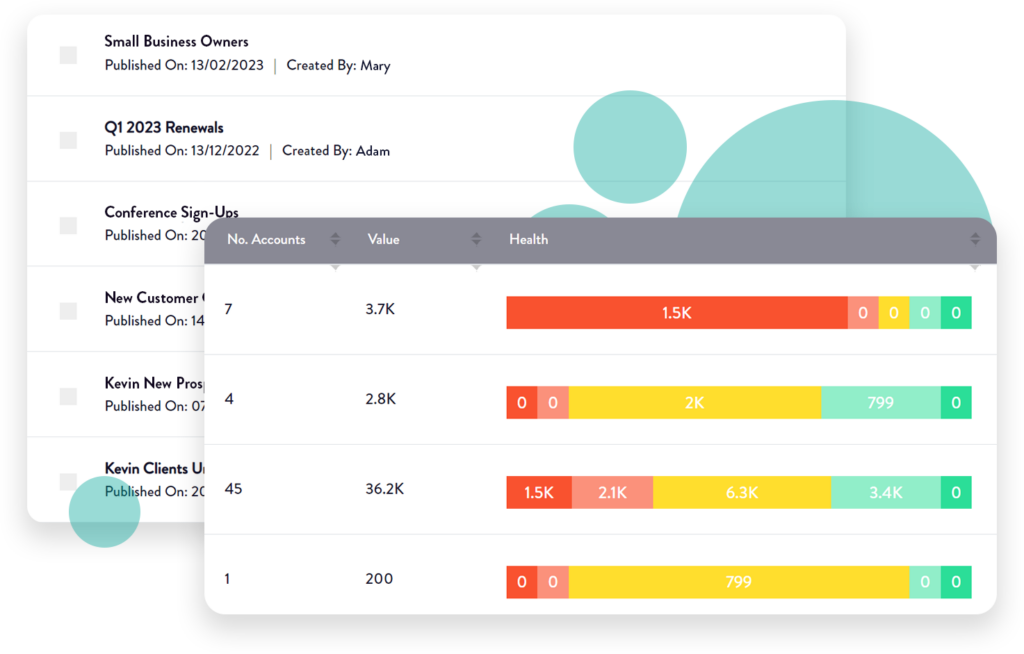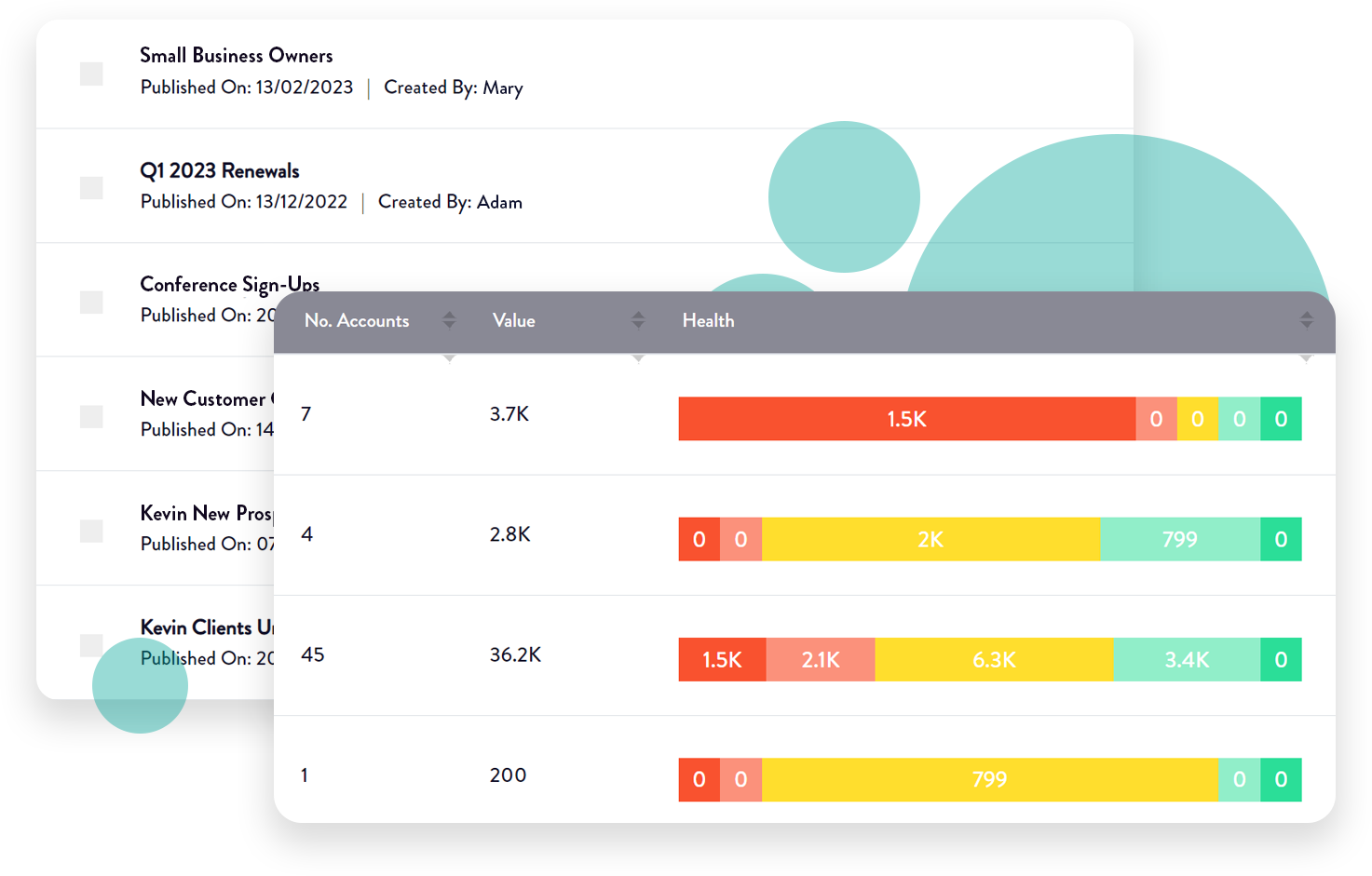 Build always-up-to-date customer segments
Better understand your customers by building always-up-to-date targeted segments.
Easily filter your customers by any demographic or attribute – all within the platform.
Simplify segmented customer campaigns and workflows. Discover profitable segments and customer insights backed by data.
Identify churn trends with our key customer insights
Churn happens – but we need to learn from it. In real time, identify trends from the churn reasons and create corrective plans.
Create proactive campaigns and target segments for the at risk groups. Track your churn rate, LTV and monitor the impact on MRR and ARR.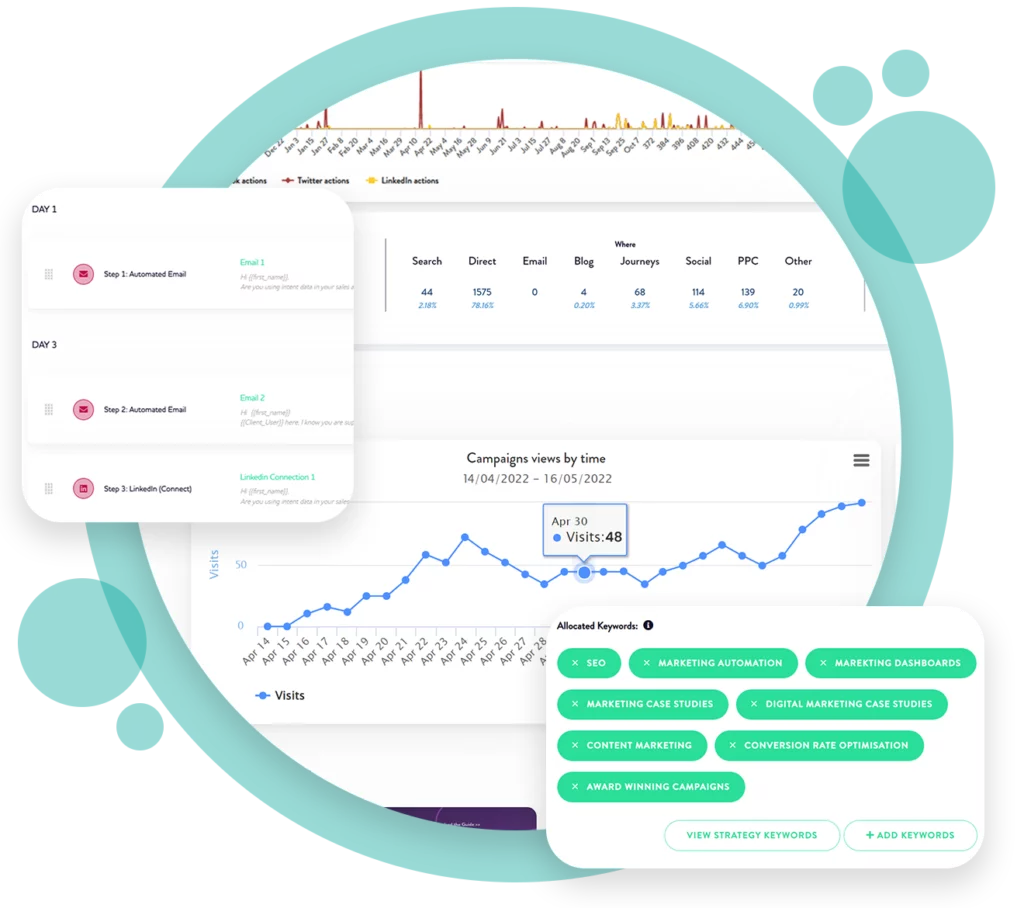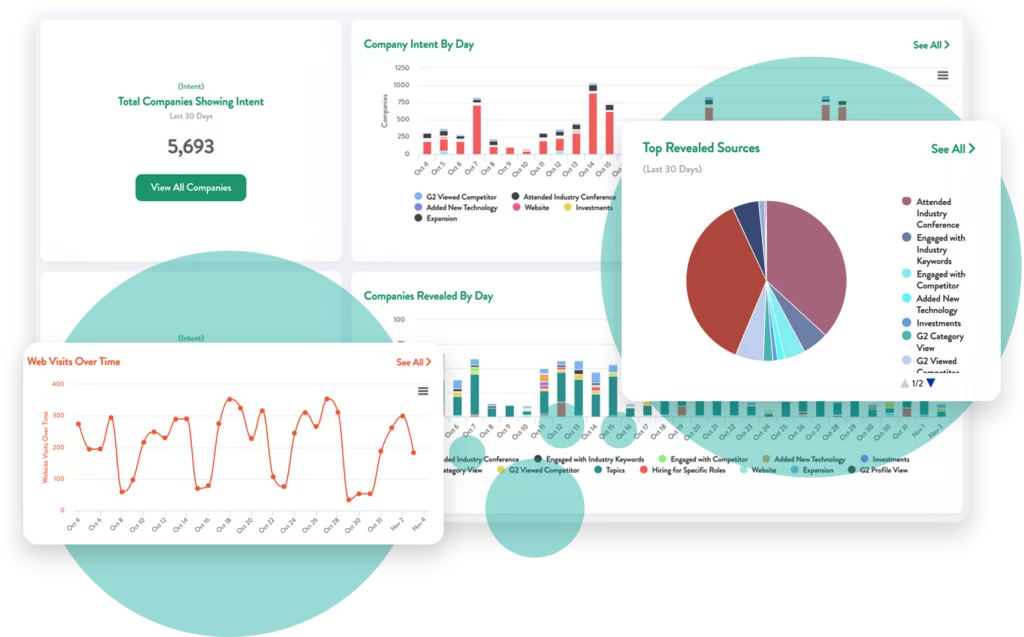 Predict Retention and Growth
Gain an edge on renewals, expansions and churn across all customer segments, to ensure you reach your revenue objectives.
Establish a dependable process to make it easier to gauge revenue projections, and refine your retention and growth approach.
Increase retention & scale customer engagement
Seamlessly manage customers through their customer lifecycle phases. Create different engagement pathways for each phase. Monitor and proactively react to at risk accounts with Health Check status.
Create segments to manage common traits and messaging. Constantly engage and communicate via the email, blog, and social tools.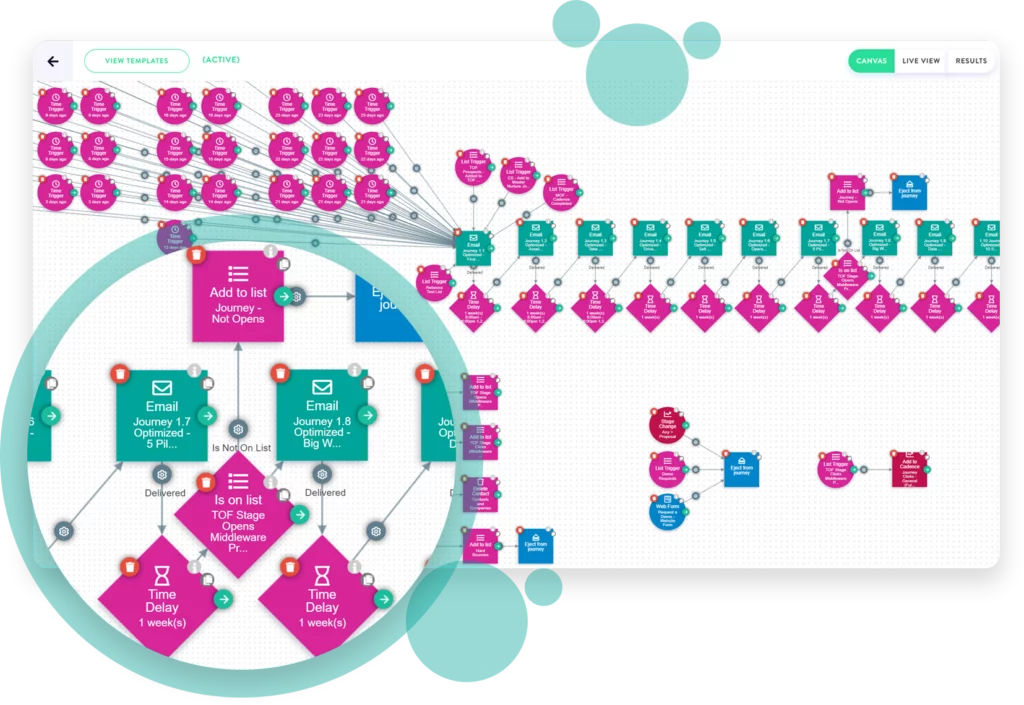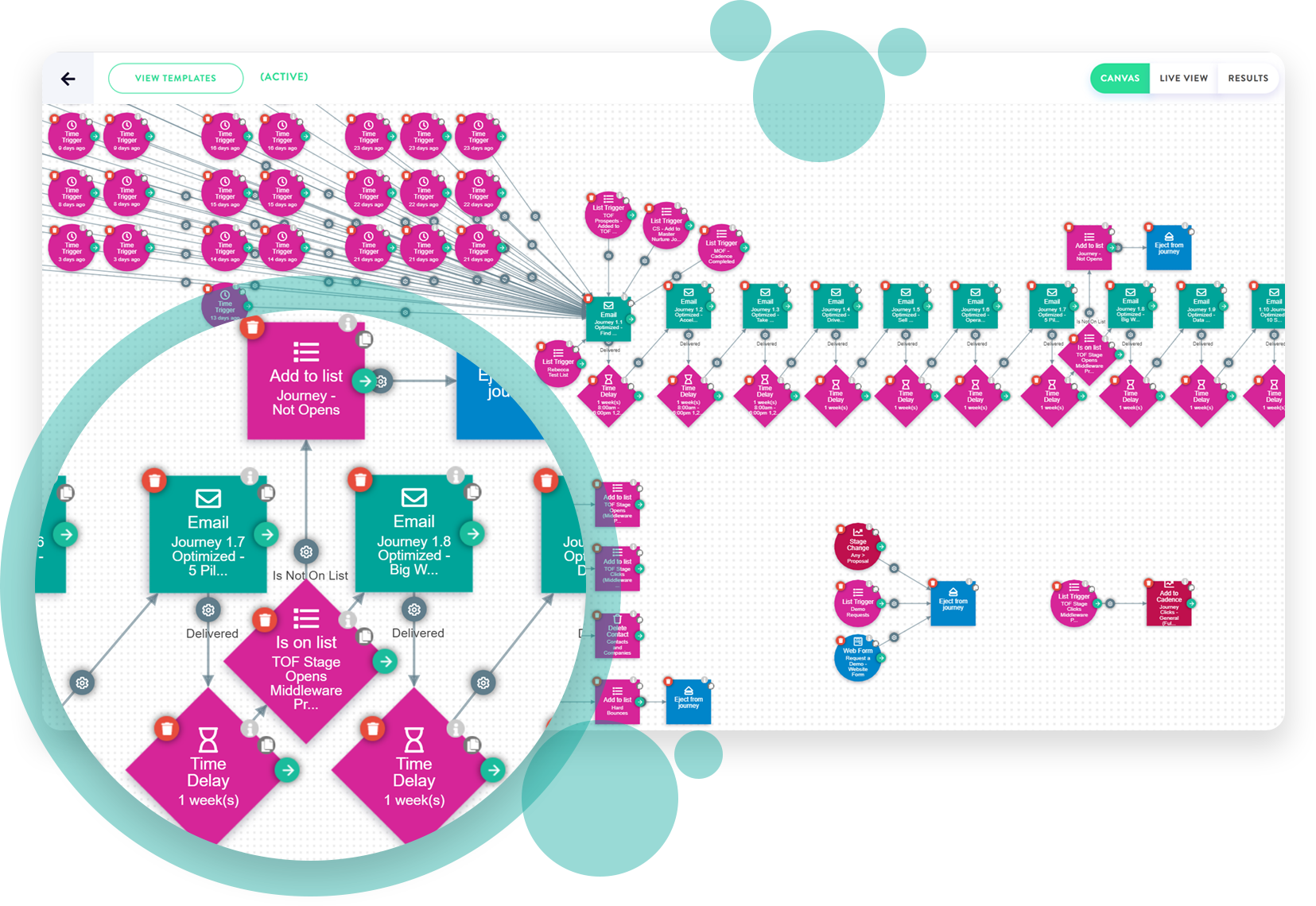 Zymplify finds your business qualified prospects who are in-market buyers, gives you a complete toolkit to connect with them and close sales at speed. It puts you in full control.