Fill your marketing and sales funnel with the quality data that delivers, time and time again.
Find In-Market Buyers across
17 Sources of Intent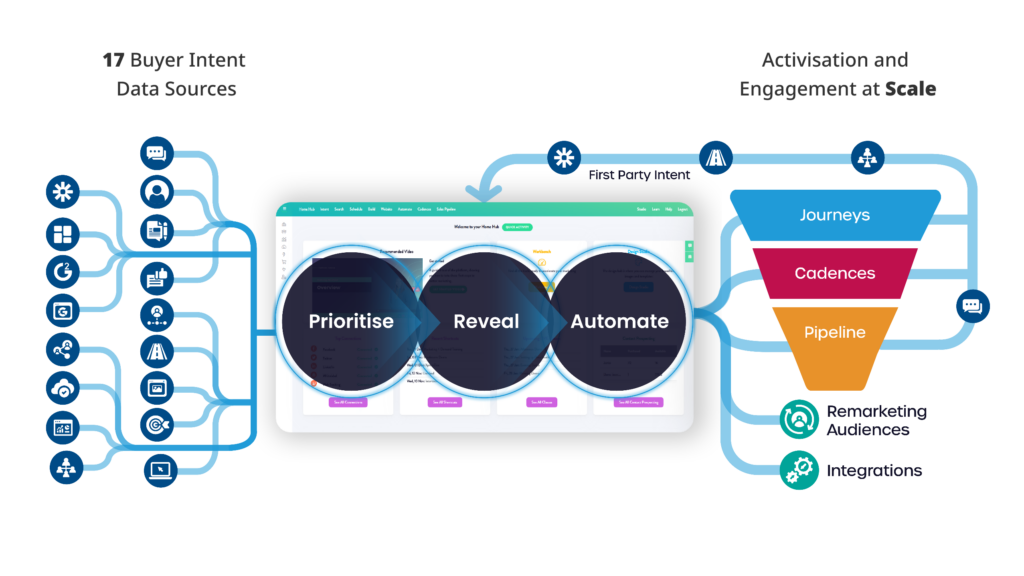 Zymplify goes above and beyond. Source 1st, 2nd and 3rd party intent data from one single platform, identifying the accounts you should be chasing. Pinpoint accounts who are:
Covering everything B2B from small to mid-market or enterprise. Offering complete coverage and 100% compliant B2B data.
Monitors Intent Topics and provides additional layers of intent by highlighting high-value content consumption across over 5k sites.
Monitor competitors, keywords, corporate events, job postings & company growth signals for a broad intent coverage.
Comprehensive coverage across all the major B2B Content Sites.
The leading strongest European dataset in the industry.
Coverage across Europe and the United States.
Identified In-Market Accounts
Identify companies who are currently in buying mode.
Smarter targeting enabled for smarter prospecting.
Accuracy is our middle name
All of our data is checked at the point of delivery which means we carry out automated verifications on the deliverability of the email data.
Fill your funnel with GDPR, Compliant Data
You don't need to lose any sleep over the legalities of data provided by Zymplify. We take compliance as a top priority, operating with the most robust international data regulations. Our company level intent data is sourced only from Public and Verified sources.
We will even tell you the contacts who would rather you didn't pick up the phone…