Convert your Leads to Customers through our Sales Pipeline
Using our sales pipeline you can replicate your sales process and customise it to meet your businesses' needs. Track which stages your prospects and leads are in, within your sales process and identify which campaigns and channels are driving sales in one simple, easy-to-use pipeline.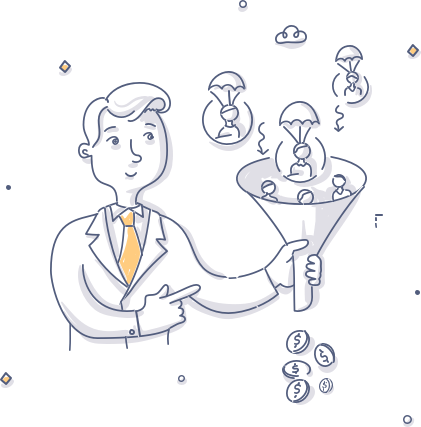 Create a Transparent Sales Process
Zymplify can help you create a straightforward sales process using our sales CRM – from start to finish.

Analyse your Leads to Sales in One Place
You'll be able to create multiple pipelines and tailor each to match your own sales flow.

View your Leads in a way that Works for You
You can view and edit all leads in a list view with editable columns and the option to export information, as well as create and manage activities for your leads.

Create and view sales activities on a daily, weekly or monthly calendar view, analyse what your team is doing and whether their activity is driving the end goal – converting leads to sales.

Easily Identify Sales Trends
Review how well your sales have progressed day-to-day, on a month-to-month basis and by channel. This helps identify which months and channels perform better for you business, or perhaps you need to adjust your marketing strategy for different times of the year to drive more leads for your business.

Not only do we provide the tools to grow, we also provide built-in features to monitor and manage all your marketing activities