Are you tired of falling behind your competition and missing out on potential revenue opportunities? Are you struggling to align your Marketing, Sales, and Success operations? It's time to unlock your revenue potential with Zymplify- the ultimate solution for Revenue Operations.
Zymplify's revenue platform is a game-changer for companies looking to achieve revenue growth, customer satisfaction, and operational efficiency.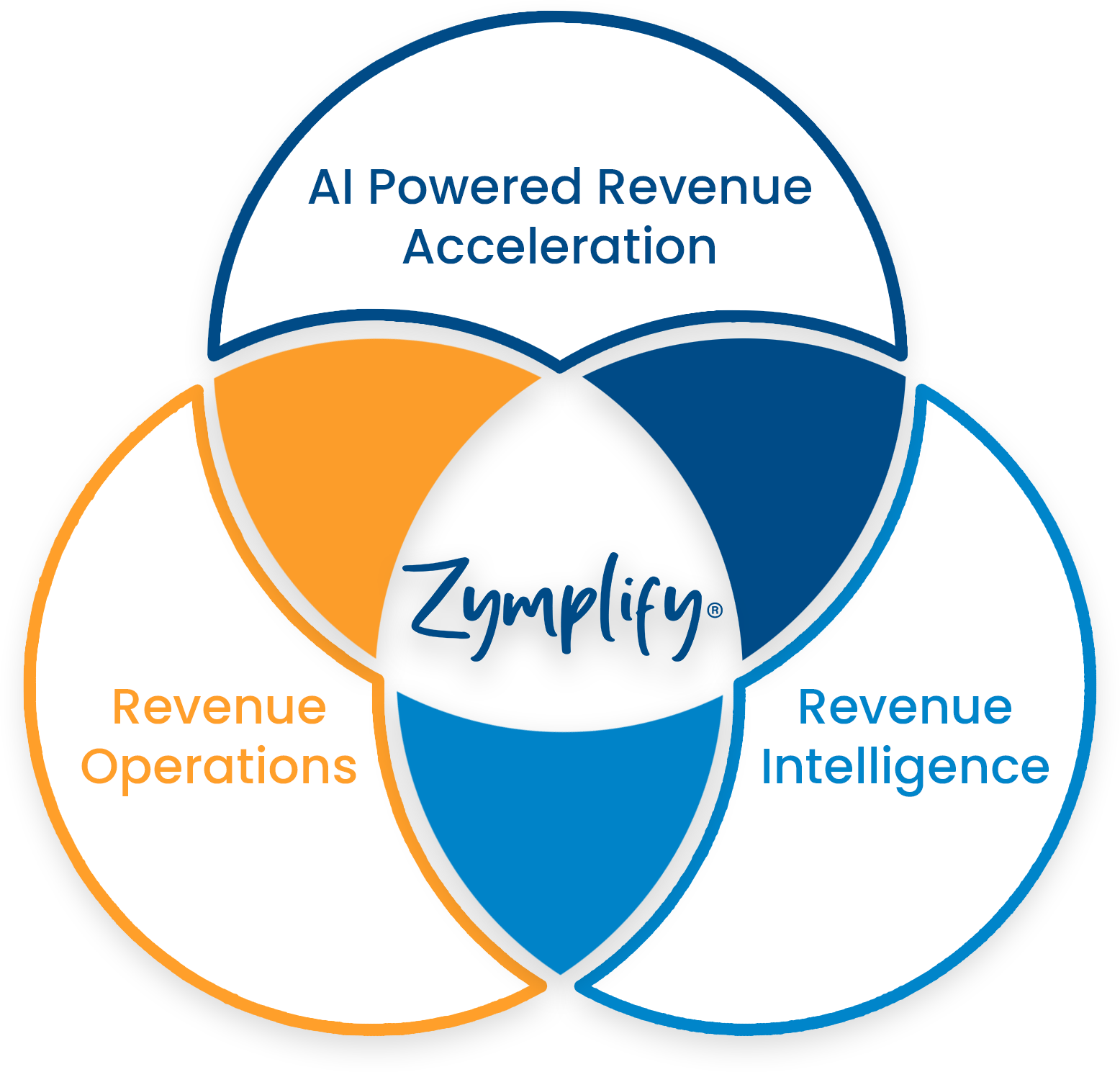 In this blog we'll walk you through some of the key features and capabilities of the platform that make it such a powerful tool for optimising your Revenue Operations strategy:
Create A Single Source of Truth For Every Department 
With Zymplify you can create a single repository of all your core end to end revenue data. The integrated customer data platform provides the data-driven insights you need to take your customers' needs into account for every decision.
You'll never have to worry about reconciling information about specific contacts between marketing and sales. You won't have to create a separate database for this data either, as this could limit your capabilities in leveraging it. Zymplify allows every department to leverage the same contact data for sales processes, marketing campaigns, and customer success initiatives.
You can track leads as they move through your sales and marketing workflows without losing any important information, too. Once they become a customer, all that data is still there in Zymplify, so you can personalise the customer experience based on all their previous interactions with your company.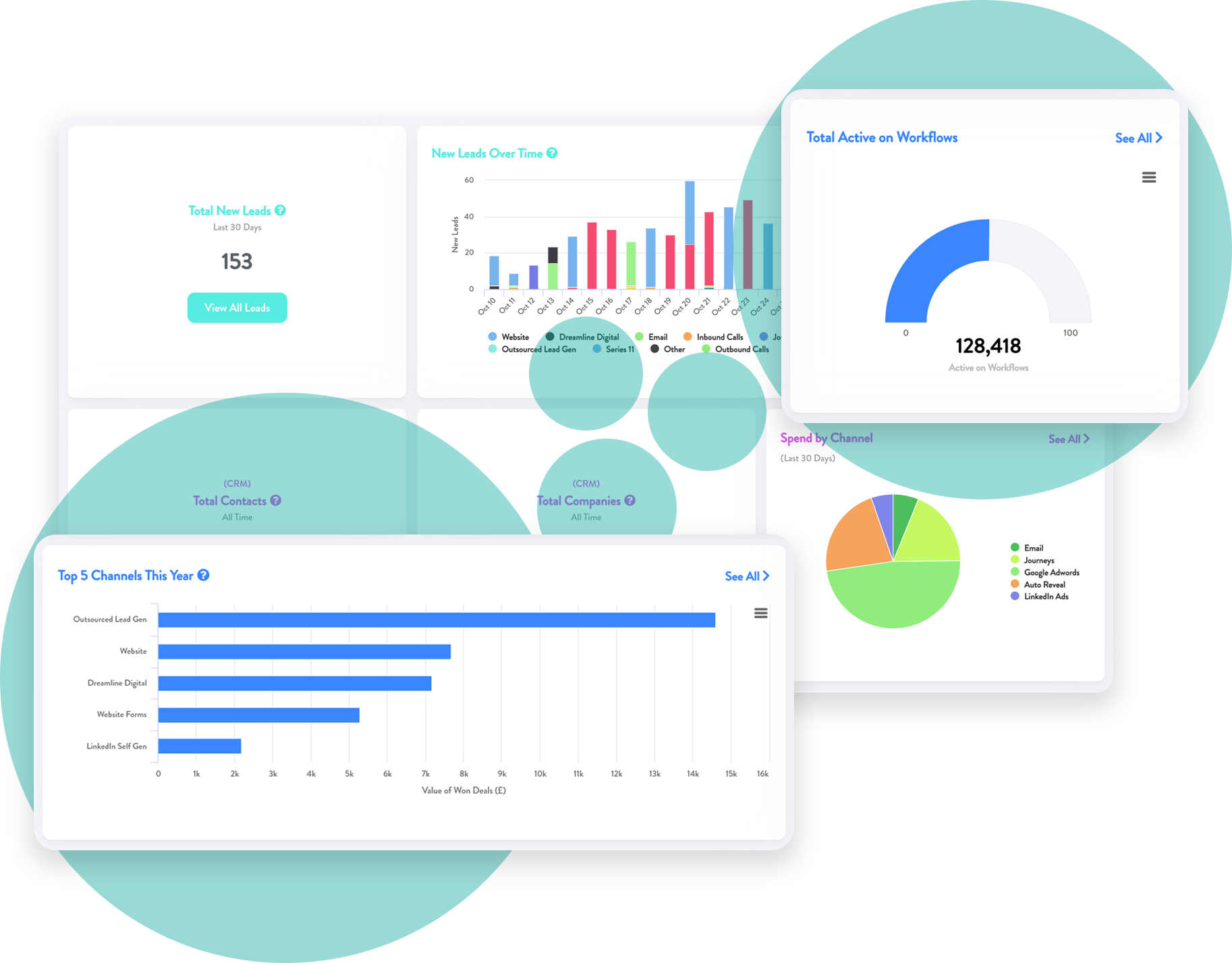 Build End-to-End Revenue Alignment & Customer Experience
Zymplify's platform provides end-to-end revenue alignment capabilities, enabling you to streamline your Sales, Marketing, and Customer Success processes in one place. It allows you to build an end-to-end customer experience that keeps your contacts and customers engaged in your marketing, sales, and customer success processes. 
The platform effectively eliminates friction in the customer experience when a lead is handed off from one department to another. In fact, with the right strategy, the customer shouldn't even be aware of a handoff at all.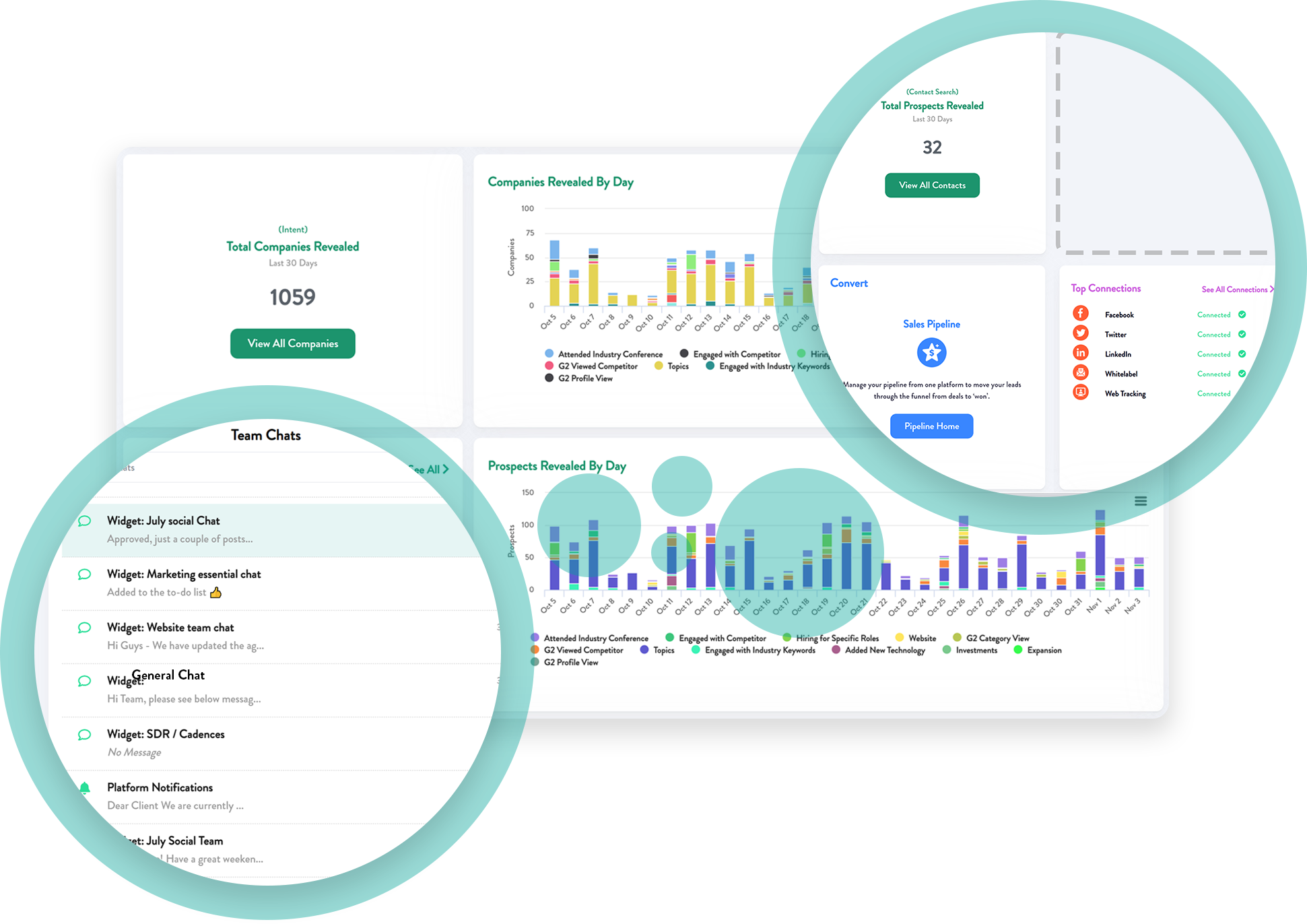 Automate Workflows & Processes
Zymplify's inbuilt workflows tool automates business processes for marketing, sales, and customer success. These workflows are based on triggers. A trigger is an action taken by a contact or one of your team to add contacts into a workflow. Once added, the workflow will play out automatically as you've designed it.
Workflows aren't limited to just marketing capabilities. You can build workflows that automatically route leads where they need to go within your RevOps engine based on their actions. A single workflow can have multiple actions and 'branches', you can use workflows to nurture and qualify leads, set lifecycle stages for your contacts, and automatically assign tasks to your staff based on the contact's actions.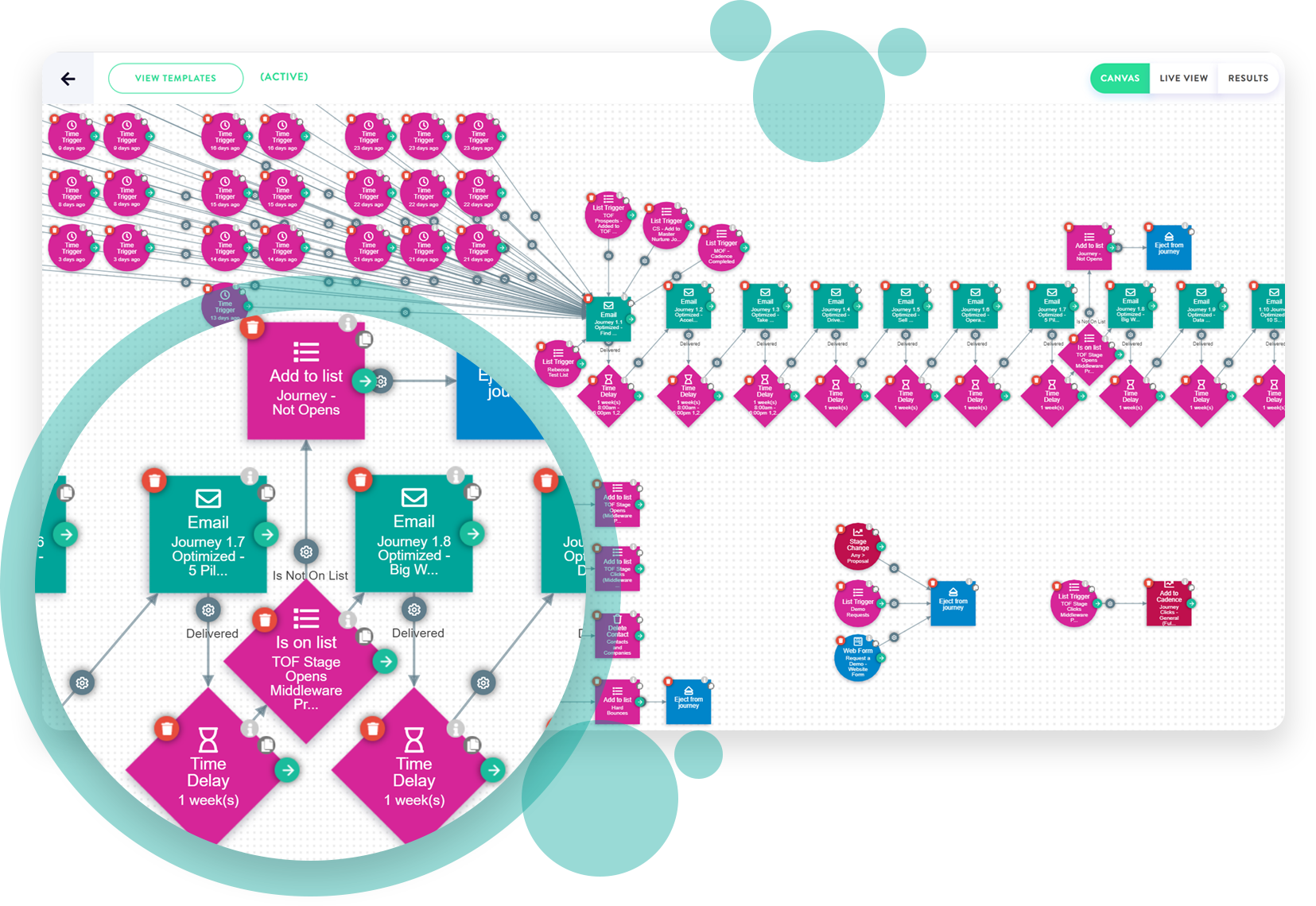 Leverage Sales Enablement Tools:
Zymplify also empowers your Sales team with the tools they need to sell smarter and faster. Utilise the powerful prospecting solutions such as Buyer Intent, Contact Search and Chrome Extension to fill your pipeline with a constant flow of qualified prospects.
With Zymplify you can manage your entire sales pipeline from one place. Easily customise the stages to suit your sales cycle or use an existing template. You can rename, create, delete and reorder your pipeline stages, as well as create multiple pipelines, depending on your sales flow.
One of the most powerful tools is Zymplify's AI powered sales cadences. They enable you to map strategic outreach for your sales team and ramp up new team members faster. You can easily define the steps your team takes to close more deals and empower every sales person to work faster using automation. Plus, with the power of artificial intelligence you can create dynamic and customised sales cadences containing emails, phone scripts, and LinkedIn messages,  in seconds.  All tailored to your product or service and target persona.
Empower Customer Success
Whether it's getting out in front of changing customer health, upcoming renewals, or expansion opportunities, the Zymplify platform helps Customer Success teams make the most of their time so they can focus on work that matters the most..customer growth.
With the in-built customer success portal, you can track customer health metrics, identify areas for improvement, and proactively engage with your customers to ensure their success. It enables you to better understand your customers by building always-up-to-date targeted segments. You can then easily filter your customers by any demographic or attribute – all within the platform. Simplify segmented customer campaigns and workflows. Discover profitable segments and customer insights backed by data.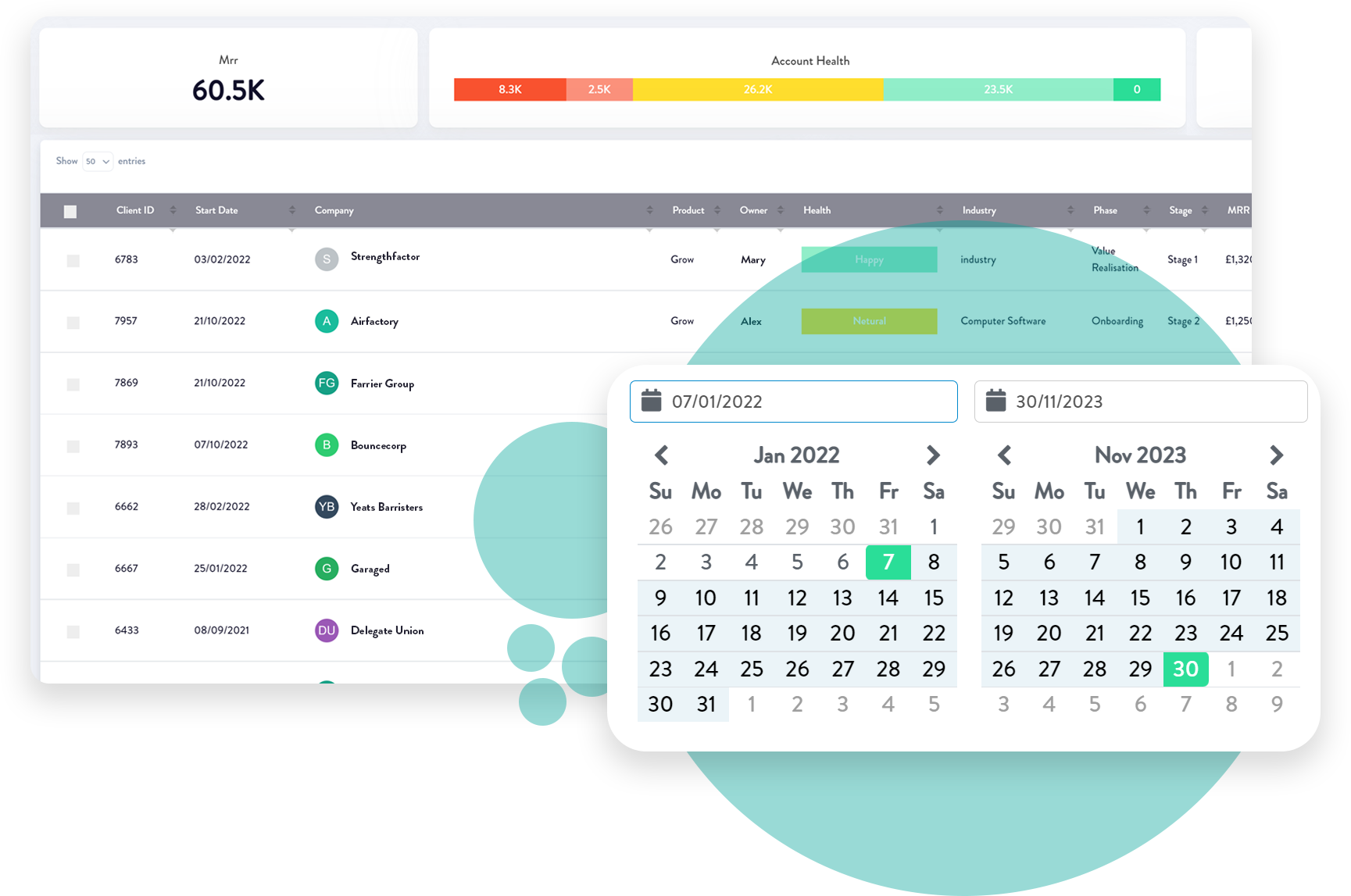 Robust Analytics and Reporting:
Zymplify's platform also provides robust analytics and reporting capabilities that enable you to track your revenue performance, monitor your ROI, and optimise your Revenue Operations for maximum impact. 
Workbenches provide teams with a shared view and understanding of tasks and progress enabling everyone to work towards the same goal. Data-driven tools allow you to track key metrics and results so nothing ever falls through the cracks. With Zymplify, teams can maximise their potential, working faster and smarter together.
You can gain insights into your Sales and Marketing funnel, track your customer engagement metrics, and measure your revenue impact by channel and campaign.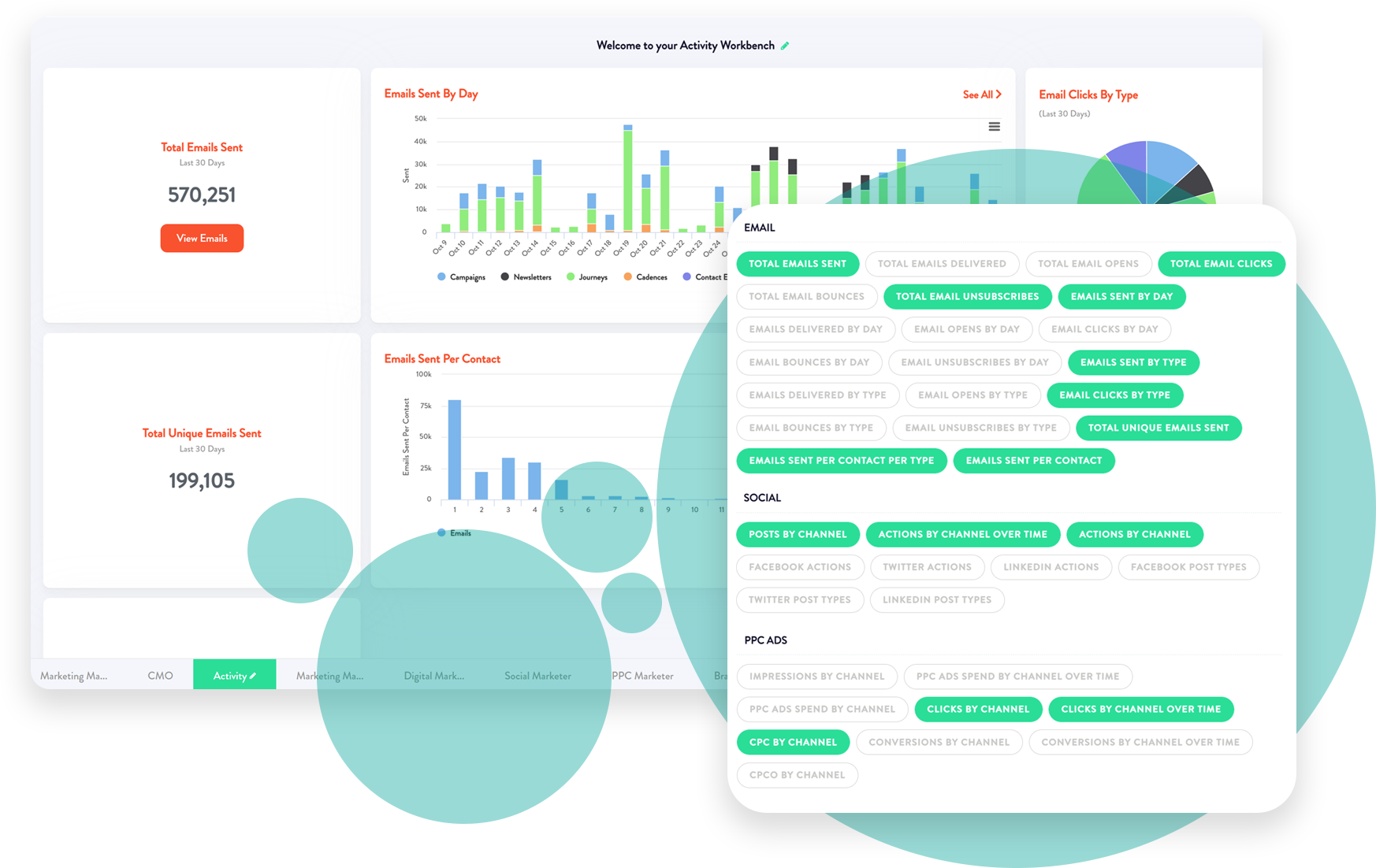 In summary, Zymplify's revenue platform provides a comprehensive suite of tools and capabilities that enable you to optimise your Revenue Operations, drive revenue growth, and deliver exceptional customer experiences. With Zymplify's platform, you can take your Revenue Operations to the next level and achieve your revenue goals faster and more efficiently than ever before.
Want to talk to a Zymplify expert on how revenue platform could work for your business personally? Then sign up for a free personalised demo here.